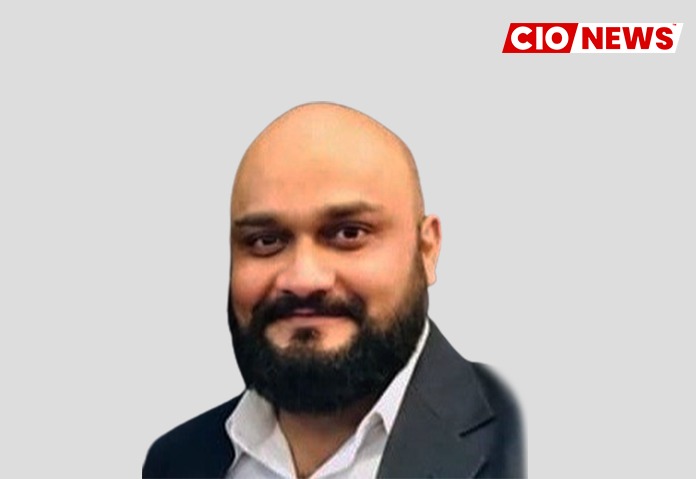 Martech leaders have to undertake strategic sourcing of marketing solutions and tools to deal with increased competition, reduce costs, and achieve organizational goals
This is an exclusive interview conducted by the Editor Team of CIO News with Nagesh Belur, Manager – Marketing | Digital Sales – APAC at iValue InfoSolutions.
How do you plan to promote your company's technology or technology products?
In a dynamic economy where technologies rapidly evolve, companies must stay agile to anticipate future trends likely to drive their growth. This is where modern-day martech comes into play. With a laser focus on buyers and their buying journey, it charts a roadmap for companies to engage with customers at every step of their purchase journey and ensure their loyalty.
We at iValue Infosolutions know that these buying decisions are usually made by a group of stakeholders and not by any single individual. This is why we launched the iValue Centre of Excellence (iV-CoE), where our enterprise customers can experience multi-brand offerings that can address their varied needs. We are promoting this facility to help them make risk-free, future-ready technology investment decisions in double-quick time.
Our go-to-market (GTM) strategy encompasses a cross-section of marketing, sales, and customer success functions. In addition to helping us make headway with initial sales conversations, it also assists us in customer retention.
How can martech leaders plan to implement technology in marketing, and what would be its benefits for their organizations?
Marketing professionals can leverage data-driven marketing strategies to increase customer engagement, push for higher conversion rates, and achieve greater revenue growth. They need to tap into the power of automation to save time, energy, and money.
However, the global shift towards a cookieless world brings several challenges along with it. Martech leaders should therefore adopt relevant tools and embrace best practices to measure the impact of strategies accurately and in a privacy-safe manner.
Moreover, they should explore how to build scalable data lake solutions to accelerate the decision-making process for descriptive or advanced analytics. This is imperative because the non-availability of the right KPI metrics for a business and its code can impact the performance and accuracy of their marketing strategies.
With all the buzz around artificial intelligence (AI), martech leaders can utilize AI algorithms to scrutinize massive quantities of user data, create customized experiences, slice and dice customers based on their preferences, and even predict future behaviour. Additionally, they can save time and money by using AI-powered chatbots to handle customer queries and provide 24/7 customer support.
These benefits that AI offers in martech are well known to most businesses—it can optimize their marketing strategies and improve their customer experience, which can grow their business. However, they are often unaware of the best way to proceed.
The best option is to identify opportunities for AI integration and implement the right tools and strategies. And if needed, collaborate with a martech provider to get continual support and guidance.
What are the challenges faced by martech leaders today while implementing technologies in marketing?
The biggest challenge that martech leaders encounter is shrinking marketing budgets due to economic uncertainty and cost pressures. This means they must regularly revisit vendor relationships while identifying new technologies that will help them accomplish more with less.
Martech leaders have to undertake strategic sourcing of marketing solutions and tools to deal with increased competition, reduce costs, and achieve organizational goals. To maximize their marketing investments, they need to develop a strategic roadmap that covers all these aspects and also creates new growth opportunities.
This requires them to deeply understand evolving market trends while keeping an eye on spending analytics and internal company requirements. It sounds easy in theory, but it can be quite challenging in reality.
How can martech leaders overcome the challenges they face?
In a Gartner survey of 405 CMOs and other marketing leaders conducted between February and March 2022, 61% of respondents reported lacking in-house capabilities to deliver their strategy. This resource challenge is an ongoing issue for marketing teams.
For example, while martech continues to command 25.4% of the marketing expense budget, talent recruitment challenges and training underinvestments are reasons for martech underutilization and other ROI challenges.
Martech is a complicated landscape with numerous tools for companies to choose from. However, with limited budgets, they must select the most pertinent tools to optimize their marketing spending.
Moreover, the complex nature of the marketing funnel makes it increasingly difficult for martech leaders to consistently generate a dependable pipeline for the revenue teams. To achieve their goals, they need to segment the database by categories like geographies and market pull. They can use descriptive and diagnostic solutions to create a full-fledged analytics solution that offers predictive and prescriptive capabilities to help martech leaders build a solid, trustable pipeline for their organizations.
Any best practices, industry trends, or advice you would like to suggest to fellow Martech leaders for their successful professional journeys?
Most martech leaders know the importance of understanding their target audience. However, they must consistently reexamine and reanalyze this engagement to realize they are on the right track. This is because customer behaviour constantly changes and new trends are emerging.
Martech leaders must also work closely with their management team to showcase how every initiative will result in competitive differentiation, business growth, and customer loyalty. This is because management famously fears change, and unless they understand clearly how the marketing branding initiative represents change and potential disruption, they might be reluctant to back it.
Martech leaders also need to deliver on their promises to their customers. Their initiatives should not be limited to attracting customers or getting them to sign contracts. The real work lies in following through on this by generating a strong brand that lives up to the initial promise.
Anything else that you would like to highlight?
The proliferation of martech solutions and vendor hype fuel marketers' IT spending sprees. However, these often result in a siloed sprawl of technologies and potential underutilization.
Hence, martech leaders must develop a technology-agnostic, future-ready business capability map with clear milestones to realize their company's overarching goals. Additionally, they should establish regular martech audits, conduct joint business case development, and coordinate IT-marketing talent hiring decisions.
Also read: Practical application of Artificial Intelligence in Healthcare
Do Follow: CIO News LinkedIn Account | CIO News Facebook | CIO News Youtube | CIO News Twitter
About us:
CIO News, a proprietary of Mercadeo, produces award-winning content and resources for IT leaders across any industry through print articles and recorded video interviews on topics in the technology sector such as Digital Transformation, Artificial Intelligence (AI), Machine Learning (ML), Cloud, Robotics, Cyber-security, Data, Analytics, SOC, SASE, among other technology topics