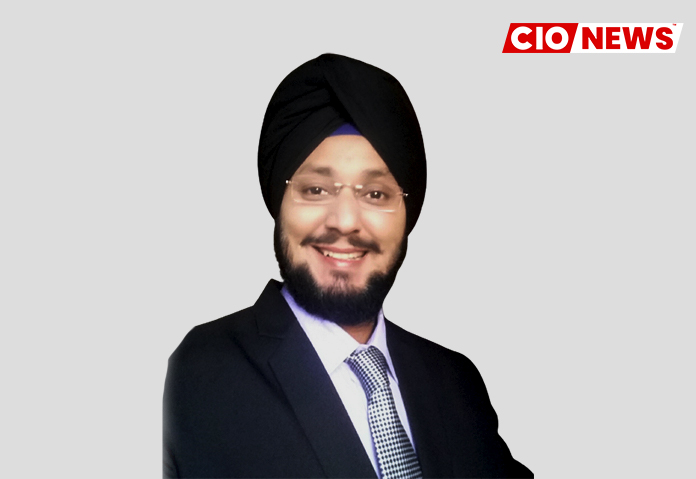 The Keys to Successful Digital Transformation: Aligning Tech and Enterprise Strategies
This is an exclusive interview conducted by the Editor Team of CIO News with Harjeet Singh Saini, Head Digital Transformation Solutions at TCS.
How did you plan your career path to be a successful technology leader?
My career roadmap is based on deep involvement in various roles, harnessing the learnings from it to the best extent, and going beyond limitations. Areas of interest automatically emerged as a bi-product of exploring oneself for the next challenge.
During various stages of exposure and opportunities in technology and business domains, the excitement to drive transformational initiatives has given me an immense sense of satisfaction and redirected me towards newer career goals. Embarking on newer roles with high energy, encouraged to unleash the hidden talent.
What challenges have you faced in your career path and how did you overcome them?
I always looked at challenges as opportunities to grow towards newer dimensions in various stages of my professional career.
Although more than two and a half decades have brought a lot of such opportunities, it motivated us to re-look at technologies from the perspective of the business problem we are trying to solve. Due to this, the enthusiasm to drive technical transformations has been high, which has helped to use the learnings of earlier transformational projects for the next initiative.
What are the challenges faced by technology leaders today while implementing digital technologies? How can technology leaders overcome the challenges faced?
The technology leaders should clearly identify and be able to define the true purpose of transformation and have a clearer picture in mind. Validate that picture with key stakeholders constantly at the most granular level possible.
Few such key steps taken initially help in the smooth implementation of digital technologies. Considering the fact that each business has a unique setup and level of complexity, the technology solution has to be determined by looking at the overall transformation strategy goals and existing state of maturity.
Utilising the power of the cloud efficiently contributes massively to the success of initiatives.
Any best practices, industry trends, or advice you would like to suggest to fellow technology leaders for their successful professional journeys?
Industry domain solutions should be built and enhanced continuously with technical transformation at their core.
Market trends are towards growing multi-cloud adoption with PAAS and SAAS-based service approaches embedded with innovative approaches to customer experience, advanced analytics, and AIML-led automation at their base to achieve business targets with agility.
On the other side, doing more with less is an important aspect, especially when it comes to aspects of FinOps and cloud utilisation.
Initiatives in line with distributed ownership, federated governance, monetization, and data mesh are prevailing to empower businesses for easy consumption of data to make quick decisions.
There is a paradigm shift in terms of visualising collaborative solutions with newer advents of generative AI that covers B2B2C aspects while inherently taking care of security, governance, and sustainability.
Have a strong belief in your core capabilities and build and consume your knowledge repository to deliver multiple transformational projects successfully with the help of domain experience, which is a must.
Invest in product engineering and research groups to have ready solutions for supporting complex requirements and accelerating deployments.
Development labs should be leveraged for quick proofs of concept and used as an innovation hub that serves to accelerate digital transformations.
Build good collaborations with partners and startups to do joint engineering that helps quicker responses to enterprise business requirements in multiple aspects.
Publish and market solutions internally and externally to gain traction, increase utilisation, and improve enhancements.
Also read: Technology leaders must manage the adoption and resistance to change when introducing new digital technologies
Do Follow: CIO News LinkedIn Account | CIO News Facebook | CIO News Youtube | CIO News Twitter
About us:
CIO News, a proprietary of Mercadeo, produces award-winning content and resources for IT leaders across any industry through print articles and recorded video interviews on topics in the technology sector such as Digital Transformation, Artificial Intelligence (AI), Machine Learning (ML), Cloud, Robotics, Cyber-security, Data, Analytics, SOC, SASE, among other technology topics