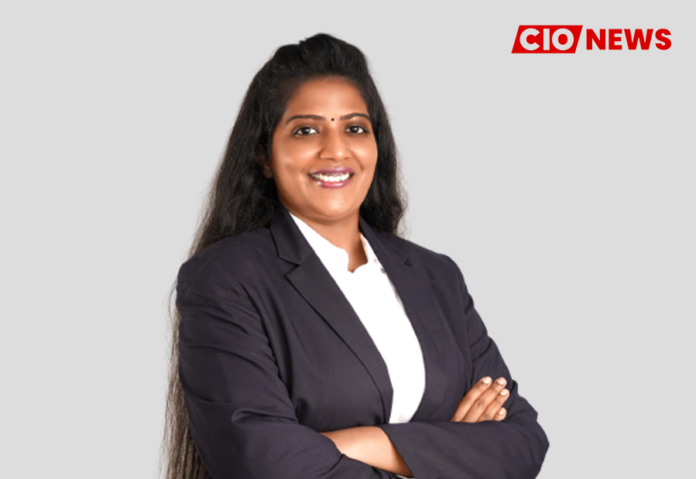 By leveraging technology partnerships, SaaS companies can benefit from increased exposure, credibility, and customer referrals
This is an exclusive interview conducted by the Editor's Team of CIO News with Scindia Balasingh, Head of Global Marketing at Vajro
Why are technology partnerships important for SaaS companies?
Nowadays, customers aren't looking for just products; they want comprehensive solutions. This necessity is very effectively addressed by technology partnerships, as it's not practical for a single SaaS company to develop a complete range of features on their own. Therefore, technology partnerships play a critical role in helping SaaS companies tackle essential business challenges, such as bridging product gaps, reducing churn, and managing escalating customer acquisition costs (CAC) or cost per lead (CPL). Here are the top 5 ways partnerships help businesses:
Expanding product capabilities into comprehensive solutions: One key decision that every business must make at some point is whether to buy, build, or partner to provide a complete solution. Opting for partnerships can help companies compete more effectively in the marketplace without having to build everything in-house.
Reducing Churn: When businesses integrate their products or services with their customers existing processes, it becomes an arduous task for the customer to switch to a competitor, thus increasing their loyalty. Several studies suggest that integrating multiple apps together reduces customer churn significantly. With just one integration, churn decreases by 50%, while two or more integrations can reduce it by up to 75%.
Reducing CPL: Collaborative Go-to-Market (GTM) initiatives can be greatly beneficial for businesses in multiple ways. They can help in creating better solutions and vertical plays, leading to increased traffic towards the campaign and a reduction in cost per lead (CPL). Joint marketing campaigns greatly reduce the cost and effort required and can generate up to twice as many leads compared to individual efforts. This increased lead generation allows businesses to achieve their marketing goals more efficiently and effectively.
Leveraging a partner's strengths and resources to reach new markets: Partnering with established businesses can provide opportunities to tap into their existing customer base and enter markets that may have been difficult otherwise. By leveraging partnerships, businesses can identify opportunities for cross-selling and upselling to each other's customer bases, leading to increased revenue and market share.
Improving Customer Experience: Integrating complementary products can help businesses enhance the overall customer experience and foster greater customer loyalty. By providing a seamless and integrated experience for their customers, businesses can improve satisfaction levels and build a stronger brand reputation.
To sum it up, technology partnerships are vital for SaaS companies to offer comprehensive solutions, reduce churn, and grow their business while reducing costs.
What are the types and channels for technology partnerships?
Strategic partners: where companies form long-term and deep collaborations focusing on shared goals. Here, brands work together to make the saying "the whole is greater than the sum of its parts" a reality. They typically involve a significant investment of time, resources, and expertise by both parties and must help gain a competitive advantage.
Integrations: where companies collaborate to integrate their technologies and offer customers a more comprehensive solution with enhanced functionality. Integration partnerships can benefit both companies by expanding their offerings, improving their value proposition, and increasing customer satisfaction through the provision of a seamless experience.
Co-marketing partners: where companies promote each other's products or services through joint marketing campaigns or events. This partnership allows us to increase brand visibility and reach a wider audience without significantly increasing the marketing spend. Through co-marketing, companies can access new customer segments, generate leads and sales, and build brand awareness.
Reseller partners: where companies sell each other's products and services. Reseller partnerships can again be beneficial for both parties, as the product company gains access to a new customer base while the reseller partner can offer the new product or service to its existing customers.
Channels for technology partnerships:
Direct: It is a form of mutual agreement between two companies. The key here is to ensure that both parties' goals are aligned and met at the end. Direct partnerships are usually established to create a "win-win-win" scenario for the customers by providing them with a comprehensive solution (the first and most important win) and to benefit both partners by creating a product or service that is greater than the sum of its parts.
Marketplace: It is facilitated by a technology marketplace, where brands can discover and collaborate. Benefits include increased visibility and access to new markets; reduced time and effort spent on partner discovery and evaluation; and simplified collaboration and management of partner relationships.
Investors: It is facilitated by investors or by accelerator or incubator programmes that support startups and technology companies. These can take various forms, such as mentorship, networking opportunities, strategic advice, funding, and more.
How can technology partnerships help grow word-of-mouth and brand awareness for SaaS companies?
Collaborating with multiple companies greatly enhances referral traffic and backlinking. This helps bolster your reputation as a thought leader in your industry and positions your SaaS firm as an authoritative source. Tech partnerships are the easiest way to improve your credibility with potential customers and amplify your voice in the market, ultimately helping you turn into a successful business.
Cross-promotion is another way to leverage partnerships and expand brand awareness. By partnering with a complementary product or service, you can offer a joint promotion to both sets of customers.
Joint marketing campaigns can also be quite effective in increasing brand awareness through shared content creation and collaboration on events. These marketing campaigns are well suited to help smaller SaaS companies that do not have a tonne of resources.
Finally, when SaaS companies deliver a great customer experience, their customers are more likely to share a referral to the product, which can help increase brand awareness. By leveraging technology partnerships, SaaS companies can benefit from increased exposure, credibility, and customer referrals.
How do SaaS companies measure performance at regular intervals to maintain partnerships?
To maintain successful partnerships, SaaS companies must establish and regularly track performance indicators. These indicators must include key metrics such as customer acquisition (in the form of referral traffic and leads generated), revenue growth, customer satisfaction (NPS scores, etc.), and retention rates for both organisations. All of these should be aligned with their respective goals. By comparing performance before and after the partnership, companies can identify strengths and weaknesses and adjust strategies accordingly. This way, we can ensure that both parties are aligned to work towards mutual success.
Collecting partner feedback is crucial for identifying areas for improvement. Companies can use joint surveys or hold regular meetings with their partner's team, as well as digital tools like social media listening or website analytics.
Quarterly business review meetings can help companies stay focused on key performance indicators and objectives set out in the partnership agreement. These meetings can help review progress, realign on objectives, and identify opportunities for growth or improvement.
Meeting contractual obligations around timelines, deliverables, and revenue sharing is crucial. SaaS companies should be transparent about their performance and share relevant data with their partners. Partners should take responsibility for any issues or delays that may arise and set expectations ahead of time.
Communication, collaboration, and data-driven decision-making are essential pillars in maintaining successful partnerships. Staying aligned with mutual goals and needs is key to building long-term, mutually beneficial relationships that drive growth and innovation. By emphasising these essential pillars, SaaS companies can establish strong, sustainable partnerships that deliver value and support the success of both parties involved.
Anything else you would like to share?
Have you heard the saying "two heads are better than one"? Technology partnerships are a living example of this. Clunky software is becoming a thing of the past, and companies are collaborating to expand their reach and improve their profitability. By utilising partner programmes, solution integrations, and other innovative tactics, businesses are developing new ways to attract customers and penetrate unexplored markets.
A game-changing technology partnership may be just around the corner, waiting to be discovered! Just keep your eyes wide open, and you can expand your customer base too!
Also read: To Foster Innovation, Technology Leaders Must Align with Enterprise Strategies
Do Follow: CIO News LinkedIn Account | CIO News Facebook | CIO News Youtube | CIO News Twitter
About us:
CIO News, a proprietary of Mercadeo, produces award-winning content and resources for IT leaders across any industry through print articles and recorded video interviews on topics in the technology sector such as Digital Transformation, Artificial Intelligence (AI), Machine Learning (ML), Cloud, Robotics, Cyber-security, Data, Analytics, SOC, SASE, among other technology topics