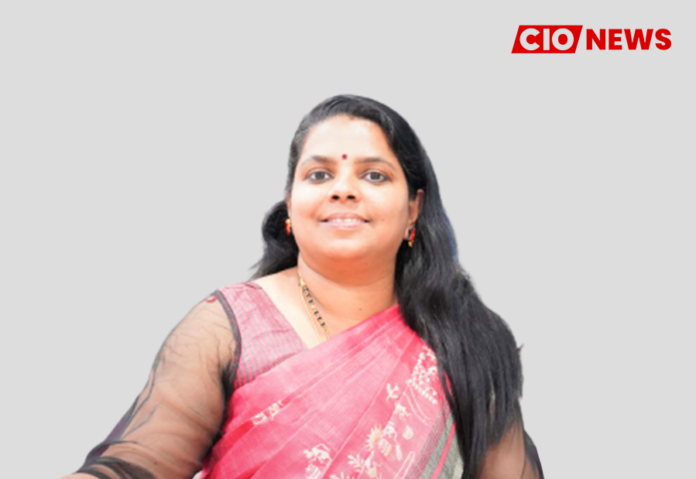 Problem-solving is core to why most people choose to pursue careers in technology
This is an exclusive interview conducted by the Editor Team of CIO News with Deepa K C, Head of Infrastructure and Security at Allianz Technology
How did you plan your career path to be a successful technology leader?
My career journey began 21 years ago as a developer in a small firm and I was quickly thrown into the deep end. When this type of situation occurs, it's a positive thing: I got the opportunity to take the lead on many projects while being exposed to multiple industries and perspectives. I was very fascinated by coding, and there is a huge value in learning how to code. However, I realised very early on in my career that getting diverse experience is very important to advance in the field.
I took on diverse roles to gain varied experience. By weaving in different perspectives and inputs that came from varied experiences, I learned to solve problems in innovative and creative ways. As I advanced through leadership positions, I learned that a happy team works better together and creates better technology. I strived to make sure that my teams felt supported so that they could continue creating great work.
Over time, I have developed a great level of resilience and stamina that have enabled me to accomplish anything I put my mind to, despite what others may think. Throughout my career, I've always reminded myself of one thing: turn off the background noise and do what you need to succeed and challenge yourself. My leadership comes from a desire to help build others up in the process. Teamwork is at the heart of great things, and I have had many mentors and leaders throughout my career who have demonstrated that for me and acted as role models for my own leadership journey.
What challenges have you faced in your career path and how did you overcome them?
I had to come to terms with how I was going to be a great mother, wife, and leader. My mother was a constant support for me. I slowed down a bit with my career when my kids were toddlers and went full force ahead since they grew older, and now I have more brain space. My husband and I juggle as a partnership and support each other in our career goals.
What are the challenges faced by technology leaders today while implementing digital technologies?
Digital transformation is not only about adopting new technologies and processes that are more efficient and automated than traditional business practises but also an entirely innovative way of doing something that is core to your business. This means organisations must consider everything when taking on a digital transformation initiative—from how people will react to the change to how it will impact customer relations, the cost, how it will align with business goals, and so forth. The majority of digital transformation programmes fail due to employee resistance and a lack of support from management.
Here are the three most important challenges faced by technology leaders today:
Driving Adoption of New Tools & Processes
New processes and technologies often present challenges in the form of 'resistance to change' from tenured employees who feel there is nothing wrong with the way they are currently doing things. It is important for organisations to provide comprehensive training as well as continuous employee performance support to help employees become productive and proficient with the new technologies quickly, allowing them to understand the value of these new processes.
Smart Decisions
Digital transformation is a costly affair. For organisations that do not have a solid transformation strategy, scope creep can slowly start to push back deadlines and add in new work, all adding to the cost of a project.
Understand what your long-term goals are and what ROI you plan to achieve from your transformation process. This will help you clearly articulate what spending is too much, and what room you have to increase your budget.
Culture Mindset
Organisations with legacy systems and manual processes often have an old-school mentality. Things change slowly, automation is not adopted, and new technologies are difficult to adopt. A huge challenge of digital transformation is a cultural one. Everyone—from leadership to new employees—must be on the same page. Everyone should be ready to adopt changes and not be afraid of learning new things.
How can technology leaders overcome the challenges they face?
Align business goals with the digital transformation strategy
Why does your organisation need digital transformation? This should be at the centre of everything. Understanding your customer's needs, the pain points, and the friction areas in your offerings is very important. Analyse your current processes to identify outdated systems that need infrastructure improvements. Finally, your transformation process should align directly with your core business goals. It should empower employees to be better at their job functions, make the customer experience better with more intuitive systems that solve more customer problems, and drive more revenue for the organisation.
Create Change Champions
Look at your current workforce and find those that are influential, innovative, and trustworthy. Bring a cross-functional team consisting of these high performers together to create change champions. This team, which is connected to the inner workings of the organisation, will help create a vision for your digital transformation process that aligns with business goals. This allows organisations to take a proactive approach to digital transformation initiatives that focus on the people aspect of change.
Be Agile
Technology is changing rapidly and continues to scale faster than most realise. At the core of digital transformation projects is a sense of organisational vulnerability. Leaders should realise that to adapt and compete in a global, digital world 'Innovation and Change' is important. Being agile means not being afraid to pivot. It means taking advantage of opportunities when they arise. Agility is the ability to create and respond to change. It is a way of dealing with, and ultimately succeeding in, an uncertain and turbulent environment. The mere fact that you're going through digital transformation already shows you are agile. Don't be afraid of new processes and technologies or of replacing traditional practises with new ones.
Any best practices, industry trends or advice you would like to suggest to fellow Technology Leaders for their successful professional journeys?
Take smart risks.
After my graduation, my goal was to join a firm where I could be given assignments that I wasn't ready to tackle head-on. I quickly found that taking a smart risk like this was very important to my career path.
Being ready to take a risk is very important because you can then push yourself further to explore new solutions. Having an interest and taking it a step further by applying technologies in unique ways will help you achieve success.
Be an avid learner and a problem-solver
Being an avid learner is a big part of what it takes to be a great leader. It is a demonstration of humility to realise that you don't know everything but have the determination and the sense of urgency to go out and get the knowledge that will move the business ahead.
Problem-solving is core to why most people choose to pursue careers in technology. It is very easy for people who work in technology to fall into a rut of routinely identifying problems and risks, which is much easier to do than identifying solutions.
One piece of advice: For every problem you identify, challenge yourself to come up with a few creative solutions. That personal challenge will not only help you but also shape the company culture.
Embrace continuous innovation.
You're probably familiar with the popular saying from the 1990s: "Innovate or die." It was true then and is probably even more true today. We are in an era of rapid innovation and disruption driven by advances in information technology. The power of continuous innovation enables companies to act quickly and adapt seamlessly to meet the rapidly changing needs of customers.
It's important to stay passionately curious. Keep asking questions and absorbing other people's perspectives. This will help you better understand where technology can improve businesses and lives. Curiosity and creativity are critical components for advancing into leadership positions.
My advice is simply to unlock and harness the power of these three pillars.
Take smart risks.
Be an avid learner and a problem-solver.
Embrace continuous innovation.
Any other points that you would like to highlight?
Technology is like magic! It's in everything that we do. So those who aspire to be in this industry will experience this magic first-hand. I urge all technologists to have faith in themselves, take risks, fail fast, learn, and recover. You will always have the choice to go with the flow or try to make a positive difference. Your choices will help to build a world that will be relevant for us and future generations.
Also read: Cybersecurity is no longer optional for companies
Do Follow: CIO News LinkedIn Account | CIO News Facebook | CIO News Youtube | CIO News Twitter
About us:
CIO News, a proprietary of Mercadeo, produces award-winning content and resources for IT leaders across any industry through print articles and recorded video interviews on topics in the technology sector such as Digital Transformation, Artificial Intelligence (AI), Machine Learning (ML), Cloud, Robotics, Cyber-security, Data, Analytics, SOC, SASE, among other technology topics