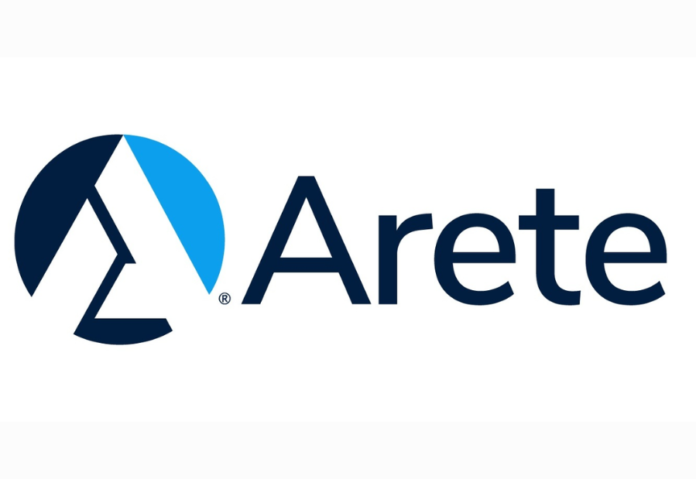 The Cybersecurity Company of the Year award underscores Arete's steadfast commitment to providing cutting-edge cybersecurity solutions
New Delhi, September 8, 2023: Arete, a leading global cyber risk management company, received the prestigious title of Cybersecurity Company of the Year at the inaugural BW Security World Conclave & Excellence Awards. This esteemed event was held on September 1-2, 2023, at The Imperial in New Delhi, with the theme of "Building A Secure Nation & Honoring Excellence."
The BW Security World Conclave & Excellence Awards brought together the industry's top leaders and professionals to discuss innovative solutions, exchange valuable insights, forge meaningful connections, and develop robust sales pipelines. The event, dedicated to recognising and celebrating the outstanding contributions of individuals and organisations within India's private security industry, is a hallmark of the nation's cybersecurity calendar.
The Cybersecurity Company of the Year award underscores Arete's steadfast commitment to providing cutting-edge cybersecurity solutions. With decades of experience combating cybercrime and nation-state attacks, Arete's elite cybersecurity experts consistently raise the bar for excellence.
Arete's spokesperson, Raj Sivaraju, President, APAC, said, "We are honoured to be recognised as the Cybersecurity Company of the Year. Arete has always been at the forefront of safeguarding digital landscapes, and this accolade reflects our relentless pursuit of excellence. As we move forward, we will stay committed to fortifying our clients' cyber postures with more innovative cybersecurity solutions."
The jury panel for the award was led by Shekhar Dutt SM, a retired IAS officer and former governor of Chhattisgarh. The awards jury included eminent personalities such as Dr. Anurag Batra, Chairman and Editor-in-Chief of BW Business World; Dr. Pawan Duggal, Chief Executive of AI Law Hub; and the Supreme Court advocate. As part of this ceremony, retired IPS officer Vikram Singh, former DGP of Uttar Pradesh and Chancellor of Noida International University, Rupal Sinha, President of BVG, and Shikha Akhilesh Saxena, Author, Founder, and CEO of Inspiring Mantras, were also present.
Also read: Addressing Security Challenges Beyond 2023: Recommendations for CIOs and Technology Leaders
Do Follow: CIO News LinkedIn Account | CIO News Facebook | CIO News Youtube | CIO News Twitter
About us:
CIO News, a proprietary of Mercadeo, produces award-winning content and resources for IT leaders across any industry through print articles and recorded video interviews on topics in the technology sector such as Digital Transformation, Artificial Intelligence (AI), Machine Learning (ML), Cloud, Robotics, Cyber-security, Data, Analytics, SOC, SASE, among other technology topics.