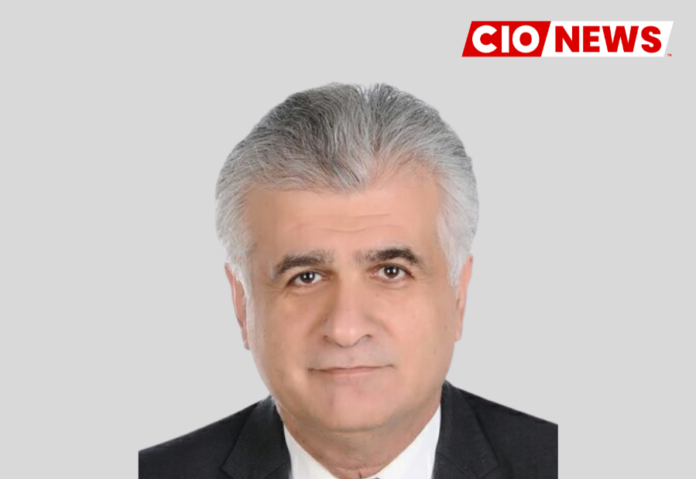 Artificial Intelligence integration on youth employment solutions must take into account labour market, occupational, and gender biases in data while also maintaining data privacy
Artificial Intelligence has the potential to transform youth employment programs. The report includes several examples of how AI can improve access, relevance, and efficiency of youth services in emerging regions. When talking about AI, simply put, it is everywhere. Artificial Intelligence is not just about robots or self-navigating vehicles. It is on the internet, on social media, and on smart devices or personal assistants such as Siri and Alexa.
Research indicates that the global market for Artificial Intelligence in learning and education is expected to expand at an annual growth rate of 38% to reach $2 billion by 2023.  The shrinking of job opportunities and mobility challenges due to COVID-19 are likely to increase demand for more effective technology solutions for youth employment like training, job‒matching, access to finance, etc. The growth in rates of mobile penetration to remote areas can help increase the reach of these innovative solutions to vulnerable populations.
Holistic skill profiling
AI applications can help shift to competence-based profiling and job matching systems. A competence-based matching approach moves away from merely collecting information about a job seeker's formal qualifications and work experience to a more holistic approach of capturing skills, life experiences, and ambitions.
Focus on competencies rather than qualifications can help uncover previously unknown practical skills, especially those learned through informal experiences. Household chores or volunteering, for example, require planning, resource management, and caregiving but are often discounted when writing CVs. Using this approach, youth, who often lack formal experience at the start, can improve confidence and better signal their capabilities to potential employers. On the other hand, with richer information on a person's abilities, employers can better fit young candidates.
Skill assessments
Artificial Intelligence can also help analyse data from skills assessments to identify a youth's skill gap and provide customised recommendations for skill development and career growth. Online education companies like Coursera and Andela, both IFC clients, use AI to analyse student test scores to deliver skill recommendations. Other private companies, like Revelo, another IFC client from Brazil, combine data from online education and job platforms to provide automatic upskilling recommendations.
The use of integrated psychometric assessment can also help identify latent talents and entrepreneurial potential in youth.
Market trends
It's difficult to know precisely what job skills will be needed in the future. Traditional demand assessment methods, such as industry consultations, surveys, and focus groups, are time-consuming and not always comprehensive. Adapting labor market systems to new trends and information can sometimes take up to ten years, causing countries to lag.
AI applications can help rapidly leverage unstructured data from varied sources like job postings, social media, and government websites to predict job demand in the near future. For example, using AI, Singapore's MyCareersFuture, a government-sponsored job‒matching platform, analyses real-time online labor market information from multiple job boards to predict upcoming jobs and skills requirements. Having access to just-in-time market trends can then help education and training institutions adapt their curriculum to the needs of employers, influence government policies and investment, and improve the overall efficiency of the workforce development system.
It is critical to note that any Artificial Intelligence integration on youth employment solutions must take into account labour market, occupational, and gender biases in data while also maintaining data privacy. A common challenge faced in implementing AI solutions is the lack of adequate data, especially in developing countries. Strong local partnerships between governments, academics, and the private sector will be critical in making these solutions effective.
Positive Impacts of Artificial Intelligence
Artificial intelligence for the young is best used in an educational setup. Many schools have already started to introduce several technological innovations through the use of AI.
In the classroom, Artificial Intelligence can help develop individualised learning tools that can help students progress better. With the use of this technology, educational centres can also provide better services to each student, making sure that no one is left behind.
Protecting the Youth AI
Artificial Intelligence is ever-present in the lives of youth, although they may not be aware of it. AI works by gathering data, and every like, click, or share adds to the digital footprint of a kid using this technology.
To protect the safety and welfare of youth, it is important to monitor their use of technology from an early age. The most helpful way to do this is to educate them on the proper ways of using technology.
Also read: Keep experimenting with technology
Do Follow: CIO News LinkedIn Account | CIO News Facebook | CIO News Youtube | CIO News Twitter
About us:
CIO News, a proprietary of Mercadeo, produces award-winning content and resources for IT leaders across any industry through print articles and recorded video interviews on topics in the technology sector such as Digital Transformation, Artificial Intelligence (AI), Machine Learning (ML), Cloud, Robotics, Cyber-security, Data, Analytics, SOC, SASE, among other technology topics