Data Literacy

will enable them to uncover valuable insights, identify patterns, and make data-driven decisions that drive innovation, improve operational efficiency, and enhance overall business performance.
In today's fast-paced world, where technology advances at an exceptional rate and customer expectations continue to evolve, businesses have embraced digital transformation in a big way. It offers them an opportunity to streamline their endeavours and boost productivity while also providing personalized experiences that help in delivering best experiences to customers.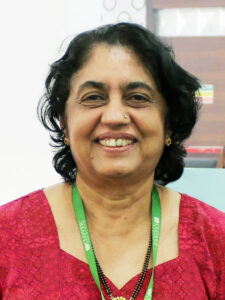 However, to ensure a successful digital transformation, certain requirements need to be fulfilled. These include strategic planning, a strong commitment from leadership, seamless integration of technology, alignment within the organization, and a high level of data literacy. 
In a country like India, which has the largest youth population in the world, according to the United Nations World Population Report 2023, channelling their potential will be critical for business success. In today's data-driven business landscape, organizations rely heavily on data to make strategic decisions, identify market trends, and gain a competitive edge. By equipping youth with data literacy skills, businesses can tap into a pool of talent that understands how to effectively collect, analyse, and interpret data. This will enable them to uncover valuable insights, identify patterns, and make data-driven decisions that drive innovation, improve operational efficiency, and enhance overall business performance. Empowering the youth with data literacy skills further allows them to become valuable assets to businesses, enabling the leverage of data's power for sustainable growth and staying ahead in the dynamic market environment.
Some of the benefits that youth empowered with data literacy skills can provide to organizations include:
i)Informed decision-making: Data literacy empowers youth to make informed decisions by enabling them to analyse and interpret data effectively. Rather than relying solely on experience, assumptions, or intuition, data-literate youth are equipped with the skills to make data-driven decisions. This advantage extends to various business functions, including marketing, operations, finance, and strategy and becomes a key driver of success across these areas.
ii)Deliver better customer experience: By fostering data literacy, organizations gain the ability to map the customer journey across multiple touchpoints and channels, leading to an enhanced customer experience. Through the analysis of data at each stage of the customer journey, organizations can gain valuable insights into customer interactions, identify pain points, and uncover opportunities for improvement. Armed with this knowledge, organizations can optimize the customer experience, ensuring a seamless and satisfying journey for their customers. Thus we can say that data literacy is a catalyst for delivering exceptional customer experiences.
iii)Effective problem solving: Data-literate individuals have the ability to identify patterns, trends, and correlations in data, allowing them to uncover insights and pinpoint root causes of problems. This enables organizations to address issues proactively and implement targeted solutions.
Steps to achieve data literacy: 
i)Assess the current level of data literacy – For organizations that want to prioritize data literacy, the first and foremost step is to assess the current level of data knowledge across their resource pool. This would help them to get a better idea of what steps to take in order to build a strong pool of data skilled talent.
ii)Develop goals and objective– The second step is to finalise goals and objectives based on the current and desired levels of data literacy.
iii)Invest in training: Develop a comprehensive data literacy program that offers essential resources and training to all members of the organization. Additionally, organizations can also empower young employees with the necessary tools and knowledge to attain the required level of data literacy relevant to their respective roles.
iv)Create opportunities for young employees to use their skills – Offer practical, real-life scenarios that enable young employees to apply their newly acquired skills effectively.
Empowering young employees with data literacy will help organizations to unlock the real value of their data, make informed decisions, drive innovation, and stay competitive in today's data-driven business landscape.
Also read:Cybersecurity has become a topic of leadership and board-level discussion, says Shailendra Shyam Sahasrabudhe, Country Manager, India, UAE and South East Asia at Cymulate Ltd.
Do Follow: CIO News LinkedIn Account | CIO News Facebook | CIO News Youtube | CIO News Twitter
About us:
CIO News, a proprietary of Mercadeo, produces award-winning content and resources for IT leaders across any industry through print articles and recorded video interviews on topics in the technology sector such as Digital Transformation, Artificial Intelligence (AI), Machine Learning (ML), Cloud, Robotics, Cyber-security, Data, Analytics, SOC, SASE, among other technology topics