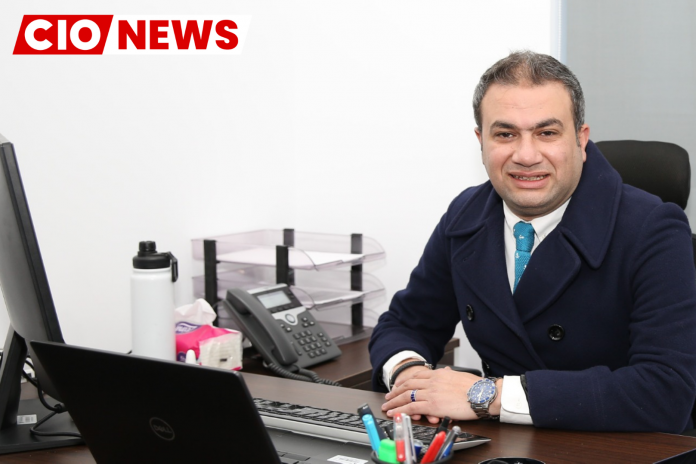 The technology ladder should start with the infrastructure as the seed to perform whatever is required from the business
When asked how he planned his career path to be a successful technology leader, Mohamed Abd El Salam Hassan, Group Information Technology Senior Manager – Infrastructure, in an exclusive interview with CIO News, said, first, I was planning to be an IT quality assurance officer, however, at the beginning of my career, I didn't find a proper way for that, but I have learned a lot in IT field. I have done programming, then I found myself good in Networking Engineering, and then gradually I took the management ladder from a Project Manager to project's manager, then as UAE Regional IT Manager and now a Group Infrastructure Senior Manager in one of the biggest Construction companies across the globe.
When asked about challenges he faced in his career path and how he overcame them, he said, the start is always hard and for a fresh graduate, it is not easy to get an opportunity for a start. However, I overcame all of these obstacles with learning and development in myself.
When asked how his organisation geared up in terms of technology in the COVID times, he said, we controlled it in a very professional way from taking precautions at the construction sites to launching the vaccinating campaign.
With the help of IT, we prepared our remote-working-model and also the collaboration systems to face the absence of our colleagues.
When asked about technology solutions and innovations he plans to implement in the post COVID era, he said, "EDR as a complete solution as all endpoints across the organisation should be monitored and secured wherever they exist".
Remote support application has taken a place in our plans as it became a mandatory tool to serve our colleagues to smoothen their works remotely.
When asked about challenges faced by technology leaders today in a similar industry while implementing digital technologies, he said, when we are talking about digital transformation, we should know very well that it is a transformation process, and so we should have all of our processes on paper before we take the decision to transform it into digital systems, hence the business analysis is the most important activity in the digital transformation process.
When asked how technology leaders can overcome the challenges faced, he said, working hard with the quality assurance team to ensure all business processes are updated, so they can be measurable and scalable.
Introducing ROI to each investment will be a great support to convince the business leader to invest also using the TCO model is a perfect model to decide which way business should be adopted.
When asked about best practices/industry trends/advice he would like to suggest to fellow technology leaders for their successful professional journeys, he said, all business leaders should construct for speed, so the IT department should take a proper place in the business. All businesses driven by information technology are always successful.
The technology ladder should start with the infrastructure as the seed to perform whatever is required from the business.
Securing this infrastructure is very important to ensure business continuity.
Thinking about business intelligence and dashboards will be very supportive for the decision-maker regarding the business.
Also read: CIO News interviews Shri Wangki Lowang, Minister (IT) of Arunachal Pradesh
Do Follow: CIO News LinkedIn Account | CIO News Facebook | CIO News Youtube | CIO News Twitter
About us:
CIO News, a proprietary of Mercadeo, produces award-winning content and resources for IT leaders across any industry through print articles and recorded video interviews on topics in the technology sector such as Digital Transformation, Artificial Intelligence (AI), Machine Learning (ML), Cloud, Robotics, Cyber-security, Data, Analytics, SOC, SASE, among other technology topics