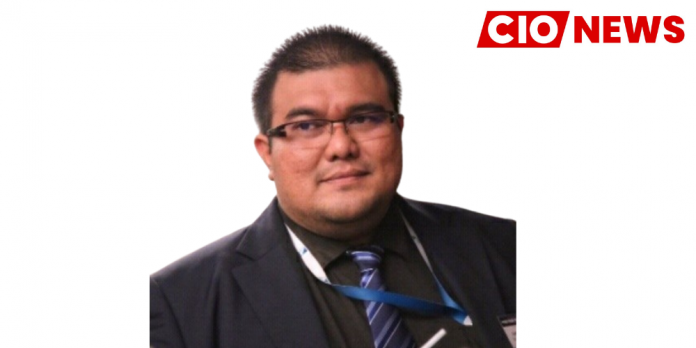 Nowadays, technology would define the business and hence you should fully utilize the technology to boost up the business performance and customers reach
When asked how he planned his career path to be a successful Head of IT, Ts. Saiful Bakhtiar Osman, Head of IT – APAC at The ASCENT Group Ltd., in an exclusive interview with CIO News, said, since my first day of working in the year 2000, I have always aspired to be the best in what I do and challenged myself to one day become an influential information technology (IT) professional in the industry. I started my journey and moved up through rank and file. It was not a smooth journey, but these obstacles were the reason why I am where I am today, No regrets as everything happened for a reason and my values did not decrease due to the inability of others to know my worth.
When asked about challenges he faced in his career path and how he overcame them, he said, "I would say office politics". When I was younger, this office politics would impact my motivation which subsequently I would need to push myself twice as hard to rise again. The cultures of favouritism, pretenders, attention seekers, lobbyist, etc. are everywhere and would really destroy a good talent if not controlled. Hence, you would need to have faith in your own capabilities and step up to overcome the challenge.
When asked about a cyber-attack or any security incident faced by his current organization and how he tackled it, he said:
Throughout my 21 years of work experience, I have been involved in many information technology incidents from DDoS attacks, web defacement, ransomware, and virus/malware infection. However, the worst in my point of view would be the ATM hacking incident in 2014. A group of perpetrators went into our branches and used malware to take control of a specific model of ATM machine and caused the machine to continuously dispense money until the machine dried out.
The Bank's Crisis Management Team (CMT) immediately assembled with reps from business, information technology, audit, customer services, and risk management, when the first case was reported. The CMT worked for 72 hours straight to contain the situation. All branch managers had instructed to go and manually conduct the cash reconciliation at ATMs, IT filtered the transaction logs and network logs to find any irregularities, the third party security contractors were dispatched to secure the off-site ATMs, and that specific ATM model was isolated from every branch.
It was really the manifestation of a good crisis management process, a well-coordinated effort, and teamwork.
When asked how his organization geared up in terms of technology in the COVID times, he said, fortunately for us, we were already 100% on Cloud even before the pandemic. Therefore, when the pandemic hit the whole world, we were able to continue to service our customers and premium partners with high availability and accessibility. All our staffs were also able to work from anywhere where there was an internet connection. The safety of all our staff has been the Management's top priority and we are able to secure that with our current setup. By virtue of being on the Cloud as well, we are able to expand our offices across the Asia Pacific and be fully compliant with local regulations by utilizing the existing global footprints of our Cloud service provider.
When asked about technology solutions and innovations he plans to implement in the post COVID era, he said, "Analytics and Automation is the key to increasing the value that we could offer to our customers and premium partners". We already have a pool of talented analysts, and the Analytics would enhance their capabilities in coming out with better forecasts, reports, solutions, and proposals. As for the Automation, it will increase the productivity of staff by automating the repeating processes, so that they can focus more on customer-oriented projects.
When asked about challenges faced by technology leaders today in a similar industry while implementing digital technologies, he said, the challenges may vary from company to company, but I would say that the following as common to most companies:
Culture and readiness – The toughest challenge when we are implementing a change is the culture and organization's readiness. Where we are now and how many gaps do we need to address to be where we plan to be, is the organization and the staff ready for this?
Business priorities – Most companies are still struggling to recover from this pandemic and spending comes with limitations. The business priorities are different now because the pandemic has changed the business landscape. The challenge for technology leaders is to align these digital technologies with the business goals and to start with the ones that would increase the income the most. Working with a limited budget but high expected ROIs are common in this scenario.
When asked how technology leaders can overcome the challenges faced, he said, my two cents of thoughts are:
Always has a proper plan in place – The plan may span two to three years, but it is essential so that we do not stray away from the goal post and keep the momentum going.
Management's understanding and buy-in – It is also crucial to communicate and advise the management with the business language so that they understand better and be aware of what kind of investment they need to put in to achieve this goal.
End-user management – The people and the doers need to be on board. Train them, create awareness and prepare them for the change that is coming. This will increase reception and reduce resistance.
When asked about best practices/industry trends/advice he would like to suggest to fellow technology leaders for their successful professional journeys, he said, I always share my BRAG rule of thumb to everyone which would hopefully be beneficial for them to use when deciding on the projects to implement, prioritizing the budget, or even choosing the best information technology or security investment:
B – Brings value to the business or stakeholders. There may be a lot of projects in the pipeline, but you need to choose the best that may give impact to the bottom line or increase the customer's satisfaction and experience.
R – Right fit for the organization. You would be the one who knows your organization the best. You should choose the right technology that best fits your organization's size or environment. There is no such thing as one size fits all kinds of solutions.
A – Aligns with the business goals or strategy. Nowadays, technology would define the business and hence you should fully utilize the technology to boost up the business performance and customers reach.
G – Good balance between people, process, and technology. Continuous communication is essential to get all stakeholders' involvement as success would require the doers (people), good SOPs (process), and the system (technology).
So, when everything goes as planned and is successful, it would be something that you could BRAG.
He highlighted, IT people from around the globe should come together as a strong community to combat the never-ending cyber threats and attacks. Sharing expertise and threat intelligence would help each other in preparing for what is to come and to reinforce the protection of your organization and country. This type of community of information technology should be initiated by the users of information technology and should be vendor-neutral.
Also read: CIO News interviews Shri Wangki Lowang, Minister (IT) of Arunachal Pradesh
Do Follow: CIO News LinkedIn Account | CIO News Facebook | CIO News Youtube | CIO News Twitter
About us:
CIO News, a proprietary of Mercadeo, produces award-winning content and resources for IT leaders across any industry through print articles and recorded video interviews on topics in the technology sector such as Digital Transformation, Artificial Intelligence (AI), Machine Learning (ML), Cloud, Robotics, Cyber-security, Data, Analytics, SOC, SASE, among other technology topics