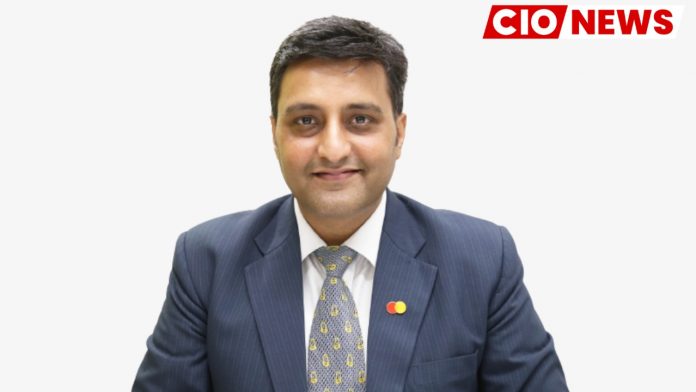 Today, data analytics is also being used to scale and expand the market and customer base. The use of data can help in predicting customer spending behaviour, reducing false payment declines and detecting fraudulent transactions
Today, leaders are being encouraged to be data literate, which can help in the utilisation and prioritisation of data across the many facets of an organization. By using the right data, tools, and expertise, businesses can get insights for effective response strategies
When asked why data analytics has become so critical in current times, especially for the payments industry, Rajesh Chopra, Senior Vice President, Data & Services, South Asia, Mastercard, in an exclusive interview with CIO News, said, "Digital payments have become an integral part of the consumer's everyday life and even more with the emergence of COVID-19." With the rising uptake of digital payments, it becomes imperative for organisations to leverage the power of data not only to digitise cash payments but also to improve customer experience through better customer monitoring to offer personalised services and faster, more convenient, and more intelligent banking services.
Today, data analytics is also being used to scale and expand the market and customer base. The use of data can help in predicting customer spending behaviour, reducing false payment declines and detecting fraudulent transactions.
At Mastercard, our analytics platforms enable organisations globally to make faster and better business decisions based on real-time, anonymized and aggregated transaction data and proprietary analysis. Our expertise in analytics enables customers to innovate strategically and distil insights from this data through software platforms and industry expertise, driving strong consumer connections.
When asked how it can drive financial innovation and business growth in a post-COVID world, he explained that the pandemic forced businesses to pause, observe, comprehend, and respond.This led to organisations taking a hard look at their technology budgets and their long-term effects.
Data today is driving innovation by delivering insights that help businesses understand markets and customers better. Technologies such as Artificial Intelligence (AI), Machine Learning (ML), Internet of things (IoT), and edge computing help to measure, evaluate, and analyse huge amounts of data inputs quickly to drive greater value. It also helps in understanding usage patterns such as the time of the day, city/area of the user, number of invalid data entries, etc., that helps in identification of any fraudulent activity attempted and then throttle the traffic accordingly.
Analytics also helps companies drive their marketing efforts by providing a platform to directly connect and reach customers with personalised content in the form of online advertisements, etc.
As the pandemic has accelerated digital activity, data analytics has become a center stage to understand the market and consumers and devise strategies accordingly.
When asked how Mastercard is leveraging big data analytics for business and plans ahead and about his journey in the analytics industry and about some of the analytic solutions he has worked on, he said, "At Mastercard, we are closely working with various governments and businesses by making insight-driven tools available to them to give a timely snapshot of economic performance and help them make informed decisions critical to business growth."
Our South Asia Advisors team provides world-class data insights to global customers by identifying spending trends derived from the billions of anonymous transactions processed by Mastercard every year. Our highly qualified analytics talent with diverse experience from the world of payments, retail, and media drives product development and custom analytics for clients across the world. In addition to that, there is a wealth of experience across Platform Insights, Strategy Consulting, and Digital Marketing that further fuels our brain power to create best-in-class experiences for our customers across numerous services and products.
To cite a few examples of products:
Amidst the COVID-19 pandemic, we introduced Recovery Insights to enable governments and businesses to take proactive decisions to tap into the economic recovery trends across the world. Mastercard's real-time, anonymous transaction data helps in obtaining a comprehensive view of the behaviour of varying consumer segments. It allows the customers to undertake strategic innovation and gain useful insights from influential software platforms, which leads to healthy consumer relations.
Similarly, Mastercard's SpendingPulse offers market intelligence based on the buying behaviour of the consumer. The SpendingPulse Next Generation platform allows organisations to undertake real-time envisioning of consumer spending platforms, driving the decisions thoroughly across applications through comprehensive historical insights and forecasts of sales.
Speaking about the rising importance of Big Data Analytics and AI in the industry and his views about emerging technologies impacting the sector, he said, "India is witnessing a rapidly growing big data revolution with the integration of Artificial Intelligence (AI), Machine Learning (ML), and the Internet of Things (IoT) into the financial services industry." Financial institutions and card networks are collaborating with fin-techs to redefine product offerings, enhance customer experience, create effective solutions and thrive in the new payments landscape.
As per a report by Boston Consulting Group, Indian fin-tech companies will be worth $150-160 billion by 2025. Organizations have adopted a product-oriented approach, offering services based on AI that would help the financial sector generate new revenue potential by using AI for process automation, risk management, fraud prevention, resource utilization, customer retention and acquisition. For example:
IoT embedded payments are emerging rapidly with the emergence of connected devices and people gradually upgrading to better tech. IoT devices can collect and process data 24/7, providing the user with up-to-date information.
AI and ML are helping analyse transaction data to provide deep insights into customer preferences. Such information is now being used for targeted offers, fraud management, credit decisions, customer service, etc.
Organizations are leveraging Distributed Ledger Technology (DLT)—Block-chain to build new use cases around smart contracts and transaction settlements, thus bringing more efficiency into the existing system.
Today, leaders are being encouraged to be data literate, which can help in the utilisation and prioritisation of data across the many facets of an organization. By using the right data, tools, and expertise, businesses can get insights for effective response strategies.
When asked about the use of big data to anticipate customer behaviour and create strategies for financial institutions and other partners, he said that effective segmentation is key in developing the right strategies. Fin-tech institutions can use data effectively to anticipate customer behaviour and create strategies.
Understanding consumer orientation: Utilizing big data to understand an individual's risk perception, age, gender, money, location, and even relationship status etc. and develop thorough user profiles. Based on the same, individualised services are provided using sophisticated modelling approaches.
Prioritizing Convenience: To offer customers 24×7 facilities, organisations are moving to high-level automation systems and real-time service delivery.
To cite a few examples, as businesses started reopening across the world after months of quarantine, it was hard to know which stores were open to take customers without calling or searching online. At Mastercard, we created an online tool called Shop Openings that allows consumers to confirm which stores and businesses are open in their vicinity and what mode of payment they accept.
Cyber-security: Today, artificial intelligence is being leveraged to anticipate consumer behaviour and patterns, which also helps in identifying any change in pattern and unusual behaviours. With the help of the latest technology, cyber fraud can be identified well in advance and risks can be mitigated. 
At Mastercard, we are also working with multiple governments across the world, including a couple of local governments in India, to set up their cyber infrastructure and facilities by customising our existing products like CyberQuant.  
Personalized marketing: Data analytics helps understand the consumer's choice and create the right marketing strategy. One of the major examples of personalised marketing includes customised recommendations based on a user's browsing history, highlighting products a consumer may be interested in.  
Customer consent is also a big area where we are trying to create products that can incentivize companies to bring relevant products with the consent of sharing consumer preferences.
Also read: CIO News interviews Shri Wangki Lowang, Minister (IT) of Arunachal Pradesh
Do Follow: CIO News LinkedIn Account | CIO News Facebook | CIO News Youtube | CIO News Twitter
About us:
CIO News, a proprietary of Mercadeo, produces award-winning content and resources for IT leaders across any industry through print articles and recorded video interviews on topics in the technology sector such as Digital Transformation, Artificial Intelligence (AI), Machine Learning (ML), Cloud, Robotics, Cyber-security, Data, Analytics, SOC, SASE, among other technology topics