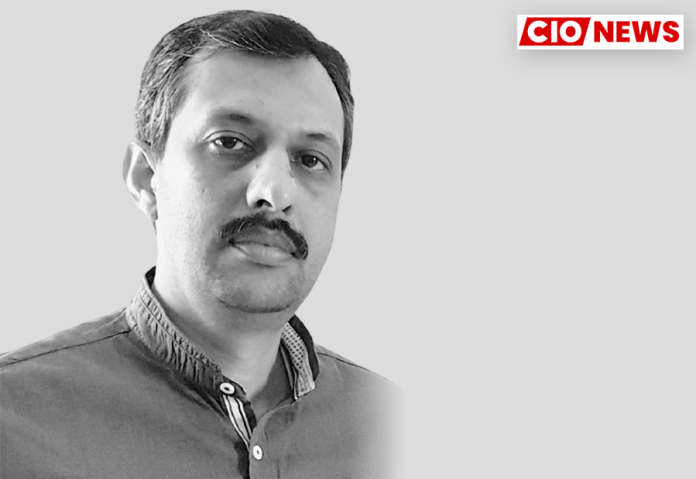 Introduction of online classes and meetings during COVID pushed people to use digital tools to communicate and collaborate
When asked what digital literacy is and why it matters, Harikrishnan R, Chief Information Officer (CIO) at UL Technology Solutions Pvt. Ltd., in an exclusive interview with CIO News, said, digital literacy is the basic understanding of using technology in day-to-day life. Worldwide, this literacy was improved at the time of COVID, and post COVID, it was the need of the hour to become digitally literate. If we take the Indian scenario, two things helped India to fast track this move. The first was our demonetisation and subsequent increase in digital transactions. These digital transactions increased during and after COVID because people wanted to reduce their physical contact as much as possible. Secondly, the introduction of online classes and meetings during the COVID time pushed another set of people to use digital tools to communicate and collaborate. The good thing is that all these are happening intuitively across the levels of society thanks to our telecom revolution and the lowest charges for telecom services too.
When asked about his views on digitally up-skilling the youth in the post-COVID era, he said, "By mentioning youth, here we are talking about people who were born between 1990 and 2000." These are the people who were brought up along with the digital revolution of India.  When we look back, between 2003 and 2013, India started seeing the telecom revolution; mobile phones and the internet became affordable to the common man across the country (thanks to the fierce competition among the companies also). I think the youth are already skilled in digital; they are the early adopters of technology. In my opinion, the managers and leaders who are going to lead these digital native people require a lot of up-skilling and mindset change to accommodate and understand this generation and also manage their expectations.
When asked how the youth can be digitally empowered, what kind of exposure and engagement opportunities in the educational curriculum educational institutes can implement to raise the interest of youths to up-scale their digital skills, he said, the education system is a big problem here. Even the premium institutes are training students in obsolete technology. None of the people who are coming out of any institution are employable up-front. Companies need to spend a minimum of 6–12 months of rigorous training to make them productive. The big issue in these institutions—even at the school level—is the digital gap between the teachers and students. Students are way advanced in knowledge and use cases with technology. When they find out their teachers are lagging, respect itself is lost towards them. The educational system needs a complete revamp to accommodate the new wave, or else as a country we will slow down to catch up with new technologies.
When asked if it should become a must for schools, colleges, and other educational institutes to conduct workshops or crash-courses programmes to drive the importance of technology for businesses, he said, "Most of the people above the age of 40, who are now leading or working in different fields, require digital upskilling." I don't think educational institutes alone are the best option because they are lagging. Using the infrastructure of educational institutions, technology companies can provide major support. These companies can help society become more empowered by using the latest digital technologies.
When asked about his advice for youth considering their career in the technology industry, what they should know about the industry before starting their career, what challenges they could face and how they could overcome the challenges, he said, "The technology industry is a fast-changing place. The most important thing here is to stay updated. The good news for the industry is the launching of 5G services in India. Within the next 18–24 months, 5G services are going to rapidly spread in our country. The availability of high-speed data will create many new avenues for technology companies to innovate and lead in the market.
Everyone who wants to build a successful career in technology should first look for problems around them. An engineer should first learn to solve problems, and the best technology for that is secondary. Fast-growing nations like India have "n" number of issues waiting for a solution.
Don't depend only on the educational system; a drastic change in that area is not expected very soon. Students who are looking for a career in technology need to understand the different levels of opportunities available and their benefits.
Also read: Embrace digital, this is not optional
Do Follow: CIO News LinkedIn Account | CIO News Facebook | CIO News Youtube | CIO News Twitter
About us:
CIO News, a proprietary of Mercadeo, produces award-winning content and resources for IT leaders across any industry through print articles and recorded video interviews on topics in the technology sector such as Digital Transformation, Artificial Intelligence (AI), Machine Learning (ML), Cloud, Robotics, Cyber-security, Data, Analytics, SOC, SASE, among other technology topics