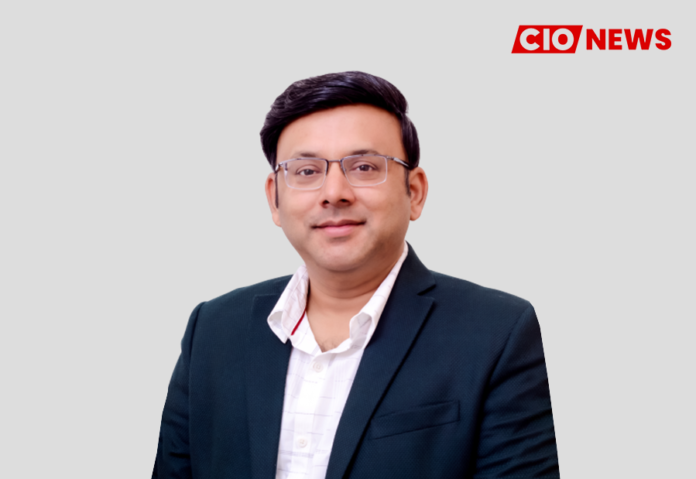 Youth in India have already shown a great acceptability towards digital upskilling
This is an exclusive interview conducted by the Editor Team of CIO News with Tarovar Verma, CISO at Biz2Credit
What is digital literacy, and why does it matter?
Digital literacy is practically the only way to live our lives these days. Knowing how to use a simple app on your phone or a self-service machine at a railway station or airport, paying e-bills, ordering food online, switching ACs via your phone, and so on constitutes digital literacy. It is no longer limited to children or youth to learn it in this day and age; rather, age is no longer a barrier. The more technologically savvy we are, the easier and faster our lives will be.
As an IT leader, what are your views on digitally upskilling the youth in the post-COVID era?
COVID has taught us a lot; it is the best example of human will winning over unthinkable odds. I think youth in India have already shown a great acceptability towards digital upskilling, whether it's using social networking for fun, fame, or money, or getting attracted to new ideas of building games and apps on open source, all of which have been accelerated for good. As we all know, India already has one of the largest pools of tech engineers and graduates; we just need to channel all these energies a bit more.
How can the youth be digitally empowered? What kind of exposure and engagement opportunities in the educational curriculum can educational institutes implement to raise the interest of youths in up-scaling their digital skills?
I think the youth of India already have aptitude and interest in the field; we just have to guide them by giving them practical experience. While they are studying, it is extremely important that their knowledge is not just limited to books and concepts but also gets translated into applying them practically. Universities should provide them with both the right tools and simulations to understand real needs and challenges and develop more solutions as projects. Apart from that, making sure their minds are ignited with unique thoughts and they do not lose the habit of being creative is extremely important too.
Should it become a must for schools, colleges, and other educational institutes to conduct workshops or crash-course programmes to drive home the importance of technology for businesses?
Well, when we think from the perspective of India Inc., yes, it is important for educational institutions to teach the importance of technology for business. There's nothing wrong or cliché about it. If we remember two decades ago, teaching English as a business communication language in schools and colleges was introduced, and we have seen that confidence in our professional lives and India's roar on the global platform even today. Similarly, in the current boom, I think it will be even better if organisations join hands with educational institutes and run more and more internships or project-oriented programmes to give youth the right exposure to kick-start a brighter future.
As an IT leader, what advice would you give to the youth considering a career in the technology industry? What should they know about the industry before starting their career? What challenges they could face in and how do they overcome the challenges?
It is a great industry to earn a lot of money and get the opportunity to travel or live abroad, but all of that either comes with or follows a greater investment of your time and labor. Any industry, for that matter, demands you create a stronger foundation in your early years, which helps you drive your future better. Whether you are working on your idea or someone else's, becoming hands-on is the key. The longer you remain hands-on, the brighter you shine as a technologist.
Any other points you would like to highlight?
Nothing can ever replace hard work; there are no shortcuts in life or in a career.
Also read: Technology leaders should create an environment that encourages creativity and innovation
Do Follow: CIO News LinkedIn Account | CIO News Facebook | CIO News Youtube | CIO News Twitter
About us:
CIO News, a proprietary of Mercadeo, produces award-winning content and resources for IT leaders across any industry through print articles and recorded video interviews on topics in the technology sector such as Digital Transformation, Artificial Intelligence (AI), Machine Learning (ML), Cloud, Robotics, Cyber-security, Data, Analytics, SOC, SASE, among other technology topics