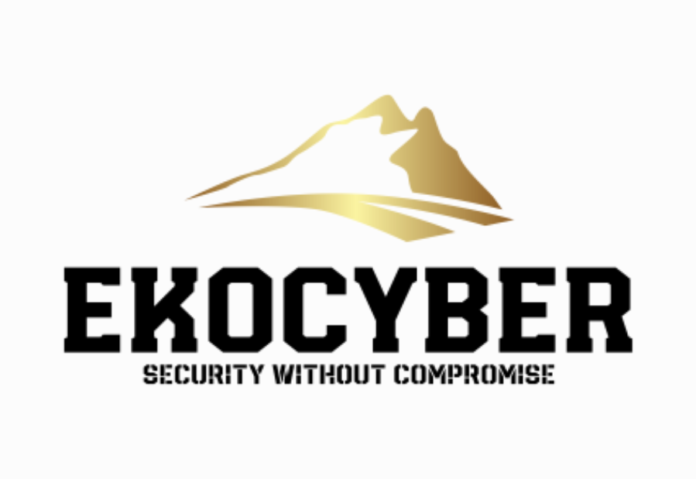 EkoCyber is poised to revolutionise how small and midsize businesses safeguard their digital assets
RALEIGH, NORTH CAROLINA, USA, September 6, 2023/EINPresswire.com/: EkoCyber, a leading managed security services provider (MSSP), is changing the digital landscape with top-tier, trusted, and transparent cybersecurity solutions. With an unwavering commitment to bolstering cybersecurity, EkoCyber is poised to revolutionise how small and midsize businesses safeguard their digital assets.

In an increasingly interconnected world, cybersecurity threats have reached unprecedented levels. According to a recent Forbes article, nearly 50% of C-suite executives "expect the number and size of cyber events targeting their organisations' accounting and financial data to increase in the year ahead." Small businesses, in particular, are grappling with limited budgets, making it challenging to defend against cyberattacks effectively. EkoCyber has recognised this need and is proud to offer a comprehensive suite of security services designed specifically for small businesses.

EkoCyber's range of managed services includes:
Endpoint Protection: Cutting-edge solutions to safeguard a network's entry and exit points
Device patching: Ensuring all systems are up-to-date and fortified against vulnerabilities
vCISO & General Consulting: Expert guidance to navigate the complex cybersecurity landscape
Vulnerability scanning: Identifying weaknesses before cybercriminals exploit them
Penetration Testing: Proactive testing to assess a system's resilience against attacks
Compliance Assistance: Helping businesses meet regulatory requirements effortlessly

In addition to individual services, EkoCyber has also begun offering monthly plans designed to cover every facet of a company's information security programme without the administrative overhead. The plans are stated as being highly flexible to ensure every company has exactly what they need when they need it.

EkoCyber is more than just a security services provider; it's a trusted partner in safeguarding sensitive data and preventing data breaches. "We're meticulous, so nothing gets missed," adds an EkoCyber representative. The services are not limited to any specific industry; they can be tailored to meet the unique needs of businesses across various sectors. Whether the client is in healthcare, banking, a publicly traded company, or any other field that handles sensitive information, EkoCyber has the expertise to effectively protect a customer's data.

Founder Cameron Shanks expressed, "Our mission at EkoCyber is to provide top-tier cybersecurity services that are affordable for businesses, especially those on tight budgets. We believe that every company, regardless of size, should have access to robust cybersecurity measures."

For more information about EkoCyber and its services, please visit www.ekocyber.com.
Also read: Addressing Security Challenges Beyond 2023: Recommendations for CIOs and Technology Leaders
Do Follow: CIO News LinkedIn Account | CIO News Facebook | CIO News Youtube | CIO News Twitter
About us:
CIO News, a proprietary of Mercadeo, produces award-winning content and resources for IT leaders across any industry through print articles and recorded video interviews on topics in the technology sector such as Digital Transformation, Artificial Intelligence (AI), Machine Learning (ML), Cloud, Robotics, Cyber-security, Data, Analytics, SOC, SASE, among other technology topics