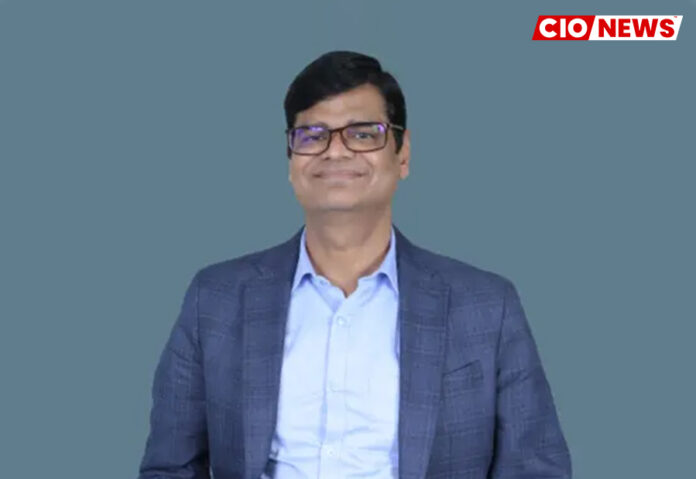 Governments worldwide are grappling with the imperative need for AI regulation
Mumbai, Maharashtra, India: In the throes of India's digital revolution, the rise of generative AI is nothing short of a game-changer. As technology reshapes industries at breakneck speed, the need for swift adaptation becomes paramount to staying competitive in this digital age. Yet, this digital transformation unfurls a new challenge—one that beckons companies, policymakers, and professionals to craft a regulatory roadmap for the era of artificial intelligence (AI).
Alok Bansal, CEO, Global Business Process Management, Visionet Systems
"Sectors handling sensitive data increasingly rely on AI-driven methodologies. Ethical concerns and biases demand a clear, consistent, and accountable set of guidelines to prevent Gen AI's potential misuse," emphasises Alok Bansal, CEO of Global Business Process Management at Visionet Systems.
A 2023 McKinsey study reveals Gen AI's pivotal role in marketing, sales, product development, and operations. Global tech experts consistently stress the need for regulations mandating conformity assessments before AI systems hit the market, alongside robust enforcement measures post-deployment.
Governments worldwide are grappling with the imperative need for AI regulation. Notable progress has been made by the European Union (EU), Brazil, Canada, and Japan in crafting regulatory guidelines. The UN Security Council relentlessly champions the cause, advocating for an ethical and responsible international AI governance framework.
India, while overseen by the Ministry of Electronics and Information Technology (MeitY), lacks specific AI laws. Crimes involving AI fall under existing cyber regulations. However, industry leader Alok Bansal calls for a comprehensive framework that prioritises transparency, accountability, fairness, and individual rights protection.
"The burgeoning Gen AI startup scene in India, as spotlighted in NASSCOM's 2023 study, adds urgency to the regulatory quest. With Gen AI's rapid expansion, policymakers must consider factors like top-notch training data, increased funding, and dedicated Gen AI tech hubs in their regulatory endeavors. As the digital frontier unfolds, clear regulations promise to be the guiding compass for India's AI-powered future," he concludes.
Also read: Trends of the latest technologies
Do Follow: CIO News LinkedIn Account | CIO News Facebook | CIO News Youtube | CIO News Twitter
About us:
CIO News, a proprietary of Mercadeo, produces award-winning content and resources for IT leaders across any industry through print articles and recorded video interviews on topics in the technology sector such as Digital Transformation, Artificial Intelligence (AI), Machine Learning (ML), Cloud, Robotics, Cyber-security, Data, Analytics, SOC, SASE, among other technology topics.