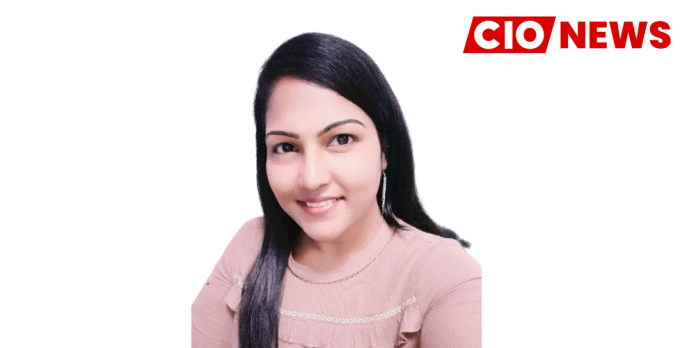 Innovation is of great value and technology is significantly advancing day-by-day accompanied with various opportunities for women to grow
When asked her to share a little bit about what it is that she does and what a typical day for her is like, Kavitha Srinivasulu, Associate Vice President | Head of Cybersecurity & Data Privacy at GAVS Technologies, in an exclusive interview with CIO News, said, there is no typical day or sticking to regular routines. My days are filled with different set of activities, I am willing to change gears based on customer's needs and expectations. A typical day is made up of customer development, technology learning, and relationship building and problem-solving.
I typically connect with several of our clients every day. One day I might be focusing on business reviews. The next I focus on updating the dashboards & metrics. One of the great things that I love about cyber-security is how varied the activities are. The rest of the day is focused on managing the team, performing administrative tasks, and speaking with potential future clients.
When asked if she knew that working in technology was what she wanted to do, she said, like all of them, once I graduated from college and landed in a job, my immediate concern was on how to succeed in my career. Because the world has become so competitive, doing well in your job alone is not important and appreciated. Standing out among the exceptional professionals is the key to success. When I evaluated myself on how I overcome my fear and achieve my career goals, the answer that made me travel so far is simply willingness to learn, thinking beyond normalcy, meeting strong leaders and a go-getter attitude to anticipate needs.
I have always been drawn to Technology and the opportunities around the changing environment. I started as an Analyst which quickly transitioned into Cyber-security, Data Privacy and Business Resilience positions around consulting and Risk Advisory.
When asked if she has ever been in a position when gender has affected the way she was perceived or treated and how she handled it, she said every culture, every country, every individual sees the world in a different way, similarly, every gender has different perspectives, and unique talents that bring value to the table. There has always been discrimination at the workplace, but with concentrated efforts it is being addressed and challenged. However, it still has a long way to go. Diverse partnerships and working together has always made my journey easy and helped me succeed by increasing innovation and revenue, attracting, and retaining talent and appealing to inclusion-focused customers. Diversity in leadership enables better decision making and ultimately delivers better results.
When asked about the best part of being a woman in the tech industry, she said, I think there are loads of benefits of being a woman in this tech industry. I am sharing few of my views and insights on what it is like being a woman in tech:
Making a constructive impact on my Organization/industry Growth: I love seeing the quantifiable results of the projects that I work on and knowing that my work is valuable for the organization. It helps me grow my professional confidence and vision.
It's never boring: Once you have the willingness and the right mindset, you can climb up the ladder without turning back or becoming bored with what you have on the table.
The perks of working in tech: There are some fantastic benefits of working in tech, including pay, career advancement opportunities, the chance to work with people all around the world, schedule flexibility, and the ability to work remotely.
Building Awareness and Continuous Learning: My favorite part of being a woman in tech is on the opportunities you get to explore various avenues and enable people around with learning to build a success ladder. Basically, it's all about recognizing your own strengths and celebrating the strengths of others.
Building Women Empowerment: Build women-centric mentoring and training programs to build women empowerment.
When asked if she notices a lack of women in technology and if so, why does she think that's the case, she said, diversity is one of the biggest and most important issues facing our industry today. Currently women are breaking through various obstacles that are historically persistent in achieving success in various fields. However, it's important to consider how we can maintain and increase a steady flow of women talent in the Tech Industry. While the big breakthroughs are inspiring, how we ensure that more women leaders and innovators can come in from the barriers some of them are facing today:
Organizations should broaden its recruitment networks to attract diverse talent
Encourage company influencers and Leaders to build more diverse networks
Build women-centric mentoring and training programs to build women empowerment
Watch out for unintentional exclusion and recognize women efforts
When asked about her advice she would give to a woman considering a career in the tech industry and what she wishes she had known before starting her career in the tech industry, she said, innovation is of great value and technology is significantly advancing day-by-day accompanied with various opportunities for women to grow. Hence, as a woman, you need to grow your own strategy to eliminate gender bias or insecurities in the workplace and beyond to overcome all the barriers to achieve success.
Also read: CIO News interviews Shri Wangki Lowang, Minister (IT) of Arunachal Pradesh
Do Follow: CIO News LinkedIn Account | CIO News Facebook | CIO News Youtube | CIO News Twitter
About us:
CIO News, a proprietary of Mercadeo, produces award-winning content and resources for IT leaders across any industry through print articles and recorded video interviews on topics in the technology sector such as Digital Transformation, Artificial Intelligence (AI), Machine Learning (ML), Cloud, Robotics, Cyber-security, Data, Analytics, SOC, SASE, among other technology topics