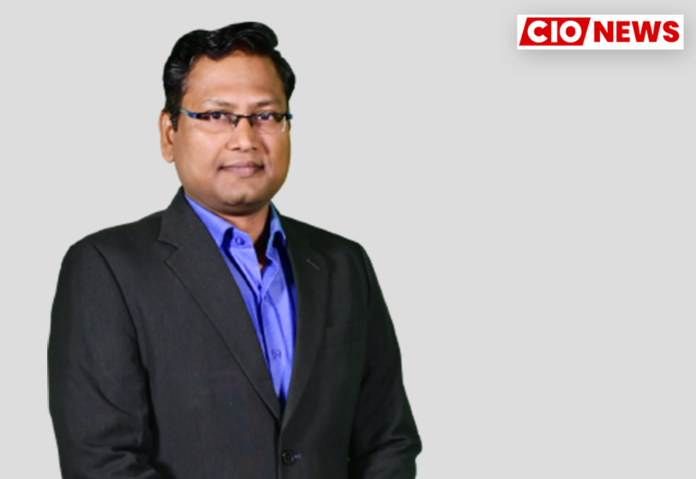 Use of AI & IOT wherever possible, User-Friendly Applications which require minimal training, Cloud adoption, & focus on cyber security will be my suggestion to fellow technology leaders for their successful professional journey
When asked how he planned his career path to be a successful technology leader, Dr. Vineet Bansal, Group CIO at Surya Roshni, in an exclusive interview with CIO News, said, "Innovation and automation are always in focus for me as a technology leader." I always focus on how technology can help businesses to minimise errors, improve quality, optimise processes and automate business processes.
When asked about challenges he faced in his career path and how he overcame them, he said, "Most of the challenges I faced in my career path are the adoption of technology." I overcome them by making easy-to-use applications that can be used by users with minimal training and using automation, which can help users to reduce their duplicity of work, and by using AI and IoT in the manufacturing space, which can really help the manufacturing sector a lot. Innovations are only possible when you solve challenges by using technology. I always take challenges as opportunities and convert them into innovation.
When asked about challenges faced by IT leaders today while implementing digital technologies, he said, "Implementing training-led digital technology is the biggest challenge today." As a result, tech should be user-friendly, such as mobile apps that do not require training. Adoption of easy-to-operate digital technology is the way forward.
When asked how IT leaders can overcome the challenges faced, he said user-friendly UI (User Interface) and easy-to-operate applications can help to overcome challenges faced by tech leaders while implementing new technologies. No Code App development platforms and quick app development can really help tech leaders in the adoption of digital technology quickly.
When asked about best practices, industry trends, or advice he would like to suggest to fellow IT leaders for their successful professional journeys, he said, "Use of AI & IOT wherever possible, User-Friendly Applications which require minimal training, Cloud adoption, & focus on cyber security will be my suggestion to fellow technology leaders for their successful professional journey."
Also read: Monitoring industry trends and the evolving tech landscape is a must to build enterprise architecture for the future
Do Follow: CIO News LinkedIn Account | CIO News Facebook | CIO News Youtube | CIO News Twitter
About us:
CIO News, a proprietary of Mercadeo, produces award-winning content and resources for IT leaders across any industry through print articles and recorded video interviews on topics in the technology sector such as Digital Transformation, Artificial Intelligence (AI), Machine Learning (ML), Cloud, Robotics, Cyber-security, Data, Analytics, SOC, SASE, among other technology topics