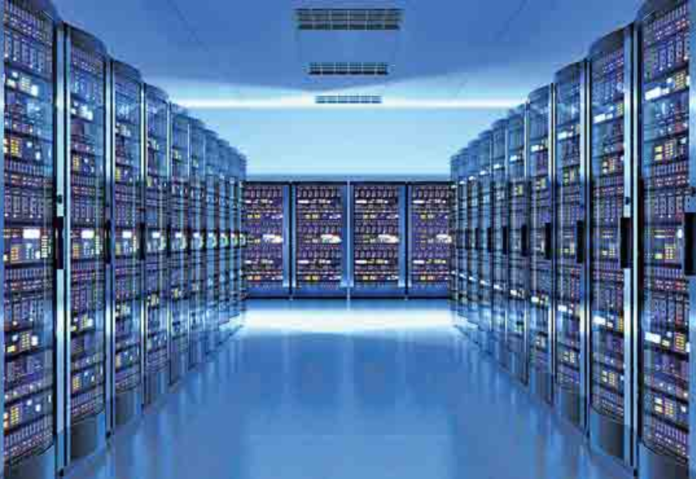 Share of alternatives in total investments rose from 3% in 2019 to 18% in 2022.
Foreign investments accounted for 78% of the total investments in the sector.
Data centers received USD1 billion of inflows since 2019, 51% of total investments in alternatives.
GURGAON, 05 Sep, 2023: Alternative assets in India received cumulative investments of about USD 2.0 billion during the last 4–5 years (2019–H1 2023), led by foreign investors. Foreign investments accounted for 78% of the total investments in the segment, as investors continued to seek newer markets and newer avenues to diversify their asset portfolio while enhancing risk-adjusted returns.
Institutional investors who were primarily focused on core asset classes have been building up their non-core assets around data centres, life sciences, and co-living, amongst others. Investments in alternatives have witnessed continued growth since 2019, driven by the emergence of the shared economy, increased digitalization, and supportive government policy initiatives. During 2022, investment inflows in alternatives touched USD 0.9 billion, a whopping 4.4x rise from 2019. Foreign investments in the sector have been the driving force and have witnessed a 6X rise in 2022 compared to 2019. Foreign investors continue to bet on the Indian real estate market as India continues to be one of the fastest-growing economies across APAC, Europe, and the Americas, with GDP pegged at 6.6% in 2023 by the IMF. At a time when India's economic outlook remains sturdy amidst global challenges, the business case for alternative investments will only strengthen.
Investments inflows in alternative assets (USD mn)
| | |
| --- | --- |
| Year | Investment inflows (USD million) |
| 2019 | 195.7 |
| 2020 | 359.0 |
| 2021 | 452.5 |
| 2022 | 866.7 |
| H1 2023 | 158.2 |
*Note: Alternate assets include data centres, life sciences, senior housing, holiday homes, student housing, etc.
"As conventional asset classes like office, residential, hospitality, and retail evolve with significant investor and operator penetration, the alternatives are now poised for exponential growth over the next few years.  The alternative asset industry, which revolves around enhanced customer experiences, flexibility in office, residential, technology usage, and data storage, is likely to provide significant partnership opportunities to investors and operators. While core sectors continue to dominate the institutional inflows in the Indian real estate sector, the share of alternatives has risen significantly from 3% in 2019 to 18% during 2022," said Piyush Gupta, Managing Director, Capital Markets & Investment Services.
Data centers dominate alternative investment inflows
Since 2019, data centers have received USD 1 billion in institutional inflows, with inflows rising multifold in the last 5 years. While other alternative asset classes such as life sciences, co-living, etc. have also seen increased traction, data centers have remained popular amongst institutional investors due to their strong growth fundamentals and promising outlook. During the period under review (2019–H1 2023), data centers accounted for about 51% of the total investments in alternatives.
Strong growth in data consumption has catapulted the growth and development of data centers in India in the last five years. Investors are enthused by the burgeoning demand and attractive returns of the data centers and have been actively infusing funds over the last 2–3 years. Data centers in India have given promising returns of about 16–18%, much higher than 8–9% in core office assets, which has further accelerated investors' interest in the space.
As data centers are capital-intensive and entail greater technical know-how, investors are increasingly partnering with data center operators, who are ramping up expansions in the country. Global hyperscalers too are viewing India as a prime market for expansion to capitalise on the increasing demand from cloud usage. 2023 has seen some landmark investments and pre-commitments from global hyperscalers in India's data center space, as they are looking to set up their own facilities to suit their requirements. Data centers are also witnessing large platform deals between developers and investors who are looking to grow their businesses multifold. In May 2023, Lumina CloudInfra, a data center platform owned and managed by Blackstone's Real Estate and Tactical Opportunities funds, announced its plan to invest more than USD 300 million to develop a hyperscale data center campus in Navi Mumbai. Similarly, Reliance Industries partnered with Brookfield Infrastructure and Digital Realty to develop data centers in select locations in India.
Global investors have specifically favoured data centers over the last 5 years, accounting for over 90% of the total investments in the sector during the period. Foreign investments have helped data center operators achieve the desired scale, foray into new markets, and achieve development and operational expertise by providing access to capital. At the same time, the 'infrastructure' status of data centers has facilitated concessional credit availability for the development of large-scale data centres. The Data Protection Bill 2023 will further aid growth and investments in the sector.
Investments in Data centers (USD mn)
| | |
| --- | --- |
| Year | Investment inflows (USD million) |
| 2019 | 82.0 |
| 2020 | 235.0 |
| 2021 | 270.5 |
| 2022 | 448.7 |
| H12023 | – |
"Global investors are increasingly allocating funds towards alternative assets, with their share in total investments rising from 55% in 2019 to 75% in 2022. While data centers continue to dominate investments in alternatives, there is an increased opportunity in sectors such as co-living, with more organised players looking to enter the space. Rising demand coupled with strong growth fundamentals in the co-living sector remain highly supportive of the required investments over the long term. As the market grows towards maturity, the sector will likely witness the allocation of more foreign capital, enabling investors to enter new markets and benefit through economies of scale, fostering institutional investments in the sector," said Vimal Nadar, Senior Director and Head of Research, Colliers India."
Also read: How I use GenAI tools as a CTO?
Do Follow: CIO News LinkedIn Account | CIO News Facebook | CIO News Youtube | CIO News Twitter
About us:
CIO News, a proprietary of Mercadeo, produces award-winning content and resources for IT leaders across any industry through print articles and recorded video interviews on topics in the technology sector such as Digital Transformation, Artificial Intelligence (AI), Machine Learning (ML), Cloud, Robotics, Cyber-security, Data, Analytics, SOC, SASE, among other technology topics