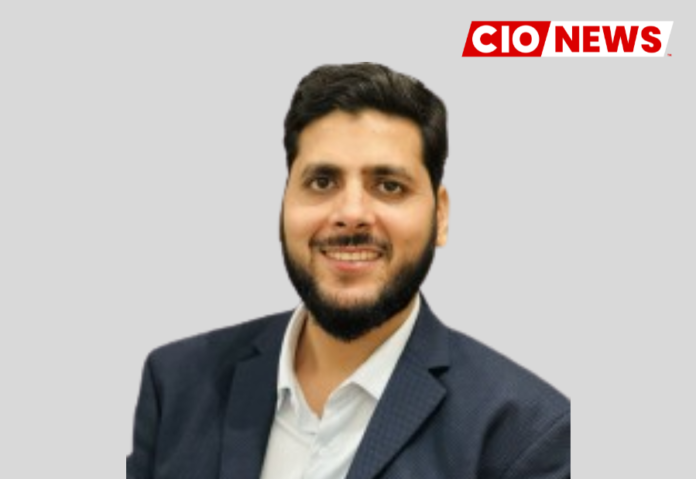 Always think from the viewpoint of the customer, their needs, their challenges, and how technology can solve them
This is an exclusive interview conducted by the Editor Team of CIO News with Irshad Saifi, Director IT and Digitization (CDIO) at Shardul Amarchand Mangaldas & Co
How did you plan your career path to be a successful technology leader?
In my view, everyone should define their goal of life, and career goal. This needs to be revisited after every few years and improve upon wherever needed. A conscious effort needs to be made to achieve your goal, be it enhancing skills, learning new technologies, upgrade education, learning new things at work, etc.
I was born in a village to a poor family and completed schooling at a government school in Delhi. It has been an interesting journey so far and appears as if it all started yesterday. I believe in reinventing myself.
My professional journey began as an IT engineer for a very small company. I kept on investing in myself, re-invent, learn new technologies, upgrade skills, and education. I am privileged to be associated with industry leaders worldwide.
What challenges you faced in your career path and how did you overcome them?
Seeing my father living an inspirational life impacted me the most. Not formally educated, he came from a small village to Delhi, started a labour job, and showed courage to set up a small business by working extremely hard. He always motivated me and taught me the principles of success, which is hard work, excellence, passion, sincerity, strong ethics, respect, and continuous learning, that is what I have applied in my life, and it helped me to reach till this stage of my life. During my first few years I always struggle to get good advice about career since there was hardly anyone around me who could understand technology and guide me.
What are the challenges faced by technology leaders today while implementing digital technologies?
Firstly, I would say that today's technology leaders are fortunate to have the opportunity to lead and solve business problems using modern technologies. I see mainly two opportunities to address.
User expectations have increased more than ever: Due to the consumerization

of

by the world's largest technology companies, every user now expects a similar experience in the enterprises.
Technology adoption: In general, humans do not like change However, during the COVID Pandemic, we saw people came forward to use technologies that they would not have used in their normal life almost in every aspect of their life be it online education, online payments, work from anywhere etc.
How can technology leaders overcome the challenges faced?
In my view, one should spend more time in planning. If your plan is good, then execution would be smooth and success rate would be higher. It is vital to use common sense, and Industry frameworks to address challenges of any form, understand the problem well, find it's root cause, and address it to the root.
Any best practices, industry trends, or advice you'd give to fellow technology leaders to help them succeed professionally?
Never compare yourself to others; every human being is created differently and has been given unique qualities by God; always look at the good qualities and learn from them.
Keep learning and upgrading yourself.
Use the design thinking approach for any initiative undertaken; always think from the viewpoint of the customer, their needs, their challenges, and how technology can solve them.
Keep technology and architecture simple.
Lead with examples.
Bring diversity and inclusiveness.
Coach team members and build future leaders.
Ensure the right architecture and team structure are in place to maximise the ROI of any initiative undertaken.
Any other points that you would like to highlight?
As I mentioned in one of the questions above, one should never give up, keep learning and upgrading no matter what their age is, and try to find opportunities to improve. For instance, I recently graduated from Stanford University for a one-year leadership and innovation programme.
Also read: Technology leaders must consider regulatory compliance when implementing digital technologies
Do Follow: CIO News LinkedIn Account | CIO News Facebook | CIO News Youtube | CIO News Twitter
About us:
CIO News, a proprietary of Mercadeo, produces award-winning content and resources for IT leaders across any industry through print articles and recorded video interviews on topics in the technology sector such as Digital Transformation, Artificial Intelligence (AI), Machine Learning (ML), Cloud, Robotics, Cyber-security, Data, Analytics, SOC, SASE, among other technology topics