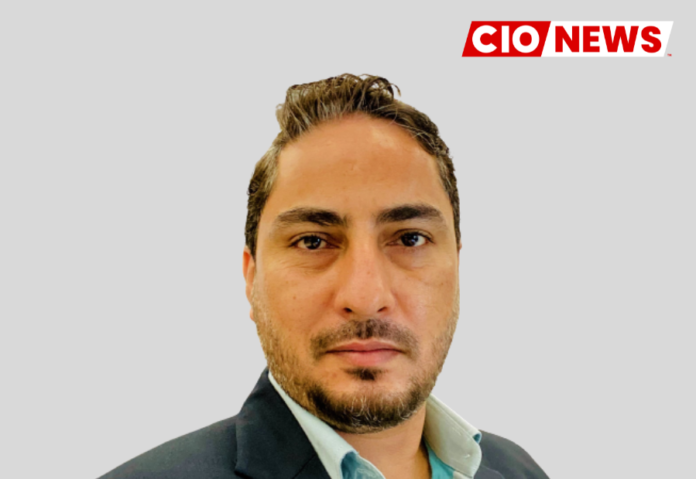 Technology leaders shall also consider a proper risk assessment that should cover all relevant risks
This is an exclusive interview conducted by the Editor Team of CIO News with Balwant Singh, Chief Information Security Officer (CISO) at DS Group
How did you plan your career path to be a successful technology leader?
My father served Indian Army and since having had this privilege, I had desires to join Indian Army, however destiny had planned something else. Computer was an absolute buzz-word for me while pursuing bachelor's in life science.
In late 90's, Java sensation happened like nothing other and my interest towards computers developed, when your interest becomes your profession, it does wonders. Post bachelor's degree, I started studying computers and adopted an approach of "studying while working," which not only built my confidence but gave me the opportunity to make and value hard-earned money, qualify for a master's degree, and earn professional certifications.
I began my professional journey as a network engineer at the same institute where I was studying computers, and gradually this journey covered 16 years of milestones, giving me the opportunity to serve and work with organisations having different business verticals like manufacturing, consulting, IT, and FMCG.
I believe in carrying ethics, values along with hard work and passion, eventually success will be at footsteps sooner or later.
What challenges you faced in your career path and how did you overcome them?
Holding a bachelor's degree in life science, I jumped into technology, started understanding computers which was surprisingly tough for me either its computer architecture or languages like C, C++, however eagerness to  learn, disciplined routines (due to army background) helped me to overcome.
It is said that a journey without signboards or directions may lead you down the wrong path. Initial years of my career were like compromising with my own dreams as I was new in the city, started studying computers but somewhere I used to miss a mentor to guide or direct me on my career strategies, though I used to read career counselling blogs, articles, interviews on Times Ascent supplement and on some digital media which helped me enough to move on right direction.
What are the challenges faced by technology leaders today while implementing digital technologies?
The last two decades have been incredible in terms of digital technology innovations, and the coming years will obviously be exceptional. The upsurge in technology has forced organisations and technology leaders to stay rational as digital transformation, especially post-pandemic, has become a significant business requirement considering today's business environments and requirements, which are not limited to technology but also strategical, operational, regulatory, and so forth. Apart from the upswing in security and technology risks, skill and competency gaps, budget constraints, inadequate strategies, and inadequate decisions are some key challenges to be addressed by technology leaders and decision-makers.
How can technology leaders overcome the challenges faced?
I believe management's or the board's support is one of the key pre-requisites for any digital initiative in an organization; having support and the board's due diligence supersedes other relative challenges like budget and resource constraints to some extent. Additionally, technology leaders shall also consider a proper risk assessment that should cover all relevant risks like technical, financial, operational, and regulatory ones before onboarding any new technology. Collaboration among project teams, cross-functional teams, OEMs, and management helps in effective, strategic, and transparent decision-making.
Any best practices/industry trends/advice you would like to suggest to fellow Technology Leaders for their successful professional journeys?
Keep learning, but keep cascading your knowledge, which will help many aspirants who are trying to chase their dreams. Passively, I have been learning from industry leaders, seniors, and peers by reading their interviews, blogs, and articles. Undoubtedly, this practise has helped me more than enough to keep myself updated.
Also read: There is no meaning to technology without a vision
Do Follow: CIO News LinkedIn Account | CIO News Facebook | CIO News Youtube | CIO News Twitter
About us:
CIO News, a proprietary of Mercadeo, produces award-winning content and resources for IT leaders across any industry through print articles and recorded video interviews on topics in the technology sector such as Digital Transformation, Artificial Intelligence (AI), Machine Learning (ML), Cloud, Robotics, Cyber-security, Data, Analytics, SOC, SASE, among other technology topics