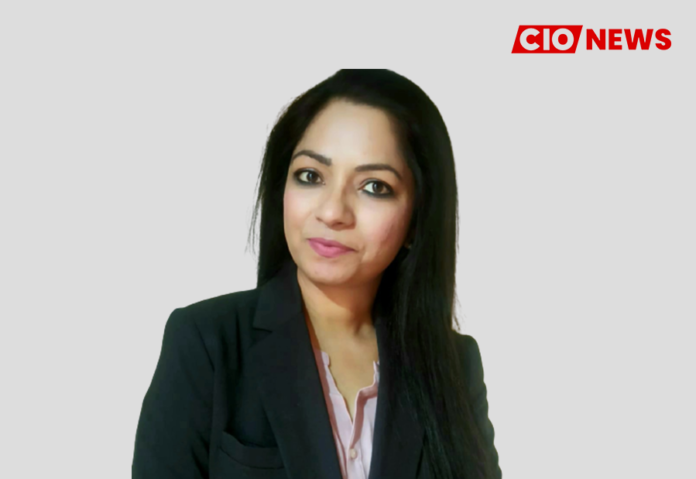 Marketing automation tools increase efficiency and improve ROI
This is an exclusive interview conducted by the Editor Team of CIO News with Garima Priyanshu, Global Telco Leader, Telco NA at Capgemini
How did you prepare for a career as a Marketing Technology (Martech) leader?
I am a marketing professional by career, and I have always envisioned this for myself. Right from the beginning, I was determined to choose this path.
My path to tech marketing began in my MBA course, where I took marketing management after completing my degree in computer application. I was assigned to a well-known IT service company, and it felt like a dream come true! But that was not the truth; there were an enormous number of hurdles, and with each I came out a winner. Every obstacle was a learning opportunity for me. I am not here to share my war stories, though. I just wanted to set the stage right by saying that no journey is a smooth one, and no dream comes true when you are sleeping.
What challenges you faced in your career path and how did you overcome them?
According to my observations, universities produce brand managers for traditional, non-tech companies. We were trained to think about basic customer segmentation, arranging the stocks, managing the footfall, reviewing the ads, and improving the brand. These concepts were useful, yes, but only during the interview period. When I landed in the real world, the entire marketing concept was different. The basic challenge I faced was demand generation; the customer segmentation was different, and the whole scenario was different. To overcome those challenges, I started learning the tech market by talking to partners in the ecosystem, participating in real customer calls, and understanding their pain points.
How do you plan to promote your company's technology or technology products?
Content is king when it comes to any brand promotion. I work closely with the subject matter experts and sales personnel to create those assets and market them. Having a thorough understanding of the various digital platforms and formats is just as crucial as being creative. Basic is learning how marketing is different between B2C, B2B, and B2B2C tech companies and how it can vary depending on the stage of the company.
How do martech leaders intend to use technology in marketing, and what are the benefits to their organizations?
The fundamental 4Ps and 5Cs that are taught to you in marketing 101 are nothing compared to the marketing funnels and metrics that drive technology. A strong grasp of technology is a must to implement them. Deep research on the metrics, technologies, and frameworks is important. Marketing technology is the key for organisations to meet and exceed customer expectations. Technologies help organisations fill the digital gap created by the rapid advancement of technology and evolving consumer behaviour. Artificial intelligence, analytics, and automation advancements make it easier for marketers to keep up with current market trends and hasten organisational changes. Marketing automation tools increase efficiency and improve ROI.
What are the challenges faced by martech leaders today while implementing technologies in marketing?
New sales channels like social commerce, live commerce, and mobile commerce have emerged, and MarTech tools like chatbots, email marketing, and WhatsApp are quickly becoming essential. Talent acquisition and retention are another challenge for tech marketing. Everything is significantly impacted by technology. In actuality, technology is upending almost everything we previously believed or knew. Consumers can get distracted more easily than ever these days thanks to increased connectivity. Finding the answers that their companies require and incorporating these technologies into their strategy by any means necessary is one of the biggest problems that marketers face today. To help create a compelling all-in-one marketing solution in the cloud, all major industry players are pouring billions of dollars into marketing technology integrations.
How can Martech leaders overcome the challenges faced?
By creating marketing technology with your people in mind, then your customers, the main obstacle to developing skills and capacities is the misalignment of strategy and personnel. Although alignment can be taught, acceptance and culture are also necessary.
Data is the key to marketing. Using meaningful data is very important for all marketing campaigns. The creation of a 360-degree profile of the customer is very important.
Any best practices, industry trends, or advice you'd give to other Martech leaders to help them succeed professionally?
Stop sending emails and chats. Improve your knowledge of trending technologies. Talk to people and learn from their experiences. Go to events and meet people; check the ads on digital platforms and see how tech companies promote their brands.
Anything else that you would like to highlight?
Be a firm believer in yourself and never stop learning. Every assignment, no matter how small or large, contains a learning and experience component. So never hesitate to do any task! All the best!
Also read: Cloud Security Best Practices for CISOs in 2023
Do Follow: CIO News LinkedIn Account | CIO News Facebook | CIO News Youtube | CIO News Twitter
About us:
CIO News, a proprietary of Mercadeo, produces award-winning content and resources for IT leaders across any industry through print articles and recorded video interviews on topics in the technology sector such as Digital Transformation, Artificial Intelligence (AI), Machine Learning (ML), Cloud, Robotics, Cyber-security, Data, Analytics, SOC, SASE, among other technology topics