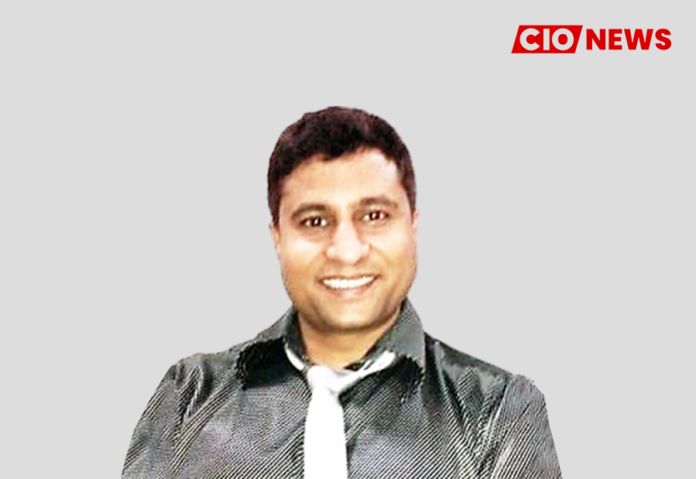 Stay up to date on the latest technological advancements
This is an exclusive interview conducted by the Editor Team of CIO News with Soumya Nayak, Global lead, No code low code practice from the largest Indian global system integrator
How did you plan your career path to be a successful technology leader?
I started way back in 2003, just out of college, as a software engineer. During those days, ERP/CRM-based packaged software solutions were highly in demand, and I fortunately got a chance to learn Siebel CRM and start working on it. I always dreamed of learning the latest technologies of the day, and there couldn't have been a better chance for me.
Right from the beginning of my career, I was clear about one thing: that I would always keep myself abreast of the latest technologies and would gain a 360-degree view of the IT industry, comprising experience in software development, testing, business analysis, solution architecture, presales, delivery management, and sales roles, as soon as possible. This attitude helped me gain complete, holistic experience in the industry and was directly responsible for my success as a technology leader. A small piece of advice for youngsters starting their careers in IT: start small, dream big, and achieve fast! This is a demanding job and may easily sap your energy, so get at it while you are young and have abundant energy and zeal to achieve your goals.
What challenges you faced in your career path and how did you overcome them?
Many times, it seemed as if the entire world was against them and that no matter what they tried, they would fail. However, I would not call such incidents challenges but rather stepping stones (and, of course, some hurdles) on your path to success. If you are committed to your job and love what you are doing, overcoming challenges through sheer dedication, smart work and meticulous planning will give you added satisfaction.
Overcoming challenges is a state of mind and an attitude that I inculcated in myself at a very early stage of my career. Fine-tuning one's thought processes on how to face challenges would not only make overcoming them easier but also be a pleasant learning exercise. Office politics, pressure from the customer and sales teams, motivating your own team, meeting stringent deadlines, and delivering high-quality code can all be overwhelming at times, but the key is proper time and resource management.
Another thing I have noticed is that as a leader, we must have complete trust in our team when we give them a task and believe that it will be completed without my intervention. A leader is not someone who is entitled to boss people around, but someone who strives to create leaders out of his teammates by bringing out the best in them. This leadership trait has many times assisted the team in self-resolving otherwise overarching challenges, but only because the team fought them collectively.
What are the challenges faced by technology leaders today while implementing digital technologies?
We hear these buzzwords regularly: cloud, blockchain, quantum computing, crypto, low-code, no-code, citizen development, serverless and headless components, legacy modernization, digital transformation, AIML, etc. Every organisation wants to get on the bandwagon (perhaps many more out of curiosity or FOMO than anything else).
More than facing challenges while implementing the latest digital technologies, I believe technology leaders should work in a consulting and advisory role with customers to understand their actual pain points as well as short, mid, and long-term goals. This will enable us to understand which technology or approach to use while suggesting the best way to move forward because, many a time, it has been noticed that companies (especially small and mid-sized ones) buy a fancy solution only to underutilize it, thereby resulting in huge losses. For example, some organisations might just have heard that blockchain is cool and would want to procure solutions without even having any need for them. This is where technology leaders can pitch in and try to reason with such customers. Another big challenge is that, as humans, it's in our nature to be averse to change. Hence, we see that tech behemoths, especially in the public sector and the BFSI segment, are extremely sceptical when someone suggests that they move their data to the cloud.
How can technology leaders overcome the challenges faced?
It takes a lot of due diligence and explaining to get people to accept change. Education and keeping oneself abreast of the latest technological advances in today's world will go a long way in resolving such issues. Constant upskilling is another way to face these challenges. However, the shelf life of any emerging technology is getting increasingly shorter. Organizations should plan not only a future roadmap but an evolutionary journey at least 10 years into the future if they really want to stay ahead of the competition. They should adapt, evolve, and be trend-setters rather than followers. Using the latest technology to do the same old work in the same old way is also a bad idea because it is unfair not only to your budget and the new technology you purchased, but also to the company's overall future.
Any best practices, industry trends, or advice you'd give to fellow technology leaders to help them succeed professionally?
On the technical front, maintaining one's desire to learn, staying ahead of the learning curve, and staying up to date on the latest technological advancements are some suggestions. However, from the leadership aspect, I have the following to say: "When you are called to lead, you are called to serve, and you must be willing to place the needs of others above your own." When you are called a leader, you must ensure that your people are inspired and motivated every day to make a difference. That's what I call leadership, and that's what real leaders do.
Leadership has precious little to do with authority, management acumen, or even being in charge. Leadership is all about inspiring people to believe that the impossible is possible and developing and building confidence in people to perform at levels they themselves might not be aware of.
Any other points that you would like to highlight?
This is for all the youngsters who are stepping into their IT careers and whom I see as the future leaders of tomorrow: dream big, learn bigger, be a pursuer of knowledge throughout your life, and most importantly, enjoy what you do and do what you enjoy. Success will automatically follow you. All the best.
Also read: Digital technologies can be a double-edged sword
Do Follow: CIO News LinkedIn Account | CIO News Facebook | CIO News Youtube | CIO News Twitter
About us:
CIO News, a proprietary of Mercadeo, produces award-winning content and resources for IT leaders across any industry through print articles and recorded video interviews on topics in the technology sector such as Digital Transformation, Artificial Intelligence (AI), Machine Learning (ML), Cloud, Robotics, Cyber-security, Data, Analytics, SOC, SASE, among other technology topics