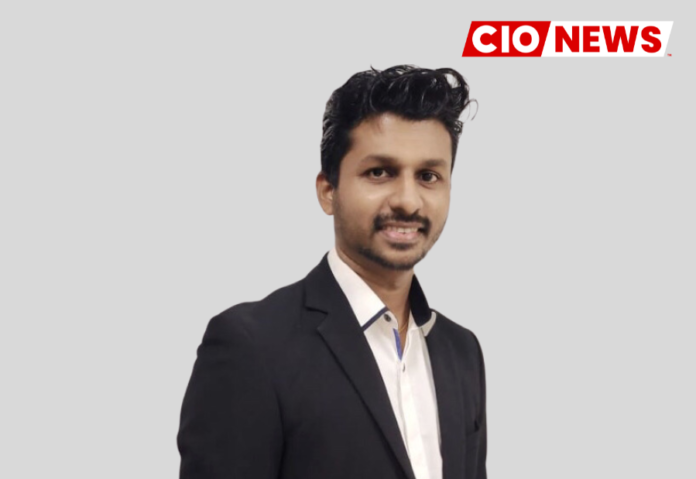 We are here to bridge the gap between business strategy and technology strategy
This is an exclusive interview conducted by the Editor Team of CIO News with Ts. Shankar Karthikason, Group Head of Cyber Security Strategy, Operation & Advisory at Averis Sdn Bhd
How did you plan your career path to be a successful technology leader? 
For me, Innovation is the key solution to solving problems as a leader in Tech Industries. This means explaining vast new technologies I am exposed to in an engaging way to key stakeholders and also sharing among industry peers for the betterment of the organization. I believe in the rule of change, improvement, and evolution in my journey to being a tech lead.
I work collaboratively with other leaders as it provides me with different professional strengths to work together, not only that, it has to strictly follow efficiency as a mandatory quality because mostly we work on multiple tasks at one time.
What challenges you faced in your career path, and how did you overcome them?
One of the notable ones I constantly face in my career is convincing stakeholders for the investment they should be making. As much, technologies are becoming more valued in the eyes of business but, there will always be understandable hesitations with board members as they do not want to take the risk of making a decision that negatively impacts the organization.
Predominantly focused on explaining technology requirements into business risk and its benefits, and importantly, paying attention to ROI. ROI not necessarily needs to be in the form of finance but also in the form of reducing tangible risks that are surrounding it.
What are the challenges faced by technology leaders today while implementing digital technologies?
Implementing digital technology changes carries forward in the overall organization's experiences. The success of the implementation not only relies on the right set of tools but the right expertise and guidance to obtain the best results.
Some of the key challenges many leaders find now are: firstly, culture in adapting to these changes. Governing-wide change across organizations can be one of the most prominent problems.
Secondly, planning and strategy of other key points may result in poor integration with other IT systems, which can harm productivity and cause a potential security risk. Siloed decision-making poses obstacles in almost every aspect of implementation.
How can IT leaders overcome the challenges faced?
Often times, challenges can be overwhelming, which in some factors are beyond our control. Yet, some steps to be taken to overcome them may lead the organization to a seamless transition.
The way to tackle the challenges is through good communication. It's essential to get each individual in the company accustomed to the tools, technology, and solutions.
It is also important to include all relevant stakeholders in the discussion early in the process and set clear objectives, goals, and timelines.
Any best practices/industry trends/advice you would like to suggest to fellow IT leaders for their successful professional journeys?
The point I would like to make to all fellow leaders is to keep your business goals in mind in every aspect of the plan being strategized and be agile about it.
We are here to bridge the gap between business strategy and technology strategy, and being said, it's our role to be sure that the investment made is in line with it.
Also read: Gender has no bearing on your abilities in tech industry
Do Follow: CIO News LinkedIn Account | CIO News Facebook | CIO News Youtube | CIO News Twitter
About us:
CIO News, a proprietary of Mercadeo, produces award-winning content and resources for IT leaders across any industry through print articles and recorded video interviews on topics in the technology sector such as Digital Transformation, Artificial Intelligence (AI), Machine Learning (ML), Cloud, Robotics, Cyber-security, Data, Analytics, SOC, SASE, among other technology topics