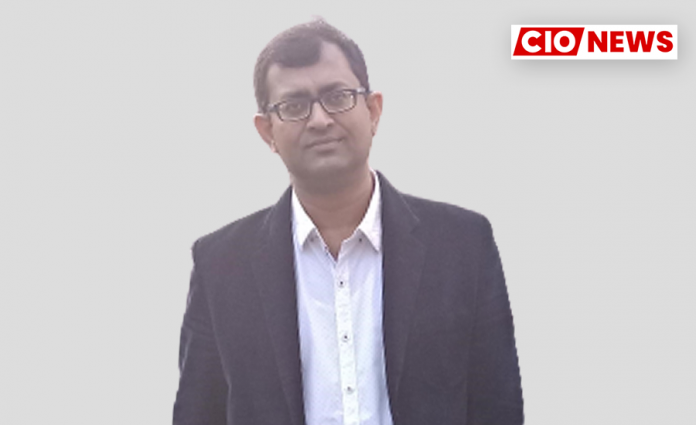 As an IT leader, we need to manage business people as well as technology-oriented people
When asked how he planned his career path to be a successful technology leader, Rajesh Dutta, Chief Information Officer (CIO) at Usha Martin Limited, in an exclusive interview with CIO News, said, "To be a successful IT leader, one should have in-depth technology knowledge and business knowledge." Since I worked for IT services and manufacturing companies mainly, the technology knowledge with business knowledge has helped me to grow. I planned to work initially with pure tech companies and switch to the industry at a later stage of my career. This has helped me to bring best practises to the people, technology, and process fronts.
When asked about challenges he faced in his career path and how he overcame them, he said, "There are a plethora of challenges which I had to overcome." It begins with adaptability to the type of industry in which you work and selecting the appropriate technology adoption by industry to enable the business. I believe change is the only constant. The CIO's role has evolved over time and has become a role of change agents who act as a bridge between business and technology.
When asked about challenges faced by IT leaders today while implementing digital technologies, he said there are three pillars for digital change:
People
Process
Technology
We, as IT leaders, have to manage all three pillars efficiently to bring value out of digital changes. As an IT leader, we need to manage business people as well as technology-oriented people. Merely tech implementation does not help. The business adoption rate has to be measured and made sure of maximum usage. Hence, change management has become essential and critical.
When asked how IT leaders can overcome the challenges faced, he said, "Embrace the change and become a catalyst to help businesses adopt the changes for the betterment of the organization."
When asked about best practices, industry trends, or advice he would like to suggest to fellow IT leaders for their successful professional journeys, he said, "Embrace change and adapting to different work environments would be the key to enhancing your professional career." Also, work-life balance is another aspect one should keep in mind for better career growth.
He highlighted that, last but not the least, good physical and mental health is absolutely necessary for enhancing the longevity of a successful career.
Also read: Women can not only work in technology but also rise to positions of power
Do Follow: CIO News LinkedIn Account | CIO News Facebook | CIO News Youtube | CIO News Twitter
About us:
CIO News, a proprietary of Mercadeo, produces award-winning content and resources for IT leaders across any industry through print articles and recorded video interviews on topics in the technology sector such as Digital Transformation, Artificial Intelligence (AI), Machine Learning (ML), Cloud, Robotics, Cyber-security, Data, Analytics, SOC, SASE, among other technology topics