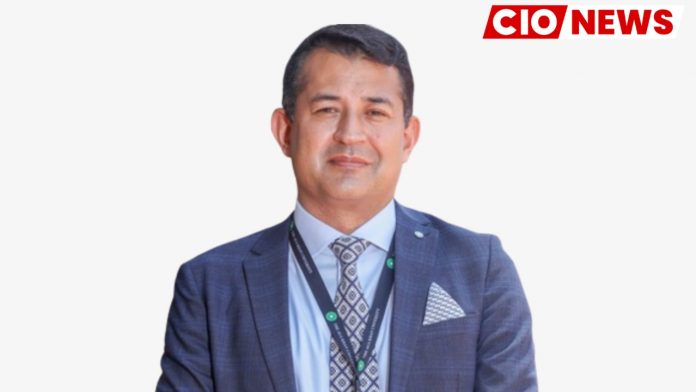 Speaking from the perspective of working in a developing country, the pace of technology is advancing very quickly, and it is challenging to find the capital and financing required to remain at the cutting edge
When asked how he planned his career path to be a successful CIO, Shaukat Ali Khan, Global Chief Information Officer (CIO) at Aga Khan University, in an exclusive interview with CIO News, said, "I did not plan an IT career." I have been lucky in that when opportunities have come up, I have had the support around me to be able to take advantage of them. My younger self would never have thought this is how my career would evolve! I only saw my first computer in the 1990's and started using it in the late '90's. There was a boom in information technology (IT); everyone was talking about it, and that is what eventually led me to pursue a degree in IT engineering. I also had great opportunities early in my career to work at top companies such as Siemens, Lockheed Martin, and Marriott, which is how I developed a vision to better understand the field and went abroad for further studies. This led to a job at the UN HQ in Copenhagen, Denmark, and then later to Novo Nordisk, one of the largest companies in Scandinavia.
I always had it in my heart, though, to return and serve in the mountain communities where I grew up. An opportunity has opened up at the University of Central Asia (UCA), which specialises in mountain societies and is also part of the Aga Khan Development Network (AKDN). The CIO role at UCA led me to the Aga Khan University (AKU). I'm fortunate to have had some strong opportunities early in my career and to keep growing.
When asked about challenges he faced in his career path and how he overcame them, he said, "I faced many challenges on my path, but our challenges are what make us stronger." I grew up in a remote community and was not even exposed to computers until later in my childhood. However, I worked hard and kept learning. I had to compete against digital natives who had grown up around technology their whole lives. I benefited from the support and guidance of others. I also received sponsorship to do my Master's abroad. We all face challenges and everyone's circumstances are different. The key is how we face our challenges and our commitment to improving our own lives and the lives of others. I have met some wonderful people on my journey who have inspired me to keep progressing.
When asked how his organisation geared up in terms of technology in the COVID times, he said, "The Aga Khan University (AKU) is a pioneering institution of higher education with over 17,000 faculty and staff that work to improve the quality of life in the developing world and beyond. The Aga Khan University operates teaching hospitals – Aga Khan University hospitals, schools of nursing and midwifery, medical colleges, institutes for educational development, a graduate school of media and communications, an institute for the study of Muslim civilisations, an East Africa Institute and an Institute for Human Development. AKU also runs an examination board and manages the French Medical Institute for Mothers and Children. More than 2 million patients per year are treated at seven AKU hospitals and more than 350 medical centres.
As an international university with campuses in five countries, COVID and its resultant travel restrictions proved extremely challenging. Information technology was critical in ensuring we could continue to operate. We had to ensure strong network infrastructure to handle many more video meetings held over platforms such as Zoom and Microsoft Teams, including for staff in the same city who were working from home. Due to government restrictions on in-person meetings, we enabled work from home via a secured VPN facility for the faculty and staff to connect to AKU services. Due to the increased infections in hospital staff, we established a COVID-19 management called "Sehat Check" for employees to monitor health status reporting, absence, and quarantine management. To ensure the data requirements by the health authorities, regulatory reporting was enabled to ensure real-time reporting of COVID-19 infections, mortalities, and recoveries to regulators. To enable the interaction and appreciation of the frontline workers, we started virtual leadership rounds via MS Teams and Zoom workstation-on-wheels video conferencing facility. Through technology, AKU facilitated 30+ COVINARS with 10,000 health specialists nationwide and provided videoconferencing functionalities for a series of COVID-19 awareness sessions for doctors, nurses, and paramedical staff. It enabled a 24 x 7 Tele-ICU service with a hotline number and video-conferencing facilities, enabling government hospitals to seek expert advice and monitor ICU patients. Multiple other tech initiatives ensured the continuity of patient care and student learning.
When asked about technology solutions and innovations he plans to implement in the post COVID era, he said, we are currently undertaking the largest digital transformation in AKU's history through the implementation of Meditech's Electronic Health Records (EHR) system. This digitization will allow us to improve our public health research efforts and better serve our patients.
We are also planning to expand our telehealth capabilities so that patients do not have to come to the physical hospital site unless it is necessary. This will reduce patient waiting times, commute costs, the risk of contracting infections, and more importantly, it will allow patients to be in a comfortable and familiar home environment while seeking quality medical advice from health professionals.
Technology keeps evolving, so we are continuing to explore advances in AI, ML, and genomics and how we can use these to better serve our patients. Finally, data security is very important, so we have an ongoing focus on cybersecurity.
Speaking about his likes for Aga Khan University (AKU), he said, "I am particularly attached to the four principles of AKU: IQRA-Impact, Quality, Relevance, and Access." These have come from our Chancellor, His Highness the Aga Khan, through our Board of Trustees. I will continue to look at and be energised by how technology can contribute to all these pillars of the university. I am inspired by the vision of the Chancellor, where "improving the quality of life" is the purpose of building institutions in these countries and regions. AKU is known for its quality of healthcare and education, and I would like AKU to be known as a digital leader as well.
When asked about challenges faced by CIOs today in a similar industry while implementing digital technologies, he said, speaking from the perspective of working in a developing country, the pace of technology is advancing very quickly, and it is challenging to find the capital and financing required to remain at the cutting edge. We are very grateful to donors who are willing to invest in, partner with, and support our mission.
Our next biggest constraint is human resources. We do not have an adequate number of trained professionals in our field. The best individuals get picked up very quickly by competitors, and many seek better opportunities abroad. The resources we train, the skills we build, are always at risk of leaving, and the talent pipeline of new graduates is still too low given the rapid pace of technological development and the general demand for skills in information technology regionally and globally. However, from another perspective, we are also happy that the education and best practices our colleagues learn here are transplanted into other institutions.
When asked how CIOs can overcome the challenges they face, he said that as a CIO, you must always keep learning. The field is advancing quickly, and you cannot afford for your knowledge to become obsolete. Also, do not be afraid to ask for help. We are a non-profit university with a mission, and we need all the help we can get to achieve it. This is both in terms of human talent, with professionals able to volunteer their time to assist us on projects, and financially, where we are grateful to many donors who identify with our vision and are keen to help us with the resources to achieve it. I'm also grateful to many government partners who are keen to ensure our success but also to share with us and learn from us.
Also, at the heart of everything in healthcare and education are people. That does not change for information technology. We are only as good as the individuals on our team; therefore, it is critical that we take care of our employees, provide opportunities for growth, and foster a strong culture in which everyone can thrive and feel empowered to contribute creatively to problem solving.
Finally, it is important to focus on partnerships with other CIOs and tech leaders. I regularly interact with CIOs and other tech leaders from other world-famous universities and institutions, learn from their challenges, and absorb best practices so that we can implement those practices in the regions where we are operating.
When asked about best practices, industry trends, or advice he would like to suggest to fellow CIOs for their successful professional journeys, he said, "There is a lack of professional capability, in my view, in cybersecurity, AI, machine learning, genomics, and advanced data analysis, so it is important to build skills and knowledge in these areas."
My other advice would be to build forums. There are multiple avenues for partnership and cooperation, and organisations are stronger when they can work together. I initiated the first "Digital Transformation in Central Asia" conference in 2019, which brought together the country's leaders, CIOs, and government ministers. I'm confident the discussions that took place and continue to take place will help propel these countries forward. It's important to not only look at what you can do within your own organisation but also explore how to extend support and build capacity across organisations so that we can do and achieve more together.
He highlighted, I grew up in Gilgit, Gilgit Baltistan Province, a remote mountain small city in Pakistan and was not even exposed to a computer during my early childhood. Today, I'm responsible for information technology at a multi-campus international university and a chain of hospitals. I dared to dream of greater possibilities, and I was not afraid to step outside of my comfort zone. You cannot achieve something if you cannot envision it, so dare to have a bold vision. In our field, those visions can impact millions, even billions, of lives.
Also read: CIO News interviews Shri Wangki Lowang, Minister (IT) of Arunachal Pradesh
Do Follow: CIO News LinkedIn Account | CIO News Facebook | CIO News Youtube | CIO News Twitter
About us:
CIO News, a proprietary of Mercadeo, produces award-winning content and resources for IT leaders across any industry through print articles and recorded video interviews on topics in the technology sector such as Digital Transformation, Artificial Intelligence (AI), Machine Learning (ML), Cloud, Robotics, Cyber-security, Data, Analytics, SOC, SASE, among other technology topics