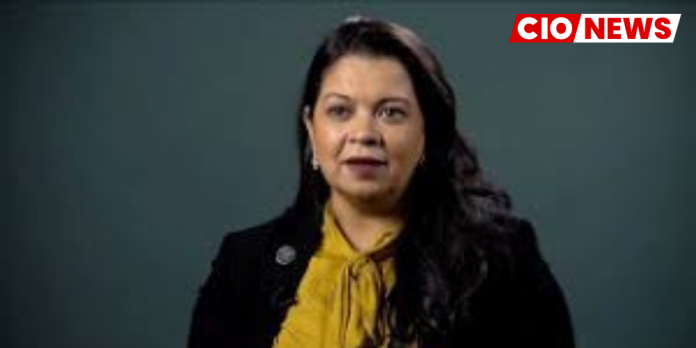 Technology and engineering fields were perceived as more male-driven in the past. While this seems to be more balanced in recent years, more still needs to be done to address gender diversity in such disciplines
When asked her to share a little bit about what she does and what a typical day for her is like, Iman Megahed, AVP for Digital Transformation, Chief Strategy and Knowledge Officer at The American University in Cairo (AUC), in an exclusive interview with CIO News, said, "I am responsible for laying the university's digital transformation strategy, its execution and tracking." This includes information security; business intelligence/analytics and data governance; university infrastructure; university technology solutions and systems; academic computing support services; and operational excellence functions.
A typical day for me would be an exhilarating blend of digital transformation strategy discussions and plans while ensuring that our IT operations are running smoothly, both of which pose a tremendous challenge. AUC is currently transforming its digital landscape on many fronts, from network infrastructure and "all in" cloud strategies to migrating and upgrading our ERP systems as well as enriching our data and analytics platforms. All of this requires a lot of planning and hard work with the competent teams managing these areas and projects.
On the operational side, given that technology has become a fundamental way of life, daily challenges with technology popup and take precedence to ensure that we maintain a suitable learning, teaching, and working environment for all our stakeholders.
When asked if she always knew that working in technology was what she wanted to do, she said, oddly enough, no! I wanted to be a medical doctor, or so I thought. It wasn't until I actually started learning about technology and its impact that I realised it was my passion. Since then, it has been a common ingredient in everything I do.
When asked if she has ever felt that gender has affected the way that she has been perceived or treated in the technology industry and how she handled the situation, she said, "Being in the technology industry for many years, I have witnessed its change from a male-dominant industry to one where women are playing a fundamental role at many levels." In my first appointment, I was the only technical female in the team, which was rather awkward at times. Now we have a much more gender-balanced team where women are impactful at all levels, especially in driving technology decisions alongside their male colleagues.
When asked about the best part of being a woman in the tech industry, she said that diversity in general is a welcome attribute in any workforce since it brings in different perspectives and ideas that would be missing otherwise. Gender diversity is even more powerful as it brings the power and understanding women have to how we deploy technology to address problems and harness opportunities.
When asked if she notices a lack of women in technology and, if so, why she thinks that's the case, she said that technology and engineering fields were perceived as more male-driven in the past. While this seems to be more balanced in recent years, more still needs to be done to address gender diversity in such disciplines. To put the situation in context, this fall's (2021) AUC's undergraduate enrolment was 58% female, but only 42% majored in a STEM-related field. Furthermore, our faculty body is around 51% female, but around 31% in the School of Sciences and Engineering. If we take a look at our digital teams supporting AUC, we will find that females comprise 32% of the workforce, with 46% in management and administration positions.
The gap is closing and will continue to do so as we empower women from the onset to approach and explore these fields. We also need to challenge any perceptions about the competence of women in technology fields by looking at the many women in leadership roles in major technology companies, all of whom are role models for how women can accomplish anything. So, in essence, we should be the change we want to see in the world and guide others to follow through.
When asked about her advice for women considering a career in the tech industry and what she wishes she had known, she said, "Treading technology careers tends to seem like an insurmountable challenge." This is a fallacy. Ultimately, it is all about having a vision, dedication, integrity, collaboration, and a desire to continue to learn and change the world using technology. Actually, women have skills that render them more capable in certain aspects of leadership. They just need to believe in themselves and their competencies and passionately pursue their vision. They will be amazed at how many men and women will be there to support them and drive them to success.
Also read: CIO News interviews Shri Wangki Lowang, Minister (IT) of Arunachal Pradesh
Do Follow: CIO News LinkedIn Account | CIO News Facebook | CIO News Youtube | CIO News Twitter
About us:
CIO News, a proprietary of Mercadeo, produces award-winning content and resources for IT leaders across any industry through print articles and recorded video interviews on topics in the technology sector such as Digital Transformation, Artificial Intelligence (AI), Machine Learning (ML), Cloud, Robotics, Cyber-security, Data, Analytics, SOC, SASE, among other technology topics