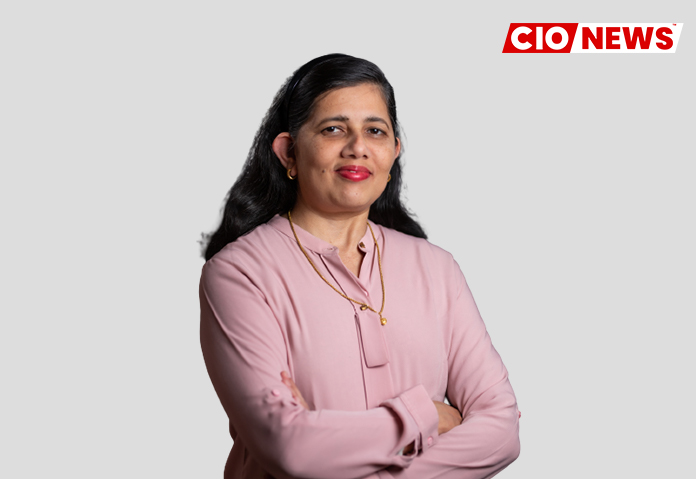 By the time one gets into design and implementation, there are already changes on the technology front as well as the business front
This is an exclusive interview conducted by the Editor Team of CIO News with Shobhana Lele, CIO at The Bombay Dyeing and Manufacturing Company Limited
How did you plan your career path to be a successful technology leader?
Well, it was not something I had "planned". But I followed a few principles: one, to give my best; and two, to keep learning and be a student all my life. I think these traits helped me further my career every step of the way.
What challenges have you faced in your career path and how did you overcome them?
I think the biggest challenge we face as technology leaders is finding the right technology fit for our organizations. The other challenge is the misinformation that is prevalent on the internet and in social media. To overcome this, go by the principle "One size does not fit all". Evaluate, research, review, and perform POCs before finding the right technology for the organization. Provide "tech-bites" to users as awareness initiatives so that users prefer to rely on you rather than the internet.
What are the challenges faced by IT leaders today while implementing digital technologies?
One is that there are too many options—how to identify, shortlist, and then finally select the best one. The other is changing technology. With things changing so rapidly, implementation becomes a challenge. By the time you get into design and implementation, there are already changes on the technology front as well as the business front.
How can IT leaders overcome the challenges faced?
One must always consult industry experts and peer networks. While selecting solutions, take a long-term approach, explicitly ensuring a good partner ecosystem. From a business user standpoint, always communicate objectives and focus on aligning the process. Keep on making course corrections. Finally, take formal and informal feedback.
Any best practices, industry trends, or advice you would like to suggest to fellow IT leaders for their successful professional journeys?
Technology is an ever-evolving space. Hence, it is imperative to ask for and take recommendations and advice from peer networks.
Upskilling is crucial; this can be done by reading articles, attending webinars, etc. Moreover, one must undergo formal training in technology regularly. Being in touch with students and young professionals or academicians also enhances one's views and expands boundaries.
Finally, never undermine security, even if it means higher costs or extended deadlines.
Any other points that you would like to highlight?
As senior professionals, I think there are two things that we should be examining: (a) "technology overload" and (b) "green and sustainable environment". We must be mindful and take action to prevent the adverse impacts of technology on humans and the environment.
Also read: Maximizing business value through data-driven decisions
Do Follow: CIO News LinkedIn Account | CIO News Facebook | CIO News Youtube | CIO News Twitter
About us:
CIO News, a proprietary of Mercadeo, produces award-winning content and resources for IT leaders across any industry through print articles and recorded video interviews on topics in the technology sector such as Digital Transformation, Artificial Intelligence (AI), Machine Learning (ML), Cloud, Robotics, Cyber-security, Data, Analytics, SOC, SASE, among other technology topics