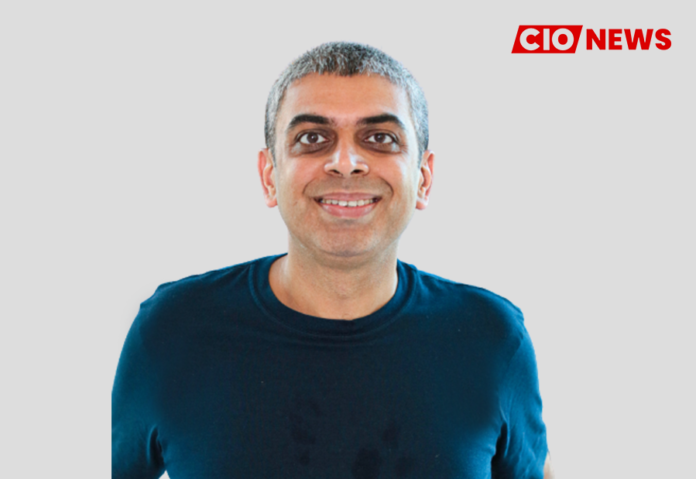 Technology leaders need to learn to participate in making the change happen and lead from the front
This is an exclusive interview conducted by the Editor Team of CIO News with Abhishek Dwivedi, Vice President of Technology at Vista
How did you plan your career path to be a successful technology leader?
I have worked to cultivate a "V"-shaped profile with a deep understanding of building platforms as products. Over the past two decades, I have also focused on developing my skills in leading and building strong product engineering teams in India that are capable of delivering top-notch products to global markets.
What challenges you faced in your career path and how did you overcome them?
The constantly evolving landscape of technology and frameworks presents a significant challenge when it comes to making decisions on how to engineer a product. To ensure success, it's crucial to maintain a focus on the problem at hand and use first principles and systems thinking to develop technology that effectively addresses it.
What are the challenges faced by tech leaders today while implementing digital technologies?
It is easy to build the technology; the difficult part is getting adoption from multiple stakeholders and their divisions. The process of change is a complex problem that risks outdating the technology before it is live.
How can tech leaders overcome the challenges faced?
Technology leaders need to learn to participate in making the change happen and lead from the front. The whole approach will be iterative and adaptive. We also need to ensure that our customer experience does not get impacted by the change we pursue because digital transformations always run the risk of changing customer behavior, and we need to prepare for that well with more training and learning investments as part of the change.
Any best practices, industry trends, or advice you would like to suggest to fellow technology leaders for their successful professional journeys?
Following points need to be given very high priority as we make future technology decisions.
Cybersecurity: With the growing use of digital technologies, organisations are becoming increasingly vulnerable to cyberattacks. Appropriate security measures have to be in place to protect their systems and data.
Data privacy and governance: Organizations are collecting and storing massive amounts of data, which raises privacy and governance concerns. Technology leaders must ensure that they have appropriate data protection and management policies in place.
Workforce skills: We need to educate the workforce to embrace newer challenges and sensitise them towards sustainable coding, governance, and security practises to ensure that we serve our customers in the most efficient and secure manner possible.
Any other points that you would like to highlight?
Plan your goals in professional, family, and personal buckets so that you can work at three levels. You as a person and one that is part of two teams, The Family and Company!
Also read: The goal of digital transformation is to use digital technology, people, and processes to reinvent company operations
Do Follow: CIO News LinkedIn Account | CIO News Facebook | CIO News Youtube | CIO News Twitter
About us:
CIO News, a proprietary of Mercadeo, produces award-winning content and resources for IT leaders across any industry through print articles and recorded video interviews on topics in the technology sector such as Digital Transformation, Artificial Intelligence (AI), Machine Learning (ML), Cloud, Robotics, Cyber-security, Data, Analytics, SOC, SASE, among other technology topics