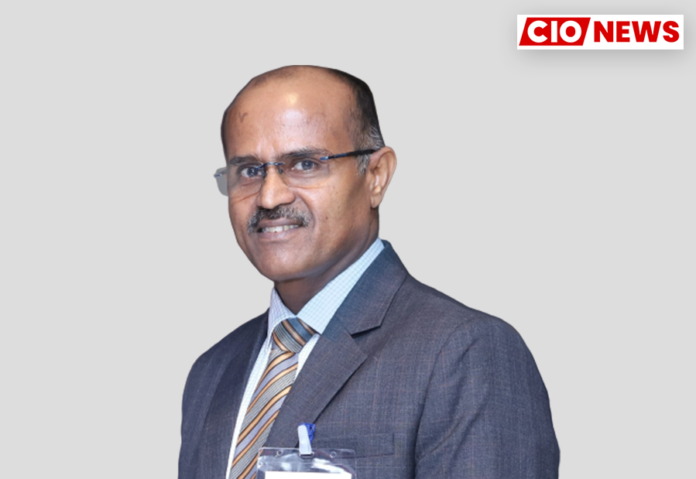 Technology leader must stay current on emerging tools and technologies and also understand when, how, and what to use for the organization
This is an exclusive interview conducted by the Editor Team of CIO News with Kannan Subbiah, Chief Technology Officer (CTO) at MF Utilities India Pvt Ltd
How did you plan your career path to be a successful technology leader?
I started my career in IT at a time when a career in IT was available only to engineering graduates. While I had a passion for electronics and technology, I ended up pursuing commerce and became a Chartered Accountant. With some struggle, I could manage to get into an IT career.
I had also tried my entrepreneurial skills early on by starting a venture in the mid-1990s, but that was a bit ahead of time and could not sustain it. However, the learning and experience that I got is something no other institution could have.
Being a self and continuous learner, I always look for opportunities outside of the routine. One such opportunity was being part of the Process & Quality Group, wherein I could learn and master the art of defining and implementing the processes and practises for the software delivery organization. The domain skills, continuous learning, solution architecture skills, and the entrepreneurial/start-up mindset have helped me to fast track progress in my career path.
What challenges did you face in your career path and how did you overcome them?
Lack of technical graduation: This has been a challenge for me right from the start. When the recruiters look at the profile, if there is no technical education credential, they simply tend to ignore it. I had to look for an opportunity that required more functional skills than technical skills and then, after getting in, demonstrate the capabilities on the tech side to break into the tech side of the career.
Other challenges included skill gaps, soft skills, leadership/managerial skills, and so on, but these can be overcome if one has a goal and a passion for the work.
What are the challenges faced by technology leaders today while implementing digital technologies?
Legacy Systems: As systems evolve over time, so does their complexity. Maintaining such systems or components will always be a challenge. While people will be on the move, there shall be an inventory of all the systems and components, along with actively maintained documentation, which many organisations don't adhere to. Maintainability should be considered as a key consideration while designing and building systems.
Process & Systems: Technology leaders must demonstrate consistent delivery of high-quality services, which necessitates the implementation of appropriate systems and processes. Simultaneously, such systems and processes must not be a barrier to adapting to a changing business and technology ecosystem.
Ever evolving data protection requirements: Like GDPR, many countries are coming up with regulations for data privacy and cyber security requirements. Coping with such demands is necessary, but it is difficult because it is complex, dynamic, and ever-changing. To add to that, establishing a return on investment for security solutions is very challenging.
Budget: Budgeting has always been a challenge for technology leaders because certain expenditures are difficult to establish a return on investment (RoI). This area requires the technology leader to possess related business skills as well, so that the possible business benefits can be quantified to justify the spending.
How can technology leaders overcome the challenges they face?
Put in place a strategy and roadmap that aligns with the organization's vision and goals. Have business buy-in for it and review it on a regular basis to ensure that it remains aligned with changing business dynamics.
Embrace Change: Change is happening everywhere and the technology leader shall be open to accepting changes and dealing with such changes as per the organization's change management process.
Have a "Security First" approach so that the teams are security aware and the systems, tools, and technologies being put in place are designed to offer the expected level of protection and security.
Make use of Enterprise Architecture practises to ensure that the system or solution is designed and architected in a way that reduces complexity and technical debt while delivering the expected business value.
Any best practices, industry trends, or advice you'd give to fellow technology leaders to help them succeed professionally?
Align with the organisational goals: While there are too many ways an IT solution can be architected or designed, the technology leader should be able to design and architect the solution that is aligned with the organisational goals.
Keep a watch on technical debt: As we all know, change is a constant and is essential for business success. At the same time, change contributes to complexity in the IT ecosystem and thus may lead to an increase in technical debt. As a technology leader, it is important to design and implement solutions for business problems without adding to the technical debt.
Have a mentor (either within or outside the organization) to lean on so that the ideas can be run through the mentor. Besides that, the mentor can act as an experienced, objective, and reassuring outlet for the day-to-day pressures.
Practice the art of connecting the dots: While the technology leader must stay current on emerging tools and technologies, he or she must also understand when, how, and what to use for the organization. Enterprise Architecture practises will aid in this.
Any other points which you would like to highlight?
Ensure that you have a high-performance team and learn to manage the remote or hybrid workforce to collaborate and deliver the desired outcome.
Besides the tech skills, the technology leaders shall have good command on the business domain. In addition, the leaders shall be problem solvers and shall offer appropriate guidance and knowledge sharing to the teams.
Also read: Leadership is an essential skill for any technology leader
Do Follow: CIO News LinkedIn Account | CIO News Facebook | CIO News Youtube | CIO News Twitter
About us:
CIO News, a proprietary of Mercadeo, produces award-winning content and resources for IT leaders across any industry through print articles and recorded video interviews on topics in the technology sector such as Digital Transformation, Artificial Intelligence (AI), Machine Learning (ML), Cloud, Robotics, Cyber-security, Data, Analytics, SOC, SASE, among other technology topics