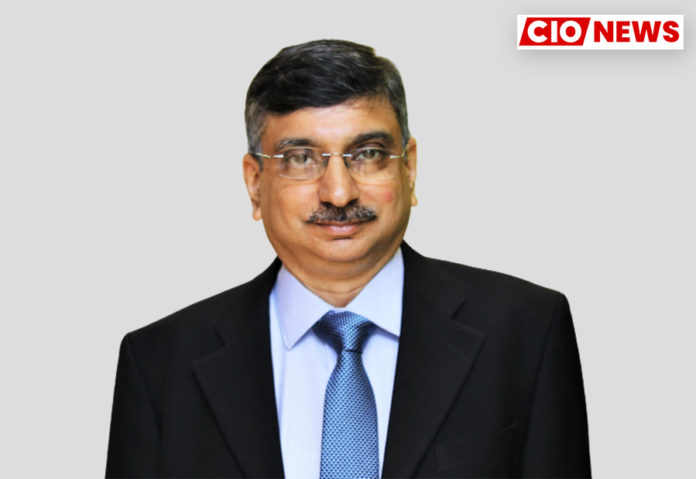 Keep yourself close to technology, but do not forget that your success is dependent on how you grasp business issues and provide solutions to these issues
When asked how he planned his career path to be a successful technology leader, Vinayak Muzumdar, Partner (Chief Information Officer and Chief Confidentiality Officer) at Deloitte, in an exclusive interview with CIO News, said, "In my career path, I have always accepted opportunities that help me in my overall professional development and offer exposure to understand various perspectives." My current role as a technology leader is more accidental than a result of meticulous planning. However, throughout my career, I have ensured that I keep close to technology as well as business. Besides technology, I worked in strategic planning, business development, and resource management.
When asked about the challenges he faced in his career path and how he overcame them, he said, "I started my career as a consultant." I provided consulting in automation, organisation restructuring, process reengineering, production planning and scheduling to some of the leading Indian business groups and multinationals in the early nineties. My consulting job helped me to interact with luminaries in a variety of industries at a very young age. Although my work was appreciated by our clients, I craved the real challenge that begins once these systems or processes are implemented. I felt the need to go beyond advisory work. Hence, I decided to take a plunge and join the industry. It was almost a 180-degree turn for me. However, I was fortunate to have senior colleagues who had faith in me and mentored me in my career.
When asked about challenges faced by technology leaders today while implementing digital technologies, he said, "We are living in an accelerated world where everything around us is changing rapidly." When I started my career, digital technology was limited to the business world and leading educational institutes. Now technology touches every facet of our lives. There is a blurring of the boundary between work and personal life. This needs to be managed scrupulously by giving attention to data protection, cyber security, etc. Technology leaders need to inculcate digital minds within the organization. Digitization is not automation. It is a different way of doing things. Hence, there is an emphasis on change management too. To avoid big failures, faster decision-making and quicker measurable feedback are very important as things around us are changing at an exponential rate.
When asked how technology leaders can overcome the challenges faced, he said some of the key points to be remembered in digital initiatives are:
Start with a proof of concept, involve only relevant stakeholders, and be ready for course correction. Agile methodology is an appropriate tool to support it.
Decide on how much security you need to plan? It is always a balancing act between security and convenience. Hence, the kind of data you are trying to protect is very important.
Assess your organisation's appetite for change. If it is low, then plan incremental changes. The organisation that has gone through a few successful digital transformations can easily adapt to radical changes.
Any digital change should be intuitive with a shallow learning curve. Today, no one has time to learn a complex system.
Most importantly, take up digital projects with tangible business benefits. Business strategy or problems should drive digital initiatives, and not the other way around.
When asked about best practices, industry trends, or advice he would like to suggest to fellow technology leaders for their successful professional journeys, he said:
Keep yourself close to technology, but do not forget that your success is dependent on how you grasp business issues and provide solutions to these issues.
Networking is very important. Do not miss any opportunity to network with your co-workers and technology leaders from other organizations. In addition to technology forums, do attend industry seminars/forums related to your organization's main business.
Be bold and innovative. Encourage experimentation within your team. However, that doesn't mean you should be reckless. All your experiments should have a business objective and a measurable feedback matrix. It is better to fail early than late.
In the end, do not forget that you are the leader, and you need to take care of the talent that looks up to you. Be their mentor and guide. Invest in their continuous learning. Encourage collaboration. Help them manage their work-life balance. Be sensitive to their well-being. Be inclusive. Only a highly motivated team can produce consistent results that ultimately make you a great leader.
He highlighted how complex the problem may be, but as a technology leader you are expected to provide a simple solution.
Also read: Monitoring industry trends and the evolving tech landscape is a must to build enterprise architecture for the future
Do Follow: CIO News LinkedIn Account | CIO News Facebook | CIO News Youtube | CIO News Twitter
About us:
CIO News, a proprietary of Mercadeo, produces award-winning content and resources for IT leaders across any industry through print articles and recorded video interviews on topics in the technology sector such as Digital Transformation, Artificial Intelligence (AI), Machine Learning (ML), Cloud, Robotics, Cyber-security, Data, Analytics, SOC, SASE, among other technology topics