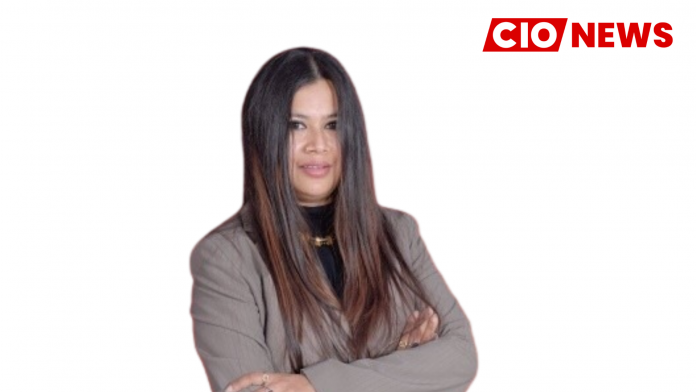 As a value appropriator, it is imperative to strike the balance between customer delight and business security by identifying the technology risks proactively in collaboration with Business, IT, Operations, and Compliance followed by addressing them effectively in-time
This is an exclusive interview conducted by Santosh Vaswani, Content Writer & Editor at CIO News with Dr. Lopa Mudraa Basuu, VP ISM CyberSecurity & Technology Controls (APAC & EMEA), working in one of the largest multi-national banks of the world on her Professional Journey
When asked how she planned her career path to be a successful Cyber-security Leader, Dr. Lopa Mudraa Basuu, VP ISM CyberSecurity & Technology Controls (APAC & EMEA), working in one of the largest multi-national banks of the world, in an exclusive interview with CIO News, said, "Any journey would be worth remembering & retelling only when it has been undertaken in rough waters and has various ups and downs". I started as a network professional in an IT function which was very unusual in those days. Initially, it took some time to break the ice and establish the trust that a woman is equally good and can have a command over technology. When IT Security started emerging as an independent discipline, I made the move from IT to IT Security at Infosys. I was very clear about what I wanted to achieve and accordingly I planned my career.
It was a step-by-step journey from security professional to security architect to Cyber-security leader. At every stage, I tried my best to learn not only the new technologies but also understand what leadership and interpersonal skills mean at every level for this vibrant industry.
My forays as a successful Global Leader across industries ranging from banking to insurance to ITES to automotive & manufacturing including Fortune 100 organizations such as Nissan Motor Corp, JPMorgan Chase, MetLife, Infosys, Ocwen, etc. was due to my self-learning capability, high learning curve, collaboration, and networking.
When asked about challenges she faced in her career path and how she overcame them, she said, as a security and risk professional, I face several challenges in a day. "As a value appropriator, it is imperative to strike the balance between customer delight and business security by identifying the technology risks proactively in collaboration with Business, IT, Operations, and Compliance followed by addressing them effectively in-time. Some practices which I stand by are: Flag the issue in time and understand what it is. One must also look at it from a business lens and have clarity of management expectations. Having a strategy and plan is fundamental, so is your confidence, decision capability, and directive competency. However, it is always wise to be open to various viewpoints. How you communicate your game plan is also of importance. Be transparent and as direct as possible, keeping your stakeholders informed. Be attentive to the time frame and avoid surprises. In the end, get it done and own your action irrespective of the result".
When asked about challenges faced by other technology leaders today in a similar industry while implementing digital technologies, she said, the major challenges faced today are striking the right balance between Security and End User Delight, increasing Compliance needs and Business demands, extended corporate perimeter to endpoint due to Work from Anywhere & BYOD, continuously evolving emerging technologies, sophisticated cyber-attacks and comprehensive Attack surface monitoring.
When asked how technology leaders can overcome the challenges faced, she said, "Today Technology leaders are expected to be an Innovation catalyst within the organization. Taking a risk-based decision approach by looking through a business lens will help mitigate the challenges."
When asked about best practices/industry trends/advice she would like to suggest to fellow technology leaders for their successful professional journey, she said:
Understand the business and choose only what suits instead of blindly following the bandwagon
Avoid technical jargons and use the business language
Remember that we are there because of Business and hence we have to ensure that required support is to be extended to drive and achieve the business goals successfully
She highlighted, "Adoption of cloud is for increasing the effectiveness and efficiency rather than being a cost-cutting exercise." Cloud is a continual journey and hence has a proper strategy and roadmap that includes security and privacy by design before moving to it.
Also read: CIO News interviews Shri Wangki Lowang, Minister (IT) of Arunachal Pradesh
Do Follow: CIO News LinkedIn Account | CIO News Facebook | CIO News Youtube | CIO News Twitter
About us:
CIO News, a proprietary of Mercadeo, produces award-winning content and resources for IT leaders across any industry through print articles and recorded video interviews on topics in the technology sector such as Digital Transformation, Artificial Intelligence (AI), Machine Learning (ML), Cloud, Robotics, Cyber-security, Data, Analytics, SOC, SASE, among other technology topics