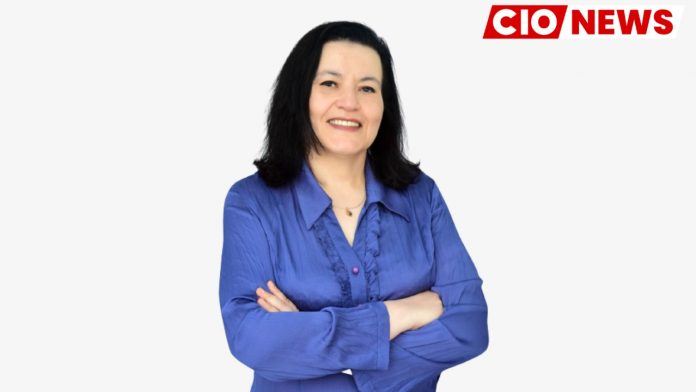 The fact that technology facilitated businesses to survive during the COVID crisis has increased appetite for digitalization and automation
While introducing herself, Manal Allam, IT Head & Business Partner – Middle East at Merck Group, in an exclusive interview with CIO News, said, "I work as a Business Partner & IT Head for the Merck Serono-Middle East region." I am married and have two children.
My job as an IT Senior Leader is to enable the business to achieve its strategic objectives via leveraging technology. In this capacity, I partner with senior business stakeholders to create business digitalization and IT strategies, prioritise the pipeline, lead the delivery of initiatives, support change management, and ensure adequate services.
I have more than 20 years of experience in the field. I worked in Pharma (Commercial & Manufacturing), FMCG, and Retail business verticals and managed the Middle East, Africa, India, and South Asia regions. I also held several global job extension roles to lead projects in Europe, Russia, and Asia Pacific and Australia.
I delivered a variety of solutions related to commercial, finance, manufacturing, supply chain, CRM, e-commerce, customer engagement, BI, HR, self-services, and cloud hosting.
I was recently awarded as a Pioneer CIO by IDC. I spend time contributing to the information technology community in our region by delivering key note speeches and by mentoring others.
I hold a B.Sc. in Electrical Engineering, a M.Sc. in Computer Science, and an MBA, as well as diplomas in Project Management, Business Analysis, ITIL, Agile, Six Sigma, and Psychological Counselling.
When asked how he planned his career path to be a successful technology leader, she said, "The story begins a few decades ago." My grandparents were farmers. Most of them had basic education, and their careers evolved around living from one harvest to the next. The only exception was my oldest uncle, who continued his higher education, and he was a teacher. When my grandfather died, my uncle adopted my father because he saw in him the potential to continue his higher education. He sponsored him emotionally and financially until he graduated from the Faculty of Engineering at a prominent university in Egypt.
This was the start of a snowball that continued for generations – because this is exactly how my father raised us, and it is the same way I am raising my children. My father taught me to dream, to work hard to achieve my dreams, to have confidence in myself, and he never discriminated between his children based on gender or any other parameter.
My father helped me to discover my passion for engineering by allowing me to investigate different opportunities. He supported me in my choice, even though engineering was not a common field of study for girls.
In the Faculty of Engineering, we studied several disciplines, but the ones that most fascinated me were computers, electronics, and communication, and this is what shaped my career afterwards.
But really, the whole thing started with the selfless act of kindness by my uncle when he saw a sparkle in a young kid's eyes that succeeded in adding 1+1.
When asked about challenges she faced in her career path and how she overcame them, she said, "We live in a region and era that still has some work to be done in terms of gender equality." Life is gendered where there are pre-defined roles for each gender.
But I was not raised like this. I was different from the norm. There was a lot of scrutiny throughout my career. I was criticized for studying in a masculine collage and for working in corporates which are perceived as men's world.
And when I got married and had kids, I was criticised for being careless about my home and my kids. And this really hurt so much, because every working mother always has guilt and an emotional vacuum when leaving her kids to go to work. And I already had the usual challenge of balancing the priorities of being a mother with obligations at work.
And when I started seeing success in my career and in my way of raising my children, criticism changed to scepticism. For example, "Oh she is only lucky, or her manager must like her, or her kids are successful because of their grandparents and not their mother." It seems like, no matter what I do or where I go, I will always have the woman stain.
My reaction to all of this was that I put myself in fight club mode. My mental framework was like, HOW CAN THEY SAY THIS ABOUT ME!!! I HAVE THE EYE OF THE TIGER AND I WILL PROVE THEM WRONG!!! I WILL PROVE I AM THE MOST SUCCESSFUL PERSON AND MY KIDS WILL BE PERFECT!!!
I ended up putting a lot of pressure on myself and my family. After some time, I realised that I didn't need to waste energy proving anything to anyone. If people have certain ideas or perceptions about me, so be it. What matters most, really, is that I do what makes me happy and content, and that I encourage my kids to do the same.
I changed my mental framework to be around creating achievements that add value to the world, creating beautiful memories with my family, making my job and career make me a better mother and being a mother makes me a better leader.
My career and family life improved exponentially after I achieved this calm and contented mental status.
People may expect the answer to this question to be more technical, but I honestly believe that the biggest challenge anyone can face is the inner. It is the perceived limitations, barriers, and ideologies that incorrectly colour how we see the world.
When asked about the catalysts that helped her advance in her career, she said, "I was privileged to be a Karate Kid!" I had many people who came into my life within different roles who believed in me, were patient to support me while I learnt, and were ready to invest time to mentor me. They were my Miagis!
I already talked about my father. My husband and my extended family were also great supporters.
I also had an amazing boss at the beginning of my career who taught me most of what I know about the IT craft. He taught me a lot about dealing with customers, prioritising activities, and explaining complex technical concepts to non-IT stakeholders, strategic handling of various topics, asking the five whys, among many other things. I really owe a lot to him because I know I was not an easy mentee.
This is why I always advise others at the start of their careers to seek mentorship because it is a great tool for identifying career goals, self-awareness of personal strengths and weaknesses, and empowerment to personal growth.
I try as much as possible to provide mentorship and coaching. I'm just trying to pay back part of what was paid forward to me.
When asked about mistakes or things she regret making during your professional journey, she said, "When I became successful in my life, I started to feel lonely because my priorities and interests are different than others." I started to cast myself away from people in my social circle.
And not only that, but I started to have a very bad idea, which is that I am better than others. I started to see other women who didn't have a career like mine that they were weak and non-fighters, and therefore, I didn't need them. I created my own stigma, similar to the women's stigma that I suffered from.
This ideology completely broke when I had a big problem in my life that brought me to my knees, and the only person who had my back and supported me during the difficult time was a stay-at-home mother I met on one of the parents' days at my kids' school. I owe a lot to her, and I am honoured to say that she is now my best friend.
I have learned that we cannot rank humans; each one of us has a different journey and a wealth of experiences. The assumption that because I am a working parent, there is nothing I can talk about with others is incorrect. There is a lot in common between humans; we only need to try to find it.
When asked how she sees the future of technology, she said that technological advances now seem ripped straight from the pages of science-fiction. Robotics, AI, Metaverse, and Virtual Reality, among others, are technologies that are fundamentally changing the world.
In the short term, the COVID crisis accelerated existing trends like industrial automation, contactless payments, and distance learning. In other cases, like virtual reality, 3D printing, or telehealth, the crisis may change the course of the industry, enabling companies to demonstrate value that consumers have been unable or unwilling to see.
In the long term, technology will continue to interweave with the fabric of our society and even our biology. There is no doubt it will enable human beings to evolve into a more advanced species.
When asked about challenges faced by technology leaders today in a similar industry to yours while implementing digital technologies, she said that the fact that technology facilitated businesses to survive during the COVID crisis has increased appetite for digitalization and automation. We are witnessing a tsunami of digital projects. CIOs must manage the challenges of project portfolio optimization, value engineering, cyber security, data privacy, customer journey optimization design, and data governance. Change management is another major challenge because digitalization is not only about having the tools, but also the adoption and the realization of the planned benefits.
However, I think that the mother of all challenges is partnering with my business stakeholders to support them in a world where technology prevails, yet it is not their primary experience.
Also read: CIO News interviews Shri Wangki Lowang, Minister (IT) of Arunachal Pradesh
Do Follow: CIO News LinkedIn Account | CIO News Facebook | CIO News Youtube | CIO News Twitter
About us:
CIO News, a proprietary of Mercadeo, produces award-winning content and resources for IT leaders across any industry through print articles and recorded video interviews on topics in the technology sector such as Digital Transformation, Artificial Intelligence (AI), Machine Learning (ML), Cloud, Robotics, Cyber-security, Data, Analytics, SOC, SASE, among other technology topics