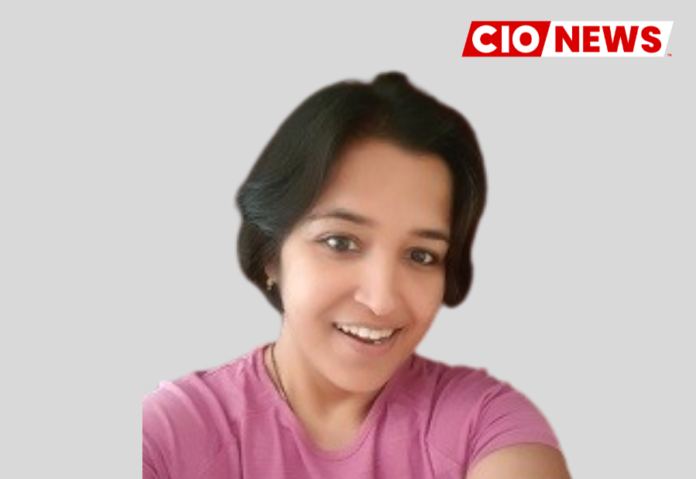 The best part of being a woman in tech in this era is that we just need to be assertive and prepared for all the opportunities that are enabled for us
This is an exclusive interview conducted by the Editor Team of CIO News with Supriya Raman, Vice President – Data Science – Corporate & Investment Banking at JPMorgan Chase & Co.
Can you share a little bit about what it is that you do and what a typical day for you is like?
I am working as Vice President, Data Science, in the KYC & Client Onboarding pillar of the Corporate and Investment Banking (CIB) division of JPMorgan Chase. I lead a global data science team that enables better business decisions and improves our corporate KYC platform and user experiences through data insights, predictive models, experimentation, and analytics. My team is a critical partner in delivering insights that inform both business strategy and feature and framework development roadmaps. In my role, I am responsible for defining, leading, and evangelising analytics solutions leveraging data science offerings. I deliver thought leadership and innovation in process, technique, and implementation.
Most use cases demand text analytics, and we use NLP and deep learning techniques. We provide ML/AI-driven solutions for onboarding experiences, serving consumer preferences for payment platforms, fraud detection, anti-money laundering, etc. My role requires directing the end-to-end model development and deployment lifecycle, accomplishing mission-critical user-centric deliveries using scrum methodology.
Did you always know that working in technology was what you wanted to do?
Technology is the "Sutra-dhar" (facilitator) of this dynamic era. Technology, in simple terms, is the use of scientific knowledge for the practical purposes of humans, whether in industry, education, or our everyday lives. It brings together tools to promote development, improve efficiency, enhance communication, ease information exchange, and help solve many of mankind's problems.
Also, as a techie, one can get ample space to innovate, explore, research, and develop new ideas, which improves our ability to test and implement them.
I always wanted to work on tasks that could impact human development. Technology provided me with that platform, where I can deal with real-life business problems. I have spent 16+ years in banking, working with major banks like WaMu (Washington Mutual), UBOC (Union Bank of California), RBC (Royal Bank of Canada), ANZ (Australia and New Zealand Bank), and JPMorgan. Banking is undergoing a technological churn right now due to rising competition from fin-tech startups and increasing concern for cyber-security. There are ample requirements and scope in the banking sector where we can employ cutting-edge technologies to ensure a customer-centric perspective rather than the traditional focus on products, real-time intelligent data integration rather than slow analysis being performed after-the-fact, and an open platform foundation.
Have you ever been in a situation where gender has affected the way you have been perceived or treated in the technology industry? How did you handle the situation?
There are surely cases where gender bias is evident. One such incident is when I was working on and leading a project for almost 8 to 9 months. My son was too young then, only a few months old. The project reached the critical stage where stakeholder communication became very critical and required international travel to closely work with the business team and frame the project roadmap for agile deliveries. I was on sick leave for a day or two, and my manager decided on my behalf that I would never travel for my work-life balance. He has already communicated with business and initiated visa processing for a junior resource on my team. He didn't even bother asking me or at least communicating his decision.
That situation taught me that communication plays a vital role. As women, maybe we need to be extra loud and clear about our priorities, expectations, and ambitions. If I can't speak about myself and my goals, I can't expect my manager to keep reading my expectations. Every woman must take a decisive step in enhancing communication skills for professional and personal progress. We need to learn how to express ourselves positively, speak assertively, listen with the intent to respond, and understand verbal and non-verbal communication.
What do you think is the best part of being a woman in the tech industry?
In recent years, organisations have taken vital steps to empower female employees. They are breaking norms and remoulding policies to accommodate women's needs. Gender diversity and providing inclusive professional environments for women are now on the leader's checklist for all organizations. Company policies and practises are very supportive of preventing gender-based harassment and discrimination, sexual harassment, and bullying. Organizations support women by providing flexible work environments, closing the pay gap, providing outstanding mentoring programmes for professional development, celebrating women's success stories, and much more. Senior leaders of organizations are trained to be supportive and inclusive and practice positive, purpose-driven leadership.
I, myself, have always been privileged to work with great leaders, team members, and peers. My senior leaders have always guided and mentored me on my professional journey and on my career path. Also, as a data leader, I feel responsible to ensure equal opportunity for all my team members, build an inclusive, gender-diverse workplace, and emphasise work-life balance.
The best part of being a woman in this era is that we just need to be assertive and prepared for all the opportunities that are enabled for us. When opportunity knocks, be prepared to open the door and embrace it.
Do you notice a lack of women in technology? If so, why do you think that's the case?
Females have always been a minority when it comes to the tech industry. There are several factors at play from my perspective.
It starts with education. Very few women opt for STEM subjects at the advanced level, which weakens the pipeline of young women into tech-related industries.
Women end up moving horizontally while their male peers progress. Surveys show that women in tech often won't apply for a job if they don't feel they're 100% qualified or has exactly the right experience.
Retaining women in STEM jobs is another big challenge. Often, women drop their careers to prioritise family as preferences. At the same time, work culture, microaggressions, and being overworked and underrecognized are other vital reasons for women leaving the job.
Women are great owners of their deliverables. What they lack the most is confidence and communication skills.
What advice would you give to a woman considering a career in the tech industry? What do you wish you had known before starting your career in the technology industry?
In recent years, there have been calls for greater gender equality while enhancing the need to close the gender gap. However, despite small gains in recent years, women have less representation in the technology industry. I have attended many meetings in a room full of men. I can see a lot of support from the organization and workplace culture. Many CEOs have made gender diversity a priority. Women managers are assumed to be more empathic, innovative, and engaged.
One thing which should change is women's attitude toward opportunities. As a woman, please stop battling with stereotypical mindsets, self-guilt, and society's expectations. If you have an aspiration, bury your 'female' sensibilities and go get it, no matter what. Please remember that a giant leap is not needed to start – it's okay to take small steps toward your goal. Celebrate your little success, and be your own biggest cheerleader in life.
Be Brave, Be Humble, Be Fearless. The technology sector is flooded with opportunities. Step out and grab these opportunities. Show confidence, and live the life you always dreamt of.
Also read: Importance of Cyber-Resiliency in the current data decade
Do Follow: CIO News LinkedIn Account | CIO News Facebook | CIO News Youtube | CIO News Twitter
About us:
CIO News, a proprietary of Mercadeo, produces award-winning content and resources for IT leaders across any industry through print articles and recorded video interviews on topics in the technology sector such as Digital Transformation, Artificial Intelligence (AI), Machine Learning (ML), Cloud, Robotics, Cyber-security, Data, Analytics, SOC, SASE, among other technology topics