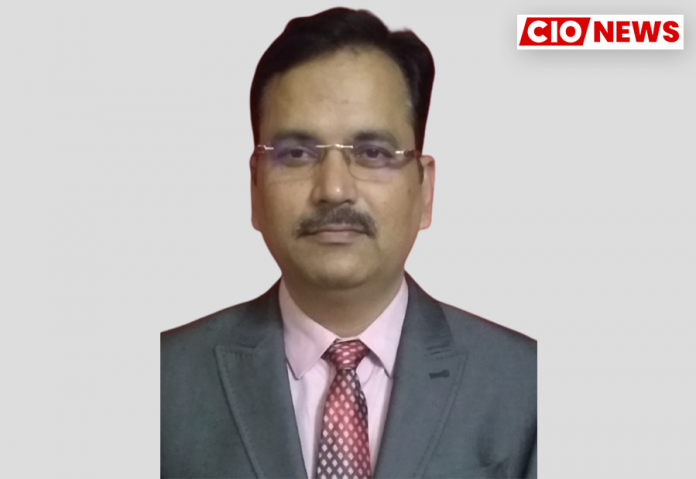 Every business house is unique or has ambitions to be unique, and technology solution selection and implementation must create balance across the processes and assets, including manpower
When asked how he planned his career path to be a successful technology leader, Prashant Pandey, Chief Technology Officer (CTO) at Ziqitza Health Care Ltd., in an exclusive interview with CIO News, said, "I have always accepted challenges with my full strength, open heart, and honesty in whatever comes to me, whether it is a small or big assignment." Automatically, the success story gets created. Fortunately, I was able to begin my professional career as a professor in one of Mumbai's prestigious engineering colleges through the UGC selection process because I had an engineering degree in first class, which was the minimum eligibility criteria, and I was not getting any opportunities as a fresher in IT companies and there was no campus recruitment in my college.
Five years of my teaching experience helped me create strong fundamental knowledge around subjects such as compiler design, artificial intelligence, system programming, image processing, micro-processors, programming languages, relational database management, computer networking etc.
Diversified and comprehensive fundamental knowledge of subjects helped to build a strong and robust professional mind-set, which I feel is essential for any architect and technology solution designer to deliver robust business technology solutions with agility, scalability, and maintainability.
Leadership becomes easy if you have strong understanding of your consumer, product and associated native key resources. In technology, success lies in balancing your users' (internal and external) expectations, the technology solution you plan to propose, the associated native technology tools and components being used, and most importantly, available manpower skillset.
When asked about challenges he faced in his career path and how he overcame them, he said, I am not able to recall if I have faced any major challenges in my professional career, but yes, there was a struggle in graduation when I was on the verge of a year-drop in engineering college due to a communication skills subject, which I took four tries to pass even though I had excellent scores in other technical and relatively tough subjects. I always shared the truth with my father, whether it was positive or negative, and he used to send me letters full of power and energy packets, which always helped me to win the challenges.
When asked about challenges faced by technology leaders today while implementing digital technologies, he said, "It is a very old challenge but still persists, and that is nothing but an inability to identify a simple and right solution to a problem." Most of the time, it is downgraded or upgraded, which always results in adoption issues and market risk.
That is why the world has changed towards a technology mindset (PAAS, IAAS, SAAS, etc.), which is nothing but a business partnership, whereas IT is more like vendor management.
When asked technology leaders can overcome the challenges they face, he said, "They have to be key partners in business strategy and growth and need to drive the business model."
When asked about best practices, industry trends or advice he would like to suggest to fellow technology leaders for their successful professional journeys, he said, "Technology is not a white collar job; instead, it is a blue collar job and hence, leaders have to lead from the front and at the same time from the back also."
He highlighted that every business house is unique or has ambitions to be unique, and technology solution selection and implementation must create balance across the processes and assets, including manpower. We must not try anything extreme. Instead, it must be gradual and context-sensitive. A sudden change breaks.
Also read: How can Hyper Automation replace manual work in the Financial Industry?
Do Follow: CIO News LinkedIn Account | CIO News Facebook | CIO News Youtube | CIO News Twitter
About us:
CIO News, a proprietary of Mercadeo, produces award-winning content and resources for IT leaders across any industry through print articles and recorded video interviews on topics in the technology sector such as Digital Transformation, Artificial Intelligence (AI), Machine Learning (ML), Cloud, Robotics, Cyber-security, Data, Analytics, SOC, SASE, among other technology topics