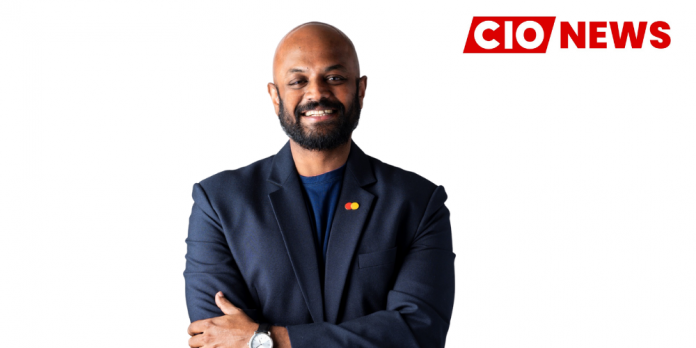 The India Tech Hub is the largest technology hub of Mastercard outside the US and has multiple teams working on supporting technology development, with our global and regional teams to help implement solutions that facilitate faster, smarter and safer cashless payments
When asked how he planned his career path to be a successful leader, Rajesh Mani, SVP, Head of India Tech Hub at Mastercard, in an exclusive interview with CIO News, said, I believe that much like life, one's career becomes a product of both focused personal efforts as well as opportunities that present themselves some of which are not along your planned path. Over the last two decades, I have held various leadership roles in the payments and fintech sectors. I think the variety and depth of one's experiences – both with business and people, the eagerness to learn new things at every stage, and the network one builds over time are three major factors in shaping one as a successful leader. In my previous roles at Mastercard, I've had the opportunity to work with some of the best people and work across businesses and regions. It is an organization that offers its people an inclusive environment and empowers them to achieve their highest potential. Moreover, throughout my career, be it within our outside Mastercard, I have always focused on consistently cultivating strong partnerships with stakeholders and building long-standing relationships with people. Especially when it comes to technology leadership, a focus on engaging people meaningfully, developing talent, enabling collaboration, and leveraging diversity to fuel innovation becomes imperative.
When asked about the Mastercard's India Tech Hub and about his leadership role, including various initiatives that he will be driving, he said, Mastercard Tech Hubs support bringing the company's digital payment solutions and technologies to life. The India Tech Hub is the largest technology hub of Mastercard outside the US and has multiple teams working on supporting technology development, with our global and regional teams to help implement solutions that facilitate faster, smarter and safer cashless payments. Over the years, the Tech Hub has also grown its capabilities and today is home to a variety of teams across operations & technology, cyber & intelligence, data & services as well as product & engineering domains. The Tech Hub is a testimony to Mastercard's commitment to India in regard to investment in technology, and talent as well as enabling local partnerships and solutions.
In my new role as a Lead for India Tech Hub, I will be collaborating with the global teams in building strategic engagements with key stakeholders to support Mastercard's products and services. Besides, nurturing diverse talent and the company's inclusive culture will be a major focus. With my varied experience and understanding of the financial services sector, I will focus on supporting and building a sustainable business at Mastercard that delivers to the needs of our stakeholders. Mastercard continues to focus on providing the infrastructure and innovation needed to build a robust digital payment ecosystem across the globe.
When asked about the changes in the payment technology landscape by the pandemic and what opportunities Mastercard foresees in the future, he said, the COVID-pandemic brought with it serious setbacks to business, people, and economies across the world. It also changed the way we work, shop, and communicate with people. Notions of speed, convenience, and safety were re-examined and redefined. People had to adjust to new challenges when buying everyday supplies amidst social distancing, remote working, stay-at-home measures, and other efforts to contain COVID-19.
During this time, people started to re-evaluate the need to handle cash as many fear currency notes could be an easy vehicle for spreading the virus. As many as 49% of consumers in India say that they plan to use cashless often, according to a recent study done by Mastercard. In comparison, going cashless or making payment via digital seems to be more secure as it requires minimum contact between the seller and shopper.
In the last decade or so, digital payments have witnessed a huge rise and made our lives simpler by getting things done with a click of a button and this increase can be attributed to factors like internet and mobile phone penetration and infrastructure development, etc. As many countries imposed social distancing measures through nationwide lockdowns, a significant majority of consumers turned to digital payments for necessary purchases.
With this changing consumer buying behaviour, small and medium enterprises and local Kirana stores also moved to e-commerce and adopted digital mode of payments as it presents a number of benefits for merchants – like speed, flexibility, and security. Mastercard SoftPOS is one such low-cost acceptance solution with "tap-on-phone" functionality that allows merchants to accept payments and manage transactions securely by simply using their smartphones.
As communities and economies emerge from the pandemic, the new consumer mindset sends a clear signal to merchants that online shopping and touch-free transactions are essential to building the business and ensuring customer loyalty now and in the future.
Moreover, digital payments act as a strong stimulus for MSME business growth as it unlocks cashflows – the single most important factor for MSMEs to continue commerce – by addressing the challenges in traditional processes through alternative approaches to sourcing, and underwriting, and servicing.
When asked about the challenges he faces as a technology leader in the post-pandemic world and how would he overcome these challenges, he said, the world of technology, especially in payments is ever-evolving and it is imperative to be laser-focused on the market and customer needs while being agile enough to adapt, change and go to market quickly. Some challenges in such a world can be:
Ever-changing customer needs expectations: The pandemic has had a massive impact on consumer behaviour and expectations. As a leader, one of the major challenges today is to adapt product and process roadmaps and ensure the right amount of focus and flexibility.
New and ever-evolving products & solutions: With the accelerated shift to digital experiences, COVID-19 has created an immediate need for innovative technology solutions. New payments solutions offer consumers more choice while ensuring that everyone in the market works to improve and innovate continually to stay relevant. Our approach is to work through collaborations and partnerships wherever we are, not only to leverage our global scale and capabilities but also to develop and implement local solutions. We work closely with the start-up ecosystem via our flagship Start Path program that supports them in developing next-generation, breakthrough commerce solutions.
Technology Talent: Fostering the right technology talent pool and ensuring we develop and retain them through progressive practices and policies is the need of the hour. At the same time, upskilling and training people in the ever-evolving technology space becomes a challenge. Mastercard's industry-leading people practices and policies ensure that we not only focus on creating an inclusive work environment but also empower our employees to learn continually, grow professionally, engage in cutting-edge technology work and be future-ready.
When asked about his advice he would like to suggest to fellow leaders for their successful professional journeys, he said, not advice but more a parting note to the readers. I am a firm believer in winning together as an inclusive team and focusing on solutions that benefit everyone. Success is never in silos and as market dynamics continue to evolve rapidly, the world needs solutions that are sustainable and inclusive. There is immense power in collaboration and embracing diversity– be it while leading people or developing products and solutions.
Also read: CIO News interviews Shri Wangki Lowang, Minister (IT) of Arunachal Pradesh
Do Follow: CIO News LinkedIn Account | CIO News Facebook | CIO News Youtube | CIO News Twitter
About us:
CIO News, a proprietary of Mercadeo, produces award-winning content and resources for IT leaders across any industry through print articles and recorded video interviews on topics in the technology sector such as Digital Transformation, Artificial Intelligence (AI), Machine Learning (ML), Cloud, Robotics, Cyber-security, Data, Analytics, SOC, SASE, among other technology topics