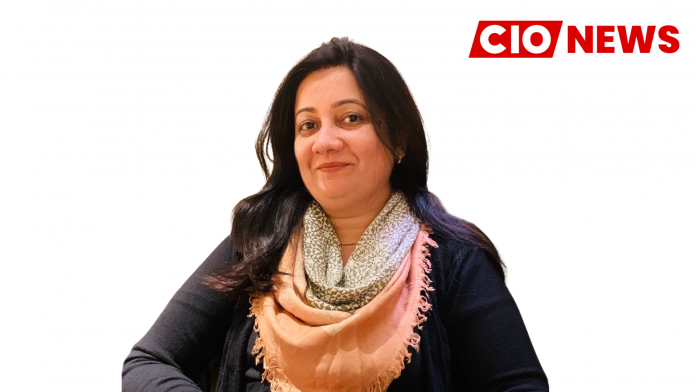 Technology is an industry that is constantly changing and allows you to learn, grow and make your mark
This is an exclusive interview conducted by Santosh Vaswani, Content Writer & Editor at CIO News with Benazir Miller, Sr. General Manager – Technology at Shoppers Stop Limited, on her journey as Women in the Technology Industry
When asked if she can share a little bit about what it is that she does and what her typical day is like, Benazir Miller, Sr. General Manager – Technology at Shoppers Stop Limited, in an exclusive interview with CIO News, said, morning is the time when you introspect and plan for the day. I am always keen to have a dashboard view of how things went the previous day and prefer having a quick huddle with the team before everyone gets to their day-to-day work. Besides looking at operational aspects, my day essentially revolves around new initiatives, experiments, and strategies.
I feel it is important to spend time with colleagues and make it a point to connect and discuss challenges in their areas and explore solutions.
Outside of work, I prefer home-cooked meals and unwinding over good music after a busy day at work.
When asked if she always knew that working in technology was what she wanted to do, she said, I always was interested in solving problems and technology was a means for me. That's how the journey began.
When asked if she has been in a situation where her gender has affected the way she was perceived or treated, she said, I have been fortunate to not have any experience of a gender-driven perception. Thanks to my colleagues, mentors, and friends who have never had a differentiated treatment. Over the years, I have observed across work areas, gender bias has reduced as compared to earlier days, and a lot of women leaders as well taking higher positions in organisations.
Speaking about the best part of being a woman in the tech industry, she said, it is well established that the role of women in society is multi-faceted (caring, persevering, organising, developing, and guiding). These qualities of a woman get different perspectives and expertise onto the table, which makes a positive impact on the work environment making it stable yet progressive.
The opportunity to solve large business problems and make a positive impact on organisations and industry while balancing household is the best thing about being a woman in tech.
When asked if she has noticed a lack of women in technology and if so, why does she thinks that's the case, she said, women's involvement in technology as a career path has seen an increase. More and more women are comfortable choosing a career in technology and related professions. Having said that, I would love to see a lot more women in the leadership role.
When asked about her advice to women considering a career in the tech industry and what she wishes she had known, she said, technology is an industry that is constantly changing and allows you to learn, grow and make your mark. This ability to constantly stay relevant allows a better career progression, as one also navigates along with the personal phases of life. Having a clear thought process, ambition, and belief in equal opportunity will help you reach your goals.
Identify a mentor whom you trust for advice and can reach out for guidance.
Also read: CIO News interviews Shri Wangki Lowang, Minister (IT) of Arunachal Pradesh
Do Follow: CIO News LinkedIn Account | CIO News Facebook | CIO News Youtube | CIO News Twitter
About us:
CIO News, a proprietary of Mercadeo, produces award-winning content and resources for IT leaders across any industry through print articles and recorded video interviews on topics in the technology sector such as Digital Transformation, Artificial Intelligence (AI), Machine Learning (ML), Cloud, Robotics, Cyber-security, Data, Analytics, SOC, SASE, among other technology topics