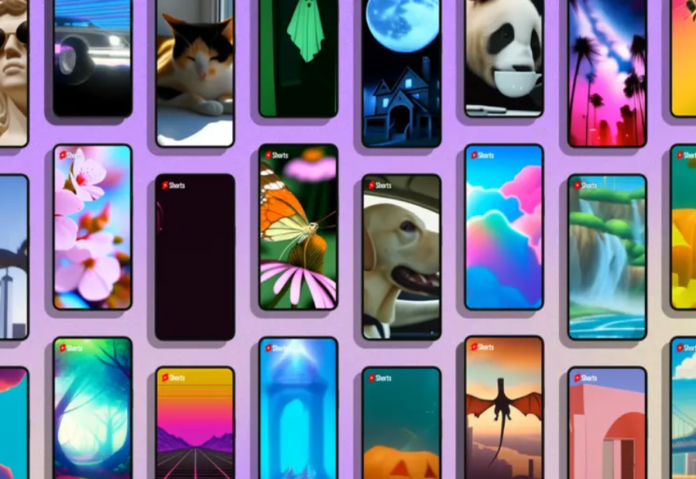 At its Made On YouTube event, the company revealed YouTube Shorts has now climbed to over 70 billion daily views from over 2 billion signed-in users every month.
Dubai, United Arab Emirates, September 21, 2023: Today at Made On YouTube, the platform unveiled a suite of upcoming AI-powered capabilities that will help both new and established creators and artists globally, including across the Middle East and North Africa, to create, edit, and share content in bold new ways. These AI-powered tools will help unlock powerful new forms of creative expression, take the friction out of the creative process, and allow YouTube creators to reach more viewers.
Showcasing the limitless potential AI can bring to creators, artists, and the creative industry, today's key announcements include:
The introduction of Dream Screen, a new generative AI feature to unlock creative expression on Shorts: YouTube will introduce Dream Screen, a new experimental feature that allows creators to add AI-generated video or image backgrounds to their shorts simply by typing an idea into a prompt for creators. With Dream Screen, creators will be able to generate new, fantastic settings for their shorts that are only limited by the bounds of their imagination.

Since launching Shorts in 2020, Shorts has now climbed to over 70 billion daily views globally from over 2 billion logged-in users every month.
YouTube is bringing Aloud, an AI-powered dubbing tool, into YouTube so creators can easily reach audiences well beyond their primary language.

Available to select creators, the feature is currently being tested in English, Portuguese, and Spanish.

Next year, YouTube Studio will tap generative AI to spark video ideas and draft outlines to help creators brainstorm. These insights are personalised for each channel and based on what audiences are already watching and interested in.

YouTube has been testing early versions of AI-powered tools in YouTube Studio with creators, and more than 70 percent of those surveyed said it's helped them develop and test ideas for videos.
Commenting on the new AI-powered tools, Tarek Amin, Director of YouTube in the Middle East and North Africa, said "We're committed to helping creators across the region thrive on YouTube by helping them to take their creativity to new levels through these AI-powered tools, which were designed with content creators and their needs in mind".
Neal Mohan, YouTube's Chief Executive Officer, said, "At YouTube, we want to make it easier for everyone to create. Building on our long track record of innovation and our strong expertise in AI, we believe these updates will enable creators to push the boundaries of creative expression by making difficult things simple and impossible dreams possible. Today's announcements are part of YouTube's continued commitment to putting creative power into the hands of billions of people. This is the start of a new era of creativity, and we can't wait to see what our incredible community of creators and artists does next."
Also read: Trends of the latest technologies
Do Follow: CIO News LinkedIn Account | CIO News Facebook | CIO News Youtube | CIO News Twitter
About us:
CIO News, a proprietary of Mercadeo, produces award-winning content and resources for IT leaders across any industry through print articles and recorded video interviews on topics in the technology sector such as Digital Transformation, Artificial Intelligence (AI), Machine Learning (ML), Cloud, Robotics, Cyber-security, Data, Analytics, SOC, SASE, among other technology topics.