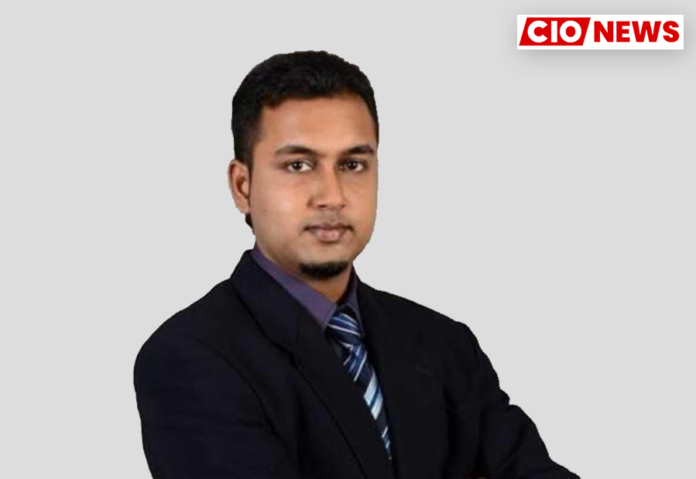 It's important for technology leaders to be proactive in their approach to managing change and improvements
This is an exclusive interview conducted by the Editor Team of CIO News with Ts. Kalaiarasu Santhirasekaran, Head of Group Cyber Security & Incident Response at RHB Banking Group
How did you plan your career path to be a successful technology leader?
I've been interested in cyber security and ethical hacking since I was in college. My career journey started with a job in Ulaanbaatar, Mongolia. Ulaanbaatar is the coldest capital city in the world. I have accepted this unique opportunity to build myself into a future technology leader. I was the youngest at my workplace and had to deal with many challenges, such as language, climate, and culture. Despite all of these challenges, I was able to learn a lot about business and technology. Passion and vision will lead to success. My passion for the cyber security domain and clear vision of my journey helped me stay focused and motivated throughout my career journey. In addition, it helped me discover unique opportunities that I would have otherwise missed if I hadn't followed this approach. This helped me to achieve various roles and responsibilities within a short span of time. Furthermore, it provided a platform for professionals to share knowledge with other professionals who were equally passionate about the same domain, opening the door to new opportunities.
What challenges you faced in your career path and how did you overcome them?
I have faced many challenges in my career path, such as adopting new work cultures, operating models, interfacing with key stakeholders, tight deadlines, technology fatigue, a lack of emotional intelligence, etc. I have overcome these challenges by defining clear problem statements. I always make sure that I have a clear understanding of the problem before attempting to solve it. This helps me identify the root cause of the problem and determine an appropriate solution. Once I have identified the root cause of the problem, I then determine which solution will be most effective in solving it. I always consider multiple options and weigh their pros and cons before deciding on a course of action. On top of that, mentorship and self-learning helped me to ease these challenges. Throughout the journey, I learned about emotional intelligence, psychology, body language, time management, work-life balance, and leadership thought processes to ease the challenges.
What are the challenges faced by IT leaders today while implementing digital technologies?
Nowadays, technology leaders face many challenges when implementing digital technologies. They must ensure that the technology is compatible with their organization's systems, processes, and culture. They also need to be able to effectively communicate the benefits of the technology to their key stakeholders and decision-makers. Additionally, they must be able to manage the change process associated with implementing new technologies without interrupting the existing business operations and user experience. All of the above are key challenges faced by technology leaders while implementing digital technologies.
How can IT leaders overcome the challenges faced?
Technology leaders are required to keep up with the latest technology trends and developments. Technology is constantly changing and evolving, so it's important for technology leaders to stay up-to-date with the latest trends and developments. This way, they'll be able to anticipate changes and adapt their strategies accordingly. On top of that, it's important for technology leaders to be proactive in their approach to managing change and improvements. They should identify potential problems before they occur and put plans in place to mitigate them. Furthermore, understanding how technology can be used to solve business problems will be critical in persuading decision makers and other stakeholders to invest in technologies.
Any best practices, industry trends, or advice you'd give to fellow IT leaders to help them succeed professionally?
The most important recommendation I can give to fellow technology leaders is to always be learning. Technology changes so rapidly that it is impossible to keep up with everything without continuously learning new things. In addition, it is important to stay abreast of new trends and developments in the industry in order to make informed decisions about where to invest your time and resources. Further, I would also suggest that we build strong relationships with other leaders across the organisation in order to better understand the business objectives and needs so that they can more effectively align the technology solutions with business goals.
Also read: There are endless opportunities in cybersecurity
Do Follow: CIO News LinkedIn Account | CIO News Facebook | CIO News Youtube | CIO News Twitter
About us:
CIO News, a proprietary of Mercadeo, produces award-winning content and resources for IT leaders across any industry through print articles and recorded video interviews on topics in the technology sector such as Digital Transformation, Artificial Intelligence (AI), Machine Learning (ML), Cloud, Robotics, Cyber-security, Data, Analytics, SOC, SASE, among other technology topics