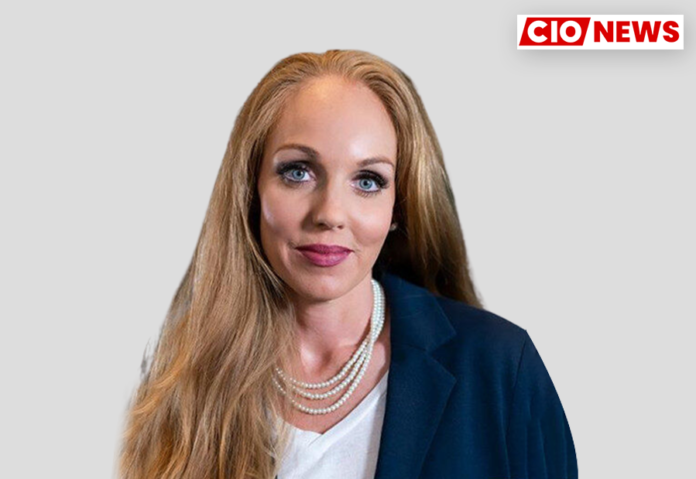 It doesn't matter what side you're on when it comes to cybersecurity (offense or defense), you are truly making a difference
This is an exclusive interview conducted by the Editor Team of CIO News with Christine Gadsby, Vice President, Product Security at BlackBerry
How did you plan your career path to be a successful technology leader?
After high school, I was a single mom and worked two jobs to take care of my two daughters full-time. By the time I was able to afford to attend college; I took the advice of my college counsellor and got a degree in information technology and business management. She suggested it was one of three things that won't be going away any time soon (the other two, she suggested, were the internet and crime). I fell in love with cybersecurity when I was working in a different role in IT, and I've never looked back.
What challenges have you faced in your career path and how did you overcome them?
Many times, I have had to work twice as hard to be taken half as seriously. There are always hard days, sometimes hard weeks. When I struggle, I always stop and reflect on where I came from, which motivates me to work harder. I have never regretted a single ounce of effort I have put in or opportunities I have taken. I only regret what I didn't do.
What are the challenges faced by technology leaders today while implementing digital technologies?
Today's cybersecurity leaders are dealing with cybercriminals who are outpacing our ability to mature as an ecosystem. The industry is trying to coordinate and share information while being challenged by vulnerabilities and liabilities.
Cyberattacks have become more severe and sophisticated since the COVID-19 pandemic. Every attack is a wake-up call for anyone with a role to play in security. We need good cyber hygiene practices in place and cutting-edge AI-based cybersecurity solutions that can detect, protect, and deter attacks in the future.
How can technology leaders overcome the challenges they face?
Cybersecurity leaders can overcome the challenges they face by coordinating and sharing information with each other. What are the lessons we're learning? What solutions are working? What's not? We need to work towards being more collaborative and comfortable with having more open conversations about our challenges.
Any best practices, industry trends, or advice you'd give to fellow technology leaders to help them succeed professionally?
Always be ready and willing to learn. With every new attack or research paper, there is always something to learn. There are endless opportunities in cybersecurity. The role you're in right now could change, and the skills you're building can take you down another career path in cybersecurity.
It doesn't matter what side you're on when it comes to cybersecurity (offense or defense), you are truly making a difference. Being part of cybersecurity is like fighting virtual crime, and it's good to know you are doing something to help keep others safe.
Also read: All technology leaders need to excel at this leadership principle
Do Follow: CIO News LinkedIn Account | CIO News Facebook | CIO News Youtube | CIO News Twitter
About us:
CIO News, a proprietary of Mercadeo, produces award-winning content and resources for IT leaders across any industry through print articles and recorded video interviews on topics in the technology sector such as Digital Transformation, Artificial Intelligence (AI), Machine Learning (ML), Cloud, Robotics, Cyber-security, Data, Analytics, SOC, SASE, among other technology topics