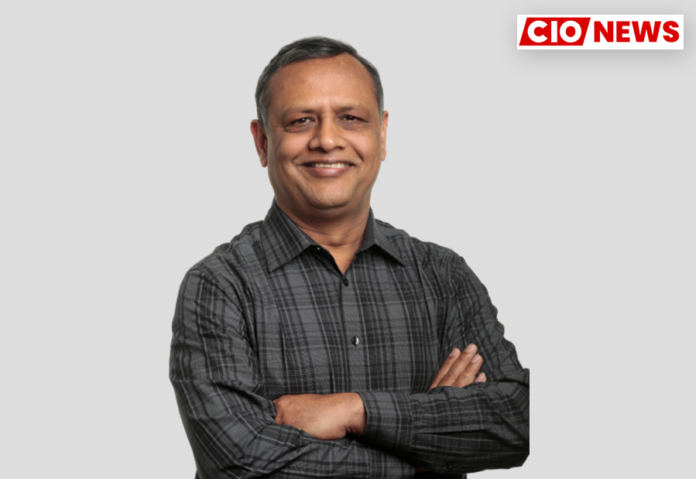 Evaluate the technology's relevance to business needs on a regular basis
This is an exclusive interview conducted by the Editor Team of CIO News with Dhruv Singhal, Senior Technical Advisor at C-DAC
How did you plan your career path to be a successful technology leader?
I started my career in 1986 at TCS after doing my B.Tech. in electrical engineering at IIT Delhi. I did my MBA from IIM Calcutta and joined an IT company after graduation, as I found this field fascinating. I have not really planned my career path; it has been more a case of having a passion for technology and a willingness to take risks and make unconventional career choices. I moved back to India in 2000 from the Silicon Valley at the height of the Dot Boom. In 2020, I left the corporate world to take on the role of Chief Technology Officer at Punjab Police! I am currently working at C-DAC, advising the Election Commission of India as well as a central intelligence agency, and I am still writing code.
What challenges you faced in your career path and how did you overcome them?
I left Oracle in 2014 to head the Solution Architecture team for Amazon Web Services in India. After joining AWS, I realised that my past experience was not very useful. I was used to working for large enterprise customers in telecom and finance. At that time, AWS worked primarily with startups. The partner ecosystem was also totally different, as at Oracle I had worked with large system integrators like TCS and Infosys. However, at AWS, the partners were much smaller, with names I had never heard of. The technology stack was also quite different from my area of expertise. Earning the respect of my team of solution architects was also a big challenge. My first step was to learn the technology and become an AWS Professionally certified Solution Architect, which required me to take a 3 hour exam, something I had never expected to do at the age of 50+ years and 25+ years after graduation. This gave me a lot of confidence, and in the next 6 years, my team grew 15x and our revenue 20x.
What are the challenges faced by technology leaders today while implementing digital technologies?
The challenges faced while implementing digital technologies in the government sector are quite different from those in corporate sector. In the government, most senior bureaucrats stay in a role for less than 2-3 years—too short a time frame to conceive an enterprise-grade project, go through the procurement process, and then ensure successful implementation and rollout. That said, the use of cloud and open source technologies has greatly helped reduce procurement time. The other challenges are a lack of skilled technical resources and a person who can bridge the gap between the bureaucracy and the technical teams.
How can technology leaders overcome the challenges faced?
One of the leadership principles at Amazon is "Learn and Be Curious." I think all technology leaders need to excel at this leadership principle. Keeping abreast of the latest technologies, meeting customers and partners, and being out in the field are very important, as it is all too easy to spend all of one's time in presentations and spreadsheets. The technology leader should also be constantly evaluating the relevance of the technology to the business needs of their organisation.
Any best practices, industry trends, or advice you'd give to fellow technology leaders to help them succeed professionally?
IT today is an extremely exciting place to be. However, it is also quite demanding, and it is important to make sure you take breaks and have fun. Remember, your career is a marathon, not a sprint.
Also read: It is relevant for technology leaders to have a clear vision
Do Follow: CIO News LinkedIn Account | CIO News Facebook | CIO News Youtube | CIO News Twitter
About us:
CIO News, a proprietary of Mercadeo, produces award-winning content and resources for IT leaders across any industry through print articles and recorded video interviews on topics in the technology sector such as Digital Transformation, Artificial Intelligence (AI), Machine Learning (ML), Cloud, Robotics, Cyber-security, Data, Analytics, SOC, SASE, among other technology topics