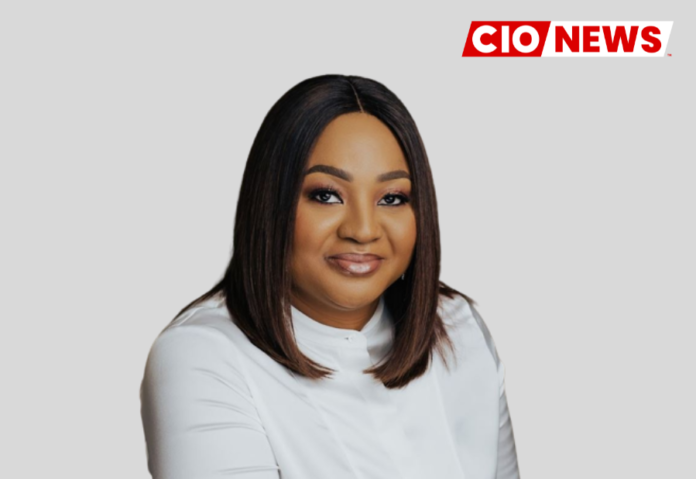 Build and maintain an inclusive team and culture; be that technology leader who inspires
This is an exclusive interview conducted by the Editor Team of CIO News with Toyosi Odukoya, Head of Business Intelligence at Mastercard Foundation
How did you plan your career path to be a successful technology leader?
In my fourth year of college, I started to consider how I would position myself for the workplace. I took some professional training on Oracle Database Administration, skilled up in SQL queries, and got certified just in time to land a job with a tech start-up after graduation.
Since then, I have been guided by outstanding leaders and mentors in the field of data analytics. I have always been eager to learn and work hard to reach my professional objectives. From one position to the next, I gained capacity and experience, which has aided in my development as a technology leader throughout the years.
What challenges you faced in your career path and how did you overcome them?
When I first started my career, I faced a lot of gender discrimination. One instance was when I did not get the job I was interviewing for right after school—I was in the process of interviewing for the position of telecom engineer. After passing the tests and interviews, I reached the final stage when the hiring manager mentioned that if he had known I was a woman, he would not have allowed me to come this far because he assumed I wouldn't always be available to fulfil the job requirements to the best of my ability. I had also been told in another interview that I was not a good fit because I was married.
Though I was disappointed at the time, I am glad I did not allow my gender to be a limiting factor in my career, because it really isn't!
However, I eventually stopped being gender sensitive, despite the microaggressions I experienced. It did not matter after a while because I believe that everyone, regardless of gender, deserves to be treated with dignity and respect, which helped shape how I see myself.
Another challenge is the ability to manage and balance out various high-priority tasks with voluntary work to help improve the data analytics community. For context, based on my level and role, I have been able to significantly contribute to organisations in terms of my impact in the data analytics industry. In the last three years, I have been able to build data analytics teams and strategies from the ground up for these organizations, improving and enhancing insight generation and positioning data as a strategic asset for better positioning and impact. In addition to the organizations for which I have worked, I offer voluntary advisory and mentorship services to individuals and other organizations with which I have no direct professional alliance.
As a speaker and thought leader, I speak at both international and local conferences (particularly technology conferences), demonstrating my knowledge and experience of how data and analytics should and can be used to drive a variety of outcomes.
Managing these activities can be challenging. However, with careful planning, I am constantly discovering new ways to efficiently manage all requirements.
What are the challenges faced by technology leaders today while implementing digital technologies?
A couple of issues may pose difficulties for technology leaders. The ability to ensure that your technology roadmap or data analytic strategy is directly connected to the overall vision is the first thing I would say may pose a challenge. Because we are so knowledgeable in our field, we can sometimes become prescriptive in terms of what we should be doing without necessarily ensuring that it is directly related to the organization's goals. It is critical that we develop a technology roadmap and strategy that will be a key enabler in achieving the organization's vision.
Secondly, we must obtain adequate sponsorship. We sometimes believe that we can implement data analytics or a technology strategy or roadmap without adequate sponsorship, but this is unlikely to be successful. One of the most effective ways to obtain adequate sponsorship is to ensure clarity about the objectives, direction, and value to be delivered and get key leaders to commit to them.
It is also critical to be inclusive. Many technology leaders and data analytics experts may not be sufficiently inclusive. It is critical to listen to people's ideas, incorporate their feedback, and ensure that it meets the business' priorities. We must remember that our role as technology leaders is to serve and support while recommending a clear path based on our expertise and experiences.
Another point is from the standpoint of leadership. Sometimes we get so caught up in our world and what we want to deliver that we overlook team building, leadership, team cohesion, and other factors. These elements may occasionally be lacking, and it is critical to focus on all of them to build a great organisation and team.
Finally, the ability to support, enable, and collaborate closely with leadership to define our approach to technology, data, and analytics and clarify the right culture and support to have in enhancing these capabilities.
These are some of the issues confronting leaders in technology and data analytics.
Other critical challenges include talent retention, cybersecurity, data privacy, and data security—how are data and the technological environment safeguarded?
How can technology leaders overcome the challenges they face?
It is relevant for technology leaders to have a clear vision, get sponsorship, be an inclusive leader, and lead with intention. We must also put cyber security first – anything relating to data privacy, retention, security, and the overall security of the technology space.
Any industry trends you'd like to share with other data and analytics leaders?
I believe there will be a lot of big shifts and trends in the data and analytics industry. Starting with the rising adoption of machine learning (ML) and artificial intelligence (AI), enterprises will now want better data for smarter and data-centric AI. When it comes to data-centric AI, it implies that they would need the correct data and stronger data management technology. This means that the technology we use to handle data will evolve as well. Data fabrics, which listen to, learn from, and act on metadata, are expected to gain traction. All of the above will also accelerate the adoption of decision intelligence, which will be a huge development in the coming years, as I see it.
Data democratisation will continue to gain momentum; we can expect it to continue and accelerate since the necessity for developing static dashboards will decrease. Business users will want more empowerment when it comes to data, analytics, and insights; there will be more demand for data and insight democratization, data sharing, and so on. These are some of the ways we must prepare. And, in all of these, data governance and data privacy will become more important. Organizations must begin to rethink and redesign their data governance strategy and structure because, as the need for data and the volume of data grow, so will the need for smarter and tighter data governance.
There is a risk of a skills and talent shortage, particularly because of the new way of working that revolves around virtual work, so there will most likely be more demand and competition for skills and talent. If care is not taken as data leaders, we risk losing some of our talents who work with us, so we need to start thinking about retention strategies and engagement strategies for our talents.
In summary, the following summarises the data and analytics trends I see: smarter and data-centric artificial intelligence, data and insight democratization, and self-service. Data fabric will be the new industry standard, as well as decision intelligence, improved data governance, and the possibility of a skills and talent shortage. These are just a few examples of what we could see in the coming months and years.
Do you have any advice for fellow technology leaders on how to be successful in their careers?
My advice to other leaders, particularly data and analytics leaders, is to be captivated by the vision of your firm while focusing on understanding the key performance drivers. A few impactful initiatives are better than many initiatives with little impact.
Secondly, make sure to show interest in critical business discussions, listen and truly understand people's pain points, what they're struggling with, where they need support and assistance, and identify how your job may help them as well.
The third thing I will say is that if you need help, ask for it. Always learn to ask for assistance. Always make sure you have a sponsor and mentors both internally and externally; be open to feedback. Always stay connected with people and keep networking.
Finally, build and maintain an inclusive team and culture; be that technology leader who inspires.
Also read: Technology is always going to be in the game
Do Follow: CIO News LinkedIn Account | CIO News Facebook | CIO News Youtube | CIO News Twitter
About us:
CIO News, a proprietary of Mercadeo, produces award-winning content and resources for IT leaders across any industry through print articles and recorded video interviews on topics in the technology sector such as Digital Transformation, Artificial Intelligence (AI), Machine Learning (ML), Cloud, Robotics, Cyber-security, Data, Analytics, SOC, SASE, among other technology topics