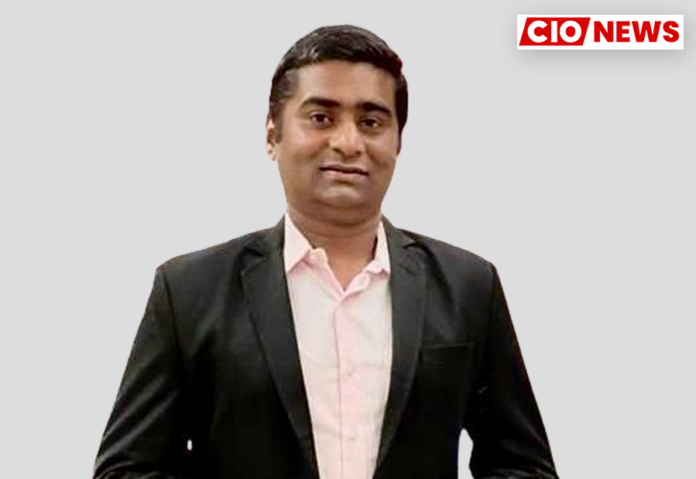 Technology is not difficult, but complexity arises with our thought process
This is an exclusive interview conducted by the Editor Team of CIO News with Vivek Viswanathan, Vice President – Information Technology at Work Store Limited (formerly known as Staples Future Office Products Ltd.)
How did you plan your career path to be a successful technology leader?
My path towards technology was not a planned journey. As a management trainee, I was trained at Staples, Inc., USA, on all the aspects of business, from sales to scm to finance to retail to tech (b2b and D2c). When I came back to India, I started managing the operations of the B2B ordering system, and then I was part of ERP implementations at WorkStore. Following that, management recognised that I was passionate about what I was doing, that I had been trained as a business analyst, and that I was thus capable of actively participating in all of the applications that a company would require.
My zeal to keep learning new things ensured that I garnered holistic knowledge, be it application or infra, and was able to get hold of things quicker.
What challenges you faced in your career path and how did you overcome them?
Being a non-techie and having to start my career as a management trainee, many perceived that I would have less knowledge. But I was pretty enthused about learning more, and with my research, self-learning skills, and asking the right questions, I think I could connect with business users as well as tech partners.
What are the challenges faced by technology leaders today while implementing digital technologies?
Finding the right tech stack for the solution or business requirement
A stable business is required for development
Constant need to evolve
How can technology leaders overcome the challenges they face?
Research
Consulting within the network
Clear thought process
Thinking scale
Be a solid decision-maker
As insurmountable as the challenge may seem, it's possible to move past it with the right plan in place.
Any best practices, industry trends, or advice you'd give to fellow technology leaders to help them succeed professionally?
Have enough knowledge that no one takes you for granted.
Technology is not difficult, but complexity arises with our thought process.
PR and networking are critical for growth: meet people and have conversations with them not because you enjoy conversations, but because you want to learn from them.
Any other points that you would like to highlight?
Technology is always going to be in the game. Keeping up with industry trends and constantly evolving with them will ensure we stay relevant and a step ahead.
Also read: Pandemic has accelerated digitalization
Do Follow: CIO News LinkedIn Account | CIO News Facebook | CIO News Youtube | CIO News Twitter
About us:
CIO News, a proprietary of Mercadeo, produces award-winning content and resources for IT leaders across any industry through print articles and recorded video interviews on topics in the technology sector such as Digital Transformation, Artificial Intelligence (AI), Machine Learning (ML), Cloud, Robotics, Cyber-security, Data, Analytics, SOC, SASE, among other technology topics