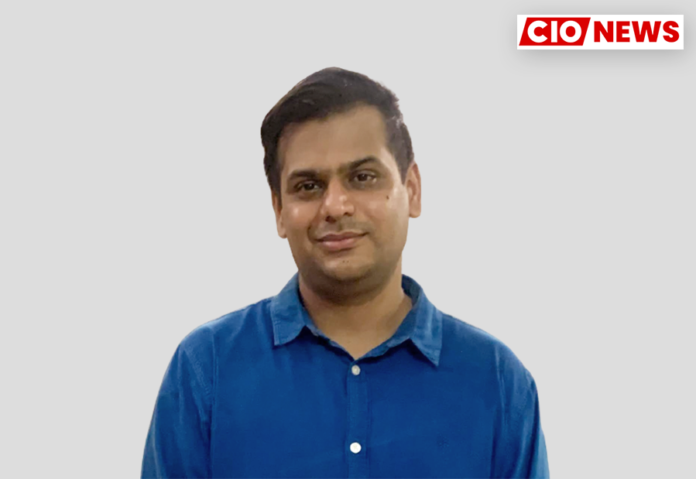 Martech landscape is changing very rapidly, and we have to keep innovating
This is an exclusive interview conducted by the Editor Team of CIO News with Kartik Kakar, Associate Vice President Marketing at Daffodil Software Ltd.
How did you prepare for a career as a marketing technology (Martech) leader?
For me, a career in marketing technology was a natural progression. I have always been interested in technology, and being in the marketing field, choosing tech companies always made more sense. Since I understand technology well, I have been able to market it much better than any other product.
What challenges have you faced in your career, and how have you overcome them?
I think the biggest hurdle in my career path has been the changing landscape of marketing. The domain of tech marketing has evolved constantly and has completely transformed itself every couple of years. I have been able to overcome this by being a good student, which is very important to being successful in this field. You need to be learning constantly and experimenting every step of the way to find the best approach.
How do you plan to promote your company's technology or technology products?
At Daffodil Software, we are in the software services business, which is a very competitive field. Here, rather than sell our services, as most service providers do, we try to sell the value that the customer gets. We have created a distinct differentiation by educating customers about their needs. We hold a consultation session with every prospective customer where we give them complete visibility into the development of their software product along with best practices. This makes us stand out from our competition.
How do martech leaders intend to use technology in marketing, and what are the benefits to their organizations?
The role of technology is paramount in the martech domain as we are targeting a very educated audience. Technology needs to be implemented to enable personalization at every stage of the marketing lifecycle. You need to be aware of where your prospect is in his buying journey and implement awareness checkmarks accordingly.
What are the challenges faced by martech leaders today while implementing technologies in marketing?
The primary challenge would be understanding which tools and technology work best for their business. There are so many options available in the market today, and each one has its own strengths. The one-size-fits-all approach doesn't work in this domain, and you really have to experiment to find the best match for your business.
How can Martech leaders overcome the challenges faced?
I think the best way to overcome these challenges would be through quick experimentation. We need to keep trying new strategies and failing fast so we can quickly apply our learning to our next campaign. This will help us arrive at the best possible approach and marketing tool or channel for each campaign.
Any best practices, industry trends, or advice you'd give to other Martech leaders to help them succeed professionally?
My advice to fellow marketers would be to keep learning, keep experimenting, and define clear-cut goals, as the martech landscape is changing very rapidly and we have to keep innovating.
Also read: Pandemic has accelerated digitalization
Do Follow: CIO News LinkedIn Account | CIO News Facebook | CIO News Youtube | CIO News Twitter
About us:
CIO News, a proprietary of Mercadeo, produces award-winning content and resources for IT leaders across any industry through print articles and recorded video interviews on topics in the technology sector such as Digital Transformation, Artificial Intelligence (AI), Machine Learning (ML), Cloud, Robotics, Cyber-security, Data, Analytics, SOC, SASE, among other technology topics