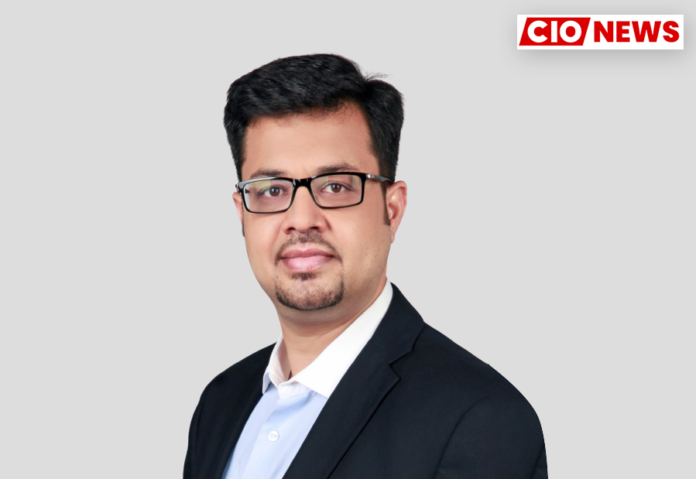 The acceleration of the digital footprint has led to new client expectations
This is an exclusive interview conducted by the Editor Team of CIO News with Sekhar Ramarao, Director – Microsoft Business Applications at Intertec Systems, on All-Age Shopping Experience (AASE)
In preparation for AASE, are retailers ready?
While it's true that the pandemic accelerated digitalization, how did it impact retailers in particular? Are they prepared to offer all of their customers the same experience? The age groups and purchasing habits of a typical household will vary. While the mid-age group has different goals and expectations, customers over 60 will have a different purchasing experience.
The immersive digital experience is exclusively used in the categories of Zen and Millennials.
Given all of these scenarios and expectations, how can a retailer provide a seamless experience to their customers?
Customer profiling – "Customer is King" is still very relevant in the retail and service sectors. To provide excellent customer service, it is important to know your customers and profile them accordingly.
Presenting the Right Experience – Profiling is essential to creating the right experience for customers. The elderly still enjoy visiting stores, trying out items, conversing with the seller, and then making purchases. A millennial completes 90 per cent of all product analysis, benefits, comparisons, and pricing points online.
Selecting the Right Digital Platforms – To inform the seller about their customers, the store should consider appropriate digital platforms. An older citizen might prefer receiving information by email, while a millennial would prefer a WhatsApp message, which is another benefit of consumer profiling.
Personalize through Technology – Retailers should continuously seek out technology that will enable them to personalise customer experiences and elevate their brand recognition through marketing initiatives. Personalization doesn't simply apply to customers; cashiers, store executives, and showroom managers should also change how they conduct business. Engagement should be across all ages and channels.
What would retailers miss without consumer profiling?
Client profiling is essential for
Brand loyalty
Improved CX
Better management of revenue leakage
Customer retention.
Given that the salespeople don't know their consumers well enough, customers often become annoyed, and businesses lose them to competitors while developing negative reputations. If retailers have the proper profile in place, it enables them to send the right information through the right channel at the right time. Retailers should ultimately focus on AASE.
Digitally equipped brand ambassadors
Employers in retail should empower their staff to act as brand advocates and provide staff members with technology devices like cloud POS with catalogues that enable them to take control of their items and provide a seamless customer experience, from product insights to one-step checkout.
Retailers should think about how providing staff with tech-enabled devices on the sales floor might promote a smoother customer experience, from providing product insights to one-step checkout. Customers today seek out personalised service and respect. This is only possible if store employees act as brand ambassadors.
Unified customer journey
Modern CX is all about convenience and customization. Customers of all ages want to shop in this simple way. Retailers should be able to adopt and accomplish the same using a single platform. Transactions in commerce are no longer linear. Customers' perceptions of your brand and products are influenced by all steps in the purchasing process.
If the experience is interrupted in any way, clients will turn to rival brands to meet their needs. To provide personalized, frictionless, and seamless purchasing experiences to their customers, modern organizations must consider every aspect of the customer journey.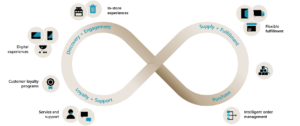 Fig: Unified customer journey under one platform
Broken Promises
Unprecedented circumstances have accelerated the digital footprint and produced new client expectations. Given the current circumstances, customers who are shopping in a store do not want to spend a lot of time in line; instead, they want a smooth transaction that includes a quick check-out and product delivery to their doorsteps.
The majority of businesses, as is well known, will operate their systems with negative inventory, ensuring a smooth checkout. But the promise made at the time of sale needs to be kept. To ensure promises are fulfilled, supply chain management—in particular, order tracking, shipment, and last-mile delivery—must be well managed well. Keep in mind that broken promises affect brand value, client retention, and profitability.
Why Me?
Customers will seek out businesses that can provide this next level of personalization, which will progress toward just-in-time support and predictive care. Given that people provide their personal and financial data online, this is more relevant to online shoppers.
Both proactive customer service and good data protection for consumer information should be priorities for brands. The new generation of consumers will spend time on mobile apps or e-commerce sites looking for new goods or services, adding items to their wish lists, or requesting information on goods they have seen with rival retailers.
As research suggests, millennial shoppers are active in the late evenings or at midnight, so how do businesses provide support services to these consumers around the clock?
AI-enabled bots and ML-based knowledge bases are the solutions. Data is indeed the new oil. The AI bots and agents would be able to better serve their consumers if they were given enough information to anticipate their needs. Never let a customer wonder, "Why me?" Retail brands will be able to maintain their consumer base and brand value at the same time.
Data is the new oil.
Customers' data and touch points are abundant for retailers. Multiple touch points will be included in the unified customer view, including POS, LMD, logistics providers, national identification, mobile commerce, e-commerce, loyalty management, etc.
Retailers should ideally have complete ownership and management of data, with strict privacy and governance measures in place. The data platform should offer comprehensive insights for a deeper comprehension of your customers, engage them outside of marketing and campaigns, and use the data for personalization.
Also read: Trends of Cybersecurity for organizations in 2023
Do Follow: CIO News LinkedIn Account | CIO News Facebook | CIO News Youtube | CIO News Twitter
About us:
CIO News, a proprietary of Mercadeo, produces award-winning content and resources for IT leaders across any industry through print articles and recorded video interviews on topics in the technology sector such as Digital Transformation, Artificial Intelligence (AI), Machine Learning (ML), Cloud, Robotics, Cyber-security, Data, Analytics, SOC, SASE, among other technology topics