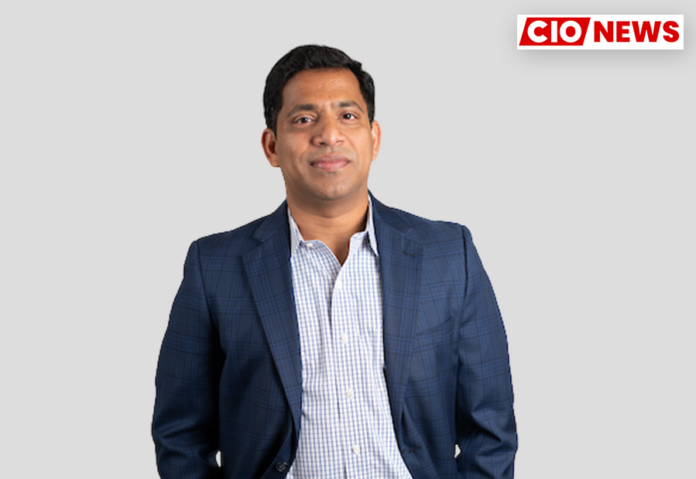 Digital transformation is not usually about a root-and-branch reimagining of the value proposition or the business model. Rather, it is about both transforming the core using digital tools while simultaneously discovering and capturing new opportunities enabled by digital
This is an exclusive interview conducted by the Editor Team of CIO News with Raj Gummadapu, CEO, Techwave.
How have you planned your career path to become a CEO and co-founder of an IT company and be a leader in digital transformation? 
It has always been a dream to start a business enterprise along with my brother, Mr. Damodar Rao Gummadapu. In the first month of my landing in the USA, back in September 2004, we registered Techwave entity following our instincts and gut. I knew it was an absolute necessity to have a solid business plan, required capital, and, most importantly, business relationships. We have focused on gaining experience working for companies such as KPMG, Bearing Point, and Deloitte and formulating our business strategy and foundational steps. In 2007, we found our niche where large consulting companies were focused on implementing ERP systems, but little emphasis was placed on analytics and performance management, especially in the finance space. We have launched GTM with a dedicated focus on analytics, aimed at deriving value through the data and providing actionable insights and digital transformations to organizations. Fast forward to today, we have built a global company with a customer first mentality and associate empowerment as our core value, delivering more significant social and environmental impact through digital transformation.
Tell us about the digital transformation journey of Techwave and your role in it as a digital transformation leader?
At Techwave, we have planned, invested in, and built various centres of excellence covering the main domains and technologies that are vital for digital transformation. Various initiatives have been taken to develop practises focusing on innovative, reliable, efficient, and scalable technology models to target core businesses to generate value for their end customers. Also, Target will define, design, develop, deploy, and deliver value-driven, customer-centric, compliant digital platforms that are disruptive, informative, reliable, timely, and transparent to conduct business. As a digital transformation leader, I ensure there is a continuous focus on building value-generating engines that create a difference for our strategic customers.
What strategies do you plan to deploy to make Techwave world's most trusted digital transformation partner? 
Techwave focuses on enhancing the customer experience with sophisticated systems of engagement to support consumerization and personalization. We extend this to support multiple business models in a platform environment. Utilize exponential technologies such as Cloud, Analytics, AI/ML, IoT, and others while adapting to a new generation of robust programming languages and architectural paradigms, flexible, modular applications that can scale and integrate easily with other applications and systems and ability to support state-of-the-art access and security in terms of people, organizations, and devices.
We also nurture and develop the ability to integrate various critical business applications to maximise the value of legacy investments made by our clients. We ensure increased operational efficiency.
Techwave has vast domain and business expertise from working with many of our enterprise customers over many years. The combination of business domain expertise and technology expertise has uniquely positioned us to digitally transform our enterprise customers very quickly during the pandemic. Techwave continues to invest heavily in technology partnerships, platforms, and governance models to support various application modernizations, digital transformation, and cloud transformation initiatives for our customers around the globe.
Has Techwave faced any cyber-attacks or incidents in its journey? How did you manage those situations?
Fortunately, none so far! However, as they say, "It is not a question of IF it happens, but rather a question of WHEN it happens." The best we can do is to avert and prepare for Doom's Day. Our teams at Techwave work round the clock to ensure our systems are up-to-date and have the latest security controls in place.
We ensure encryption of data at rest and during transit, and we align ourselves by:
Keeping devices secure and up-to-date

Enable automatic operating system security updates, antivirus definitions, and a host-based firewall.
Use Wi-Fi options for access.

Securing identity and guarding privacy

Use strong passwords or, if possible, biometric authentication and, wherever possible, enable multi-factor authentication (MFA).
Use background blur or images to obscure your location. One of the more popular features on video conferencing tools like Zoom, Skype, and Microsoft Teams is the ability to blur or change your background.

Protecting business data

Use the right file-sharing service for the right task when storing and sharing content at work.
Enabling device encryption.

Making staff aware of phishing and identity scams

Identity compromise is still the number one point of entry.
Look out for phishing emails and report them to the IT or security team.
Don't fall victim to tech support scams.
Regular awareness sessions for all employees, especially for high-risk groups
How did Techwave gear up in terms of technology during the COVID times? 
I'd be lying if I said it was all seamless. Mind you, it was a pandemic, the nature and scale of which was unprecedented and something that our generation had never witnessed first-hand.
There were initial challenges, but what helped us were our business continuity plan and disaster recovery strategies, which quickly brought us back on track.
The moment we heard about the circuit breaker, or lockdown, if you may want to call it that way, we knew we had to switch gears and immediately invoked BCP. Like any organization, we too had limited assets for BCP. Also, we needed assets for the entire workforce globally and not for a limited number of assets that you would generally see in a typical BCP situation. The main challenges were around procuring these assets, working out logistics and shipping them to each individual employee globally.
We required asset arrangements for every user to meet the WFH scenario, shifting desktops to users' homes, replacing them with laptops, and arranging data cards and enabled collaborative tools like MS Teams/Zoom/SSL VPNs for remote access to data centre resources.
This also led to secondary challenges around security as perimeter controls became less relevant and we needed robust mechanisms, processes, and controls to ensure data security and enable it with MFA authentication, encryption, and DLP.
Which digital technologies have you implemented and plan to implement in the post-COVID era in Techwave to improve your firm's and employees' digital quality of life?
Techwave had already started investing heavily in modern work, productivity, and engineering tools before the pandemic started. We had built many internal platforms and utilised tools to automate our internal processes, such as employee onboarding, time tracking, leave tracking, and rewards and recognition. Our teams were spread across the globe, and teams were leveraging collaboration tools such as MS Teams, Zoom, etc. to communicate. After the pandemic hit, we were able to flip the switch almost instantly to let people connect and work from anywhere as we had the necessary tools and security infrastructure for hybrid and fully remote work. To improve the quality of life for our employees, we run multiple virtual wellness initiatives such as Yoga and have seen significant participation and appreciation for these programs.
What would be your advice as a digital transformation leader to fellow IT leaders? 
To gain a competitive advantage, one must constantly focus on adopting new age technologies to achieve business agility with improved customer experience while remaining compliant with regulations. The keys to success have been a focus on customer needs, organisational flexibility, respect for incremental change, and awareness that new skills and technology must be not only acquired but also protected—something the best traditional companies have always been good at.
Anything else you would like to highlight?
Digital transformation is not usually about a root-and-branch reimagining of the value proposition or the business model. Rather, it is about both transforming the core using digital tools while simultaneously discovering and capturing new opportunities enabled by digital. Different companies have incorporated different digital elements into their business models, and not all the changes were disruptive or intrusive.
Also read: Digital literacy has become mandatory to sustain life in this world
Do Follow: CIO News LinkedIn Account | CIO News Facebook | CIO News Youtube | CIO News Twitter
About us:
CIO News, a proprietary of Mercadeo, produces award-winning content and resources for IT leaders across any industry through print articles and recorded video interviews on topics in the technology sector such as Digital Transformation, Artificial Intelligence (AI), Machine Learning (ML), Cloud, Robotics, Cyber-security, Data, Analytics, SOC, SASE, among other technology topics