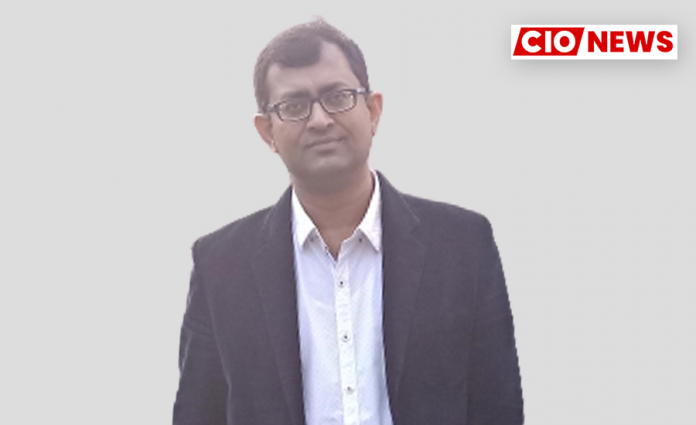 Digital technology can help enhance education, reduce youth unemployment, and promote socioeconomic development
This is an exclusive interview conducted by the Editor Team of CIO News with Rajesh Dutta, Chief Information Officer (CIO) at Usha Martin Limited
What is digital literacy and why does it matter?
Digital literacy is a skill one needs to acquire to effectively communicate using the information available in different formats. To handle digital information, skills are required in technology to access, manipulate, and create information in ethical and sustainable ways. Digital literacy has become mandatory to sustain life in this world at this point of time. This has affected every sphere of life, right from the education sector to any of the industrial sectors cutting across.
As an IT leader, what are your views on digitally up-skilling the youth in the post-COVID era?
Digital up-skilling is necessary to sustain the post-COVID-era. Maintaining a digital identity is essential for communicating and working effectively in the professional and academic worlds.
How can the youth be digitally empowered? What kind of exposure and engagement opportunities in the educational curriculum can educational institutes implement to raise the interest of youths in up-scaling their digital skills?
Digital technology can help enhance education, reduce youth unemployment, and promote socioeconomic development. The youth need to be empowered with technology skills and connectivity. Technology skill development should be part of the early stages of the educational curriculum and institutions should encourage young people to innovate in the area of digital space to enhance the interests of students at a very early stage.
Should it become a must for schools, colleges, and other educational institutes to conduct workshops or crash-course programmes to drive home the importance of technology for businesses?
Technology changes are happening at a very fast pace, although area-wise the basics remain the same. The value of technology adoption in business can be brought to students in the form of use cases to be showcased to them to make them understand the utility of it in day-to-day business operations.
As an IT leader, what advice would you give to the youth considering a career in the technology industry? What should they know about the industry before starting their career? What challenges could they face, and how do they overcome them?
My advice to the youth entering the technology industry is that in order to have a long-term career, they must learn, unlearn, and relearn technology at a rapid pace. One should understand the different kinds of industries and the applicability of technologies in each industry. The impact of technology varies depending on the industry. Hence, the opportunity for implementing new technology also varies with the type of industry one is in. Also, one should understand their area of interest in the area of technology so that they can excel in their career.
The challenges are mainly in change management and adaptability. As an employee, every day comes with a different challenge, and one has to embrace changes as per the organization's requirements and stay relevant in the market. Knowing technology is not enough. Business knowledge and how we can merge these two to bring value is what is important.
Any other points you would like to highlight?
One-line mantra for success: stay healthy and fit, embrace change, and stay current with industry trends.
Also read: To be a successful technology leader, you need to follow and build your career and future
Do Follow: CIO News LinkedIn Account | CIO News Facebook | CIO News Youtube | CIO News Twitter
About us:
CIO News, a proprietary of Mercadeo, produces award-winning content and resources for IT leaders across any industry through print articles and recorded video interviews on topics in the technology sector such as Digital Transformation, Artificial Intelligence (AI), Machine Learning (ML), Cloud, Robotics, Cyber-security, Data, Analytics, SOC, SASE, among other technology topics