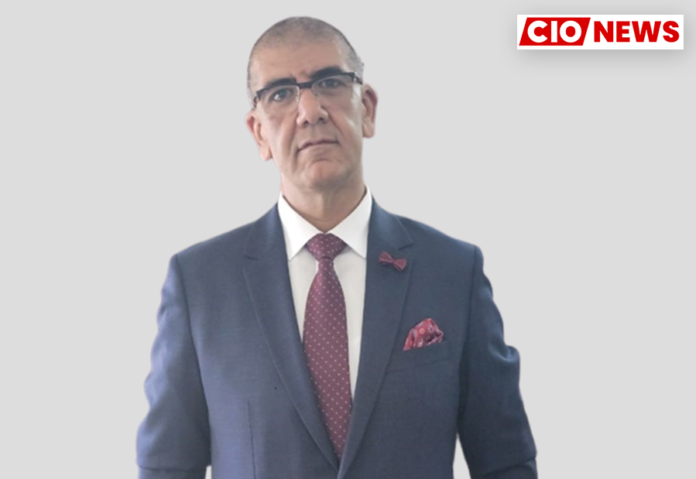 Identify your areas of interest in the technology sector. Consider individual sectors and their potential for future growth
This is an exclusive interview conducted by the Editor Team of CIO News with Michael Keriakos, Head of Information Technology at noon
How did you plan your career path to be a successful technology leader?
To be a successful technology leader, you need to follow and build your career and future. For example, you need to network with tech leaders. We know how to advocate for technology advancements. Get the knowledge of how to create an organization. Then get it promoted. Get involved in your organisation and IT long-term goals. Work with your community. Mentor your employees. Encourage innovation by doing experimental thinking. Identify your areas of interest in the technology sector. Consider individual sectors and their potential for future growth. Be proactive when developing targeted industry skills. Develop experience in your market of choice. Forge a strong network of industry contacts. Communicate openly and directly with colleagues. Learn the art of improvisation Work in an innovative and inventive manner, and have a keen sense of PR and marketing. Be a strong and resilient character and remain open to change and advancement. Attend technology trade shows and events.
What challenges did you face in your career path and how did you overcome them?
My constant challenge during my 25 years of experience is how to get my IT budget approved and make sure that everyone is enjoying our IT future.
What are the challenges faced by technology leaders today while implementing digital technologies?
The challenges we are facing now are too many, but the most important one is employee pushback. Then there are the rest, like a lack of expertise to lead digitization initiatives and organisational structure, a lack of an overall digitization strategy and a limited budget.
How can technology leaders overcome the challenges they face?
When tech leaders forget and become stuck in their challenges, they can take the following steps to feel better.
Step 1: Innovate with the tools you already have.
Step 2: Search for free, easy-to-use digital resources.
Step 3: Overcome Your Fear of the Unknown.
Step 4: Start with Small, Fast Projects That Enhance Learning.
Step 5: Study with your students.
Are there any best practices, industry trends, or advice you would like to suggest to fellow technology leaders for their successful professional journey?
The best practise is to take a personal interest in employee career goals by:
Promote training and development of employees.
Encourage mentoring and job shadowing.
Rotate employee roles.
Supporting work-life balance.
Paint the big picture.
The advice I would like to suggest to fellow technology leaders for their successful professional journeys is to:
Join a professional organisation.
Find a mentor.
Attend industry conferences and tech events.
Devote time daily to tech news.
Connect with social media.
Prioritize learning.
Share ideas with your peers.
Watch TED talks.
Listen to podcasts.
Watch start-up businesses.
Be willing to experiment.
Branch out.
Avoid fads.
Also read: Technology leaders should have a deep understanding of the business and advocate the business objectives
Do Follow: CIO News LinkedIn Account | CIO News Facebook | CIO News Youtube | CIO News Twitter
About us:
CIO News, a proprietary of Mercadeo, produces award-winning content and resources for IT leaders across any industry through print articles and recorded video interviews on topics in the technology sector such as Digital Transformation, Artificial Intelligence (AI), Machine Learning (ML), Cloud, Robotics, Cyber-security, Data, Analytics, SOC, SASE, among other technology topics