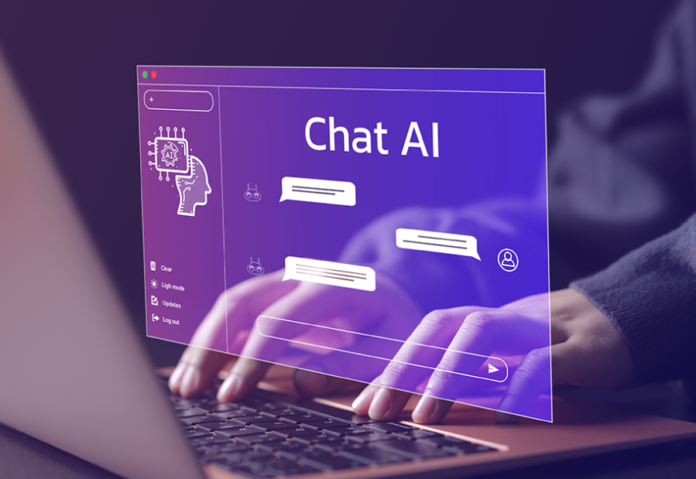 Fully enabling the useability, trust, risk, and security management of LLM models, such as GPT-3 and GPT-4, accessed through ChatGPT, across an entire organisation.
SAN DIEGO, CA, UNITED STATES, September 22, 2023 /EINPresswire.com/: The launch of ChatGPT by OpenAI and Microsoft in November 2022 lit the touchpaper that exploded the use of generative AI into the public consciousness. The pressure on organisations of all sizes to take advantage of ChatGPT and/or the now prolific number of ever-changing competing technologies has grown exponentially, as have the reported concerns associated with their use, from fabricated, inaccurate, and biassed results to intellectual property and copyright risks. But how do you balance use with risk?

The answer is that Backplain has launched the first SaaS platform providing generative AI control to fully support the useability, trust, risk, and security management of large language models (LLM), such as GPT-3 and GPT-4, accessed through ChatGPT, across an entire organisation. Bridging between application and model, Backplain allows users to take advantage of game-changing generative AI safely, securely, and productively. Now there is an option other than all or nothing. This includes easy-to-use, minutes-fast, and cost-effective deployment of:

A single hub to aggregate any and all selected LLMs—supporting dynamic choice and comparison against the backdrop of what could be considered the "LLM Wars", not to mention looming regulation.

Embedded prompt engineering maximises the productivity of using generative AI, helping users craft the right prompt to generate the right response at the lowest cost.

Security and compliance controls that provide adherence to organisation policy through content filtering and screening, supported by logging and reporting to understand just how generative AI is being used in the organisation.

IT management, responsible for the implementation and support of all aspects of tools such as ChatGPT and other LLM use across the organisation, has found itself behind the generative AI adoption curve and internally perceived as business blockers rather than business enablers. In addition, in a world where access to the power of LLMs is only a browser tab away, there is the additional risk of ever-rising shadow AI. Backplain provides the control IT needs.

CTOs see their engineers already using Generative AI for code generation, completion, refactoring, and documentation, as well as debugging. But with enhanced productivity and efficiency comes substantial potential risk: a lack of code quality assurance such that generated code may appear correct but may contain bugs, security vulnerabilities where tools such as ChatGPT could potentially be tricked into generating code that unintentionally exposes such vulnerabilities, as well as the inadvertent leak of sensitive company information. Backplain provides the protection development needs.

Marketers looking to "supercharge" content generation and market research productivity have to contend with misinformation, bias, plagiarism, source attribution, and transparency that ultimately can damage brands. Not to mention copyright infringement claims due to LLM exposure to training data that contains copyrighted text. Backplain provides the monitoring and reporting to ensure response auditability.

Commenting on the launch, CEO Tim O'Neal stated, "Our tireless dedication to safeguarding our clients' interests has led us to this revolutionary product. We are certain that backup will become an essential tool for companies globally, providing them with much-needed peace of mind in this digitally driven and constantly evolving business environment."
"IT and security and risk management leaders must, in addition to implementing security tools, consider supporting an enterprise-wide strategy for AI TRiSM (trust, risk and security management)," said Avivah Litan, Distinguished VP Analyst at Gartner.
Also read: Trends of the latest technologies
Do Follow: CIO News LinkedIn Account | CIO News Facebook | CIO News Youtube | CIO News Twitter
About us:
CIO News, a proprietary of Mercadeo, produces award-winning content and resources for IT leaders across any industry through print articles and recorded video interviews on topics in the technology sector such as Digital Transformation, Artificial Intelligence (AI), Machine Learning (ML), Cloud, Robotics, Cyber-security, Data, Analytics, SOC, SASE, among other technology topics.