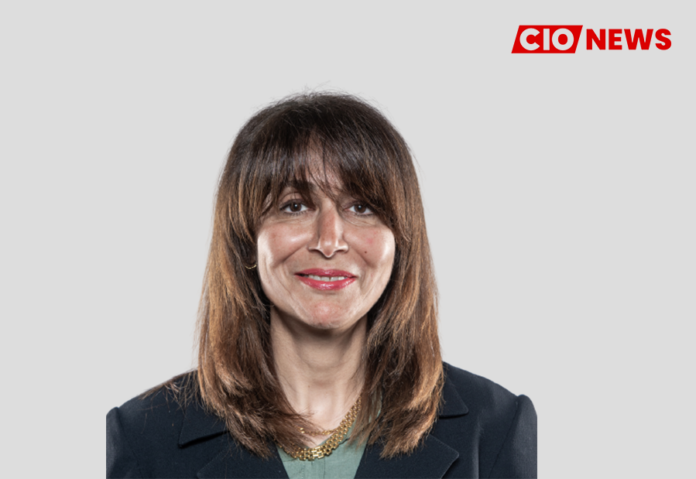 Technology industry is appropriate for women to work in as their abilities would be valued
This is an exclusive interview conducted by the Editor Team of CIO News with Germin Abouel Atta, Chief Information Officer (CIO) at The British University in Egypt
Can you share a little bit about what it is that you do and what a typical day for you is like?
Currently, I'm the Chief Information Officer of the British University in Egypt, heading three teams: the development and application team; the network, systems, and security team; and the technical support team.
My primary role is to implement the university's digital transformation roadmap and enable it to be shaped to establish a student services ecosystem that integrates the complete student educational journey with various technologies and managing the resources and personnel of the information technology department, as well as restructuring the department with a strategic plan in line with the university's strategic plan. Additionally, they are responsible for installing new networks and systems as a platform for digital transformation and enhancing and sustaining the university's internal and external technological processes so that automation can perform effectively.
Typically, I begin my day with a quick light breakfast with my family before we all head to our respective offices, then I spend most of the day at work before spending some quality time with my family (mostly mom's job), doing a few exercises, reading, or learning new skills as I believe that developing one's own is the key to success, and finally with my dog. During the week, I go out with my friends or travel.
Did you always know that working in technology was what you wanted to do?
My interest in technology started during my final year at the faculty of communication and electronic engineering when I discovered that it would play a vital role in all aspects of both business and daily life. Since then, this has been my chosen professional path. Prior to switching to networks and systems, I worked as a software developer. After that, I moved on to IT strategic management and consultation, as well as the development of a digital transformation roadmap.
Have you ever been in a situation where gender has affected the way you have been perceived or treated in the technology industry? How did you handle the situation?
I experienced some gender bias early in my career because it was uncommon to see women working in the IT industry, particularly in the network and security sectors. The most annoying circumstance was being ignored during meetings, seminars, and technological gatherings, but I discovered that by having a good communication network and adopting the collaboration concept, earning my co-workers' and management's trust with persistence, and performing well in my job, eventually, I was able to push past this obstacle and to be a member of the technology community even though I'm a woman, showing that this field is for both genders. This type of problem eventually disappears as the years pass by.
What do you think is the best part of being a woman in the tech industry?
I believe that the IT sector is appropriate for women to work in since our abilities to multitask and pay attention to details would be valued and relevant there. However, the finest part is to join the parade of women who inspire and influence other women.
Also, the corporate workplace has recently embraced diversity in many areas, including gender, as it has been demonstrated to boost productivity, innovation, problem-solving, and other benefits for business.
Another point to consider is that most tech industry jobs can now be done remotely, and freelancer jobs, particularly in the software development field, would benefit women in many situations.
Do you notice a lack of women in technology? If so, why do you think that's the case?
I've met some incredible women in Egypt who work as CISOs, CIOs, IT Executive Directors, and Digital Transformation Managers, particularly in the banking, financial, and educational sectors. There is a slight gap at the C level, but I don't think there is a scarcity of women in technology today.
What advice would you give to a woman considering a career in the tech industry? What do you wish you had known before starting your career in the technology industry?
A career in the tech industry is full of opportunities, and gender is no longer a barrier. There are many fields that are being introduced, and there is always something new in this field. My advice is to follow your passion, armed with your technical competence, expertise, and skills, and to be more business-oriented. Be a risk taker, stand out in a crowd, be a team player, and have good communication skills; the human side is very important; the downs will be followed by the ups, so learn and share your experiences and knowledge; and always learn, read, update, and develop yourself; this is the path to success.
I wish I had known that technology is more than just a service or a tool for business; it can also be a business, and that specialization needed to be supported by learning and practice conducted concurrently.
Also read: Data is the world's most valuable and vulnerable resource
Do Follow: CIO News LinkedIn Account | CIO News Facebook | CIO News Youtube | CIO News Twitter
About us:
CIO News, a proprietary of Mercadeo, produces award-winning content and resources for IT leaders across any industry through print articles and recorded video interviews on topics in the technology sector such as Digital Transformation, Artificial Intelligence (AI), Machine Learning (ML), Cloud, Robotics, Cyber-security, Data, Analytics, SOC, SASE, among other technology topics