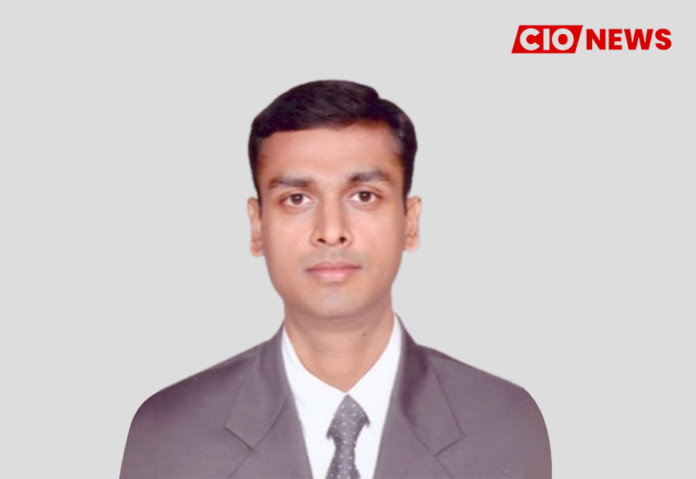 Problem-solving should be core to pursuing careers in technology
This is an exclusive interview conducted by the Editor Team of CIO News with Atul Jain, Heading – Global Procurement (including Tech sourcing) at Polygon Technology
How did you plan your career path to be a successful technology leader?
From the beginning of my career, I have always believed in the importance of gaining diverse experiences. When I began working in tech, I chose sourcing and purposely went with one of the world's largest conglomerates, harnessing the power of technology across multiple businesses, because I knew I would very quickly be able to understand and choose the optimal technology solutions for our businesses by working with a host of tech companies globally. When this type of situation occurs, it's a positive thing: You ultimately take the lead on many projects while being exposed to multiple companies, industries, and perspectives.
By weaving in different perspectives and inputs that come from as many experiences and people as possible, you learn to solve problems in innovative and creative ways. To make the most of those experiences, you must have a curious nature, always asking "why?" or "how?" or "what if?" And for tech professionals, instead of thinking from a mindset of "What should the technology stack be?" shift course and approach situations from a business-solving perspective.
What challenges you faced in your career path and how did you overcome them?
Technology is always changing, so the constant challenge is to learn to use that innovation to ignite your own ability to adapt. Another challenge is to avoid the temptation to pick one area of technology to focus on because mastery is fleeting in technology. Instead, to overcome this challenge, you have to change with technology in order to stay relevant.
I feel that the tech leaders who meet future customer and employee needs by being adaptive, creative, and resilient outperform their peers. In being "future fit," tech executives have a unique opportunity to be the leader who drives their company's growth and prosperity by developing the right tech strategy that delivers for their customers.
What are the challenges faced by technology leaders today while implementing digital technologies?
The most common challenge to a digital transformation is change management. Most organisations are facing resistance to adapting new technologies to different functions due to their unwillingness to change the way they operate.
Another problem with digital transformation is that it can be very expensive for companies and take a lot of time as well. This is because it requires structural changes to the company's business model, which can be difficult to do.
How can technology leaders overcome the challenges faced?
Problem-solving should be core to pursuing careers in technology. Unfortunately, over time, many who work in technology fall into a rut of routinely identifying problems and risks, which is much easier to do than identifying solutions.
One of the ways to overcome this is to, for every problem or risk you identify, challenge yourself to come up with more than one creative solution. That personal challenge alone will not only help you but also have a tendency to take root in your colleagues' and company's cultures.
Any best practices, industry trends, or advice you'd give to fellow technology leaders to help them succeed professionally?
Understand the business and choose only what suits it instead of blindly following the bandwagon.
Avoid technical jargon and use business language.
Any other points that you would like to highlight?
Remember that we are there because of business, and we have to ensure that the required support is extended to drive and achieve the business goals successfully.
Also read: Transformation strategies IT leaders must implement or deploy in 2023 to take their organisations through digital transformation journeys
Do Follow: CIO News LinkedIn Account | CIO News Facebook | CIO News Youtube | CIO News Twitter
About us:
CIO News, a proprietary of Mercadeo, produces award-winning content and resources for IT leaders across any industry through print articles and recorded video interviews on topics in the technology sector such as Digital Transformation, Artificial Intelligence (AI), Machine Learning (ML), Cloud, Robotics, Cyber-security, Data, Analytics, SOC, SASE, among other technology topics