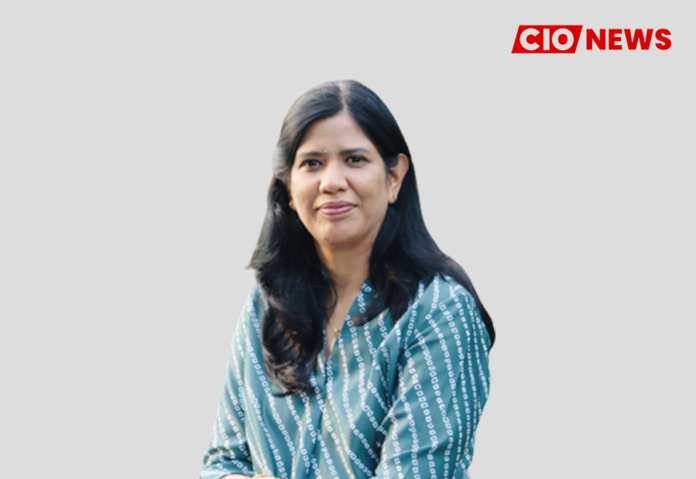 Technology came across as an area that offered everything I aspired to do
This is an exclusive interview conducted by the Editor Team of CIO News with Nidhi Garg, Head / Vice President – Global IT at Aristocrat
Can you share a little bit about what it is that you do and what a typical day for you is like?
I head the global information technology (IT) teams comprising Enterprise Applications (ERP, CRM, Line of Business Apps, PLM, and integrations), Infrastructure Engineering, Information Security, Service Delivery, and Global Data at Aristocrat, which is a leading gaming company. Being global, we are responsible for providing services and support to the Aristocrat offices and people worldwide.
No two days are the same as I work with my teams on technology delivery, budgets, commercial effectiveness, people management, business growth, and operations management.
Did you always know that working in technology was what you wanted to do?
I have a finance/commerce background and discovered while studying that creating value and solving complex problems is my passion. IT came across as an area that offered everything I aspired to do, as there was an opportunity to work on strategizing, innovating, and making lives easier. It was the right decision, as I enjoy and look forward to making a difference at work each day.
Have you ever been in a situation where gender has affected the way you have been perceived or treated in the technology industry? How did you handle the situation?
The technology industry is clearly male-dominated and will become more so as we move up the hierarchy. There are times when cultural barriers and historical ways of working impede women's leadership acceptance. During my initial days in management, heads did turn, and I could clearly see people's apprehensions about my capability and potential. It did make things a little tough since support and trust are crucial for any team's success. My mantra to manage such situations has been to believe in myself, strive for excellence, and let people naturally accept me. Even today, there are times when I am the only woman in the room, but perseverance, agility, and resilience always make it work.
What do you think is the best part of being a woman in the tech industry?
I don't think gender really slows or accelerates progress in the tech industry. It is the insatiable desire to be able to deliver solutions and quality services faster and cheaper while learning agility and being a humble leader that matters. Yes, you may be the only one in the room that looks different, but the good thing is that you are unique, and that uniqueness can shine light on your potential faster than others.
Do you notice a lack of women in technology? If so, why do you think that's the case?
The number of women in technology is definitely not as great as the ratio we see in educational institutes. As we move up the ranks, the number of women in leadership and the C-suite becomes even more skewed. One of the primary reasons is that women are responsible for the majority of household tasks as well as caregiving for the elderly and children. It is more acceptable for men to spend extra hours at work and even participate in networking events, whereas women will end up prioritising while juggling everything and, in most cases, end up compromising their career to make everything else work. I see this situation improving over time, though not at the desired pace but certainly in the right direction.
What advice would you give to a woman considering a career in the tech industry? What do you wish you had known before starting your career in the technology industry?
My advice for budding aspirants is to believe in yourself, be perseverant, and work towards excellence with humility. Sisterhood is important, so always try to support and celebrate each other.
One thing I wish I had known earlier is that it does not always help to work sincerely with your head down and hope to get noticed and appreciated. One should not hesitate to talk about their contributions and accomplishments while trying to network internally and externally. This does not come easily or overnight, but is certainly a skill worth cultivating.
Also read: Transformation strategies IT leaders must implement or deploy in 2023 to take their organisations through digital transformation journeys
Do Follow: CIO News LinkedIn Account | CIO News Facebook | CIO News Youtube | CIO News Twitter
About us:
CIO News, a proprietary of Mercadeo, produces award-winning content and resources for IT leaders across any industry through print articles and recorded video interviews on topics in the technology sector such as Digital Transformation, Artificial Intelligence (AI), Machine Learning (ML), Cloud, Robotics, Cyber-security, Data, Analytics, SOC, SASE, among other technology topics